Kanye West Announces That Kim Kardashian Is Pregnant With His Baby
Baby KimYe On The Way

December 31. 2012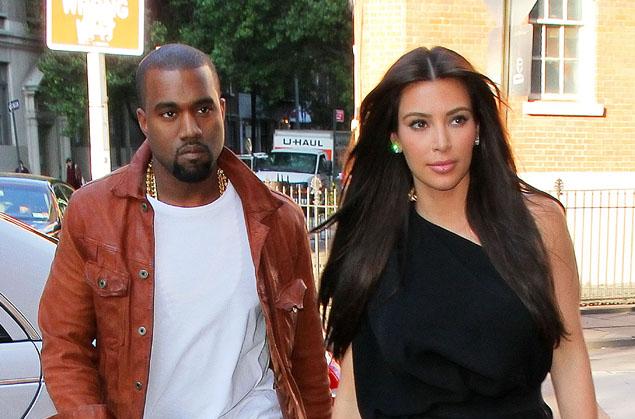 Kanye West And Kim Kardashian
Rapper Kanye West made an announcement yesterday, telling the public his reality star girlfriend, Kim Kardashian is pregnant with his baby (Frank Ocean must be crying). Kardashian, who is currently married to another man, NBA basketball player, Kris Humphries, is happy about the news.
Kardashian and Humphries are going through a nasty divorce, regarding a marriage that disgracefully lasted 72-days before she pulled the plug on it. What will the narcissistic, media whoring couple name the baby "center of attention." I genuinely feel sorry for the child, as the baby's parents are superficial and self-centered. Not to mention, Kardashian can't commit to anything.
RELATED ARTICLES
Will Kanye West Pull A Kanye West In Kim Kardashian Divorce Case He Has Been Dragged Into...
Robert Kardashian Airs Rita Ora's Dirty Laundry About Getting Pregnant For Him And Aborting The Baby