'Keeping Up With The Kardashians' Star Lamar Odom Is On Life Support After Cocaine Overdose At Infamous Brothel In Nevada
October 14. 2015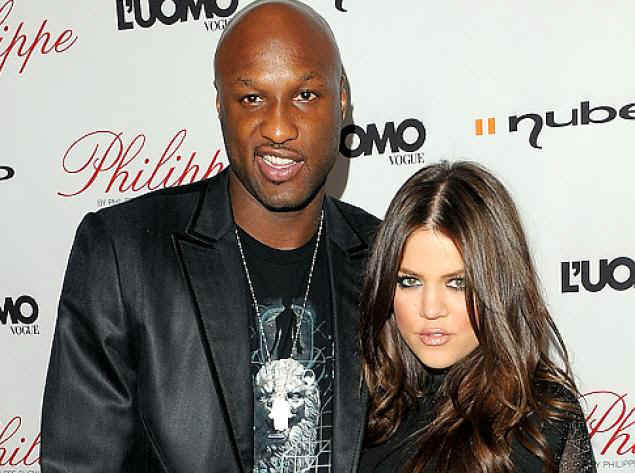 Lamar Odom and Khloe Kardashian
"Keeping Up With The Kardashians" star Lamar Odom has overdosed on cocaine at the infamous Love Ranch brothel in Nevada. Odom was found face down and unresponsive with white fluid running from his nose and (crack cocaine) track marks in his arms. He had been drinking alcohol and taking herbal Viagra (to perform for prostitutes). The 35-year-old former Los Angeles Lakers basketball star was airlifted to Sunrise Hospital in Las Vegas, Nevada, where he is currently on life support after suffering several strokes and organ damage. He has also sustained brain damage. Lamar's wife, Khloe Kardashian, rushed to the hospital and according to reports, disgracefully with a camera crew in tow (all the Kardashians care about is ratings, money and fame).
Life with the Kardashians has not been easy for several people. People have run for the hills, due to the sick things going on in a family that is apart of Hollywood's vile self-proclaimed "Illuminati"(mentioned in my lawsuit). Rob Kardashian had a complete nervous breakdown and became so distressed he distanced himself from his crazy family. Rob stayed in his house eating all day from depression, anxiety and stress, gaining over 100 pounds. He has recently lost some weight.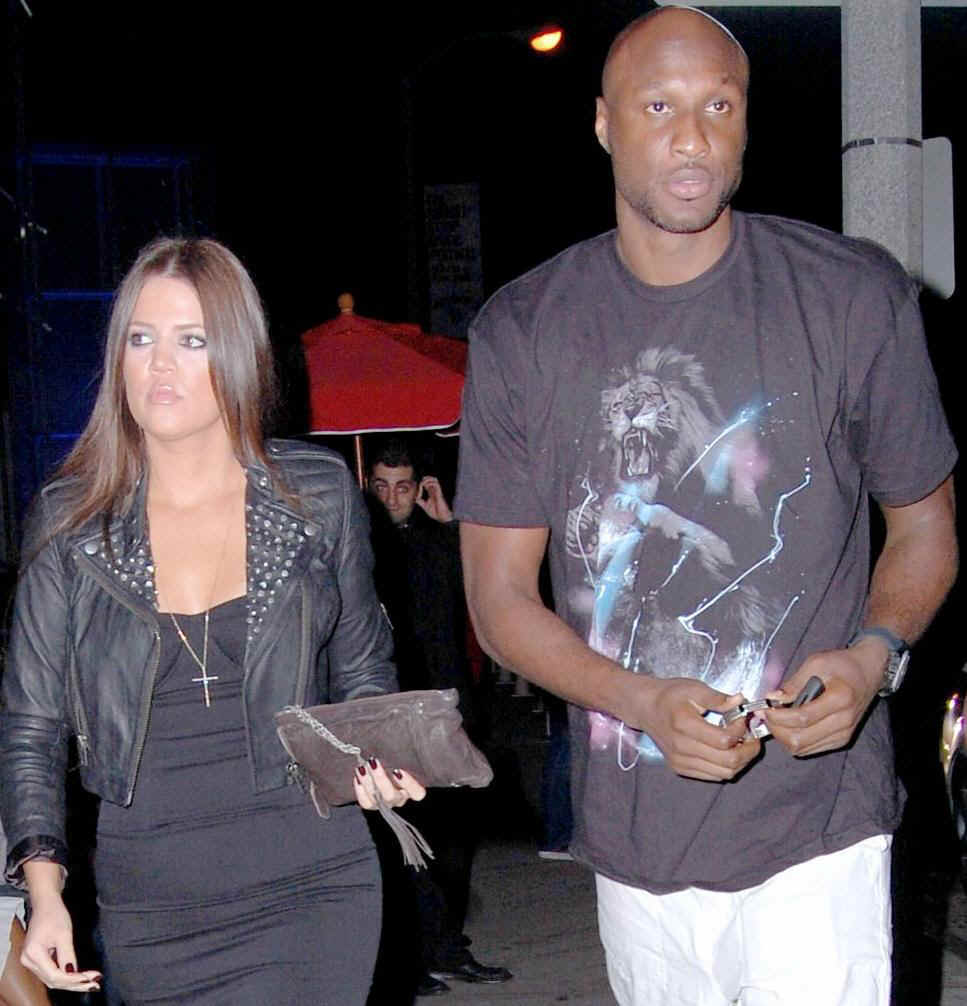 Khloe Kardashian and Lamar Odom
Bruce Jenner lost his mind, becoming mentally ill, as recognized under all accepted psychiatric definitions. His wife Kris Jenner filed for divorce from estranged Bruce. He had a sex change to become a woman, who is now known as Caitlyn Jenner. He is crying all the time, unhappy and very disturbed. Scott Disick fled the family as well, becoming a complete alcoholic in trying to self-medicate in the face of the sick things that go on in the Kardashian family.
Odom had fled the family as well, engaging in rampant drug use and promiscuous sex in trying to self-medicate, due to the things he was subjected to in the Kardashian family (harassment, invasion of privacy, spying, webcam spying, hidden cameras, occult practices and ruthlessness). It doesn't make sense to sugarcoat it. Lamar was not living right, due to what happened to him in the Kardashian family and the wrong method he chose of dealing with it (drugs, prostitutes). Repeatedly cheating on one's wife (as terrible as she is) with prostitutes and doing drugs would bring bad things into anyone's life. Odom devastated his wife by sleeping with many women and prostitutes. It was a cruel thing to do. In doing so he brought bad on himself.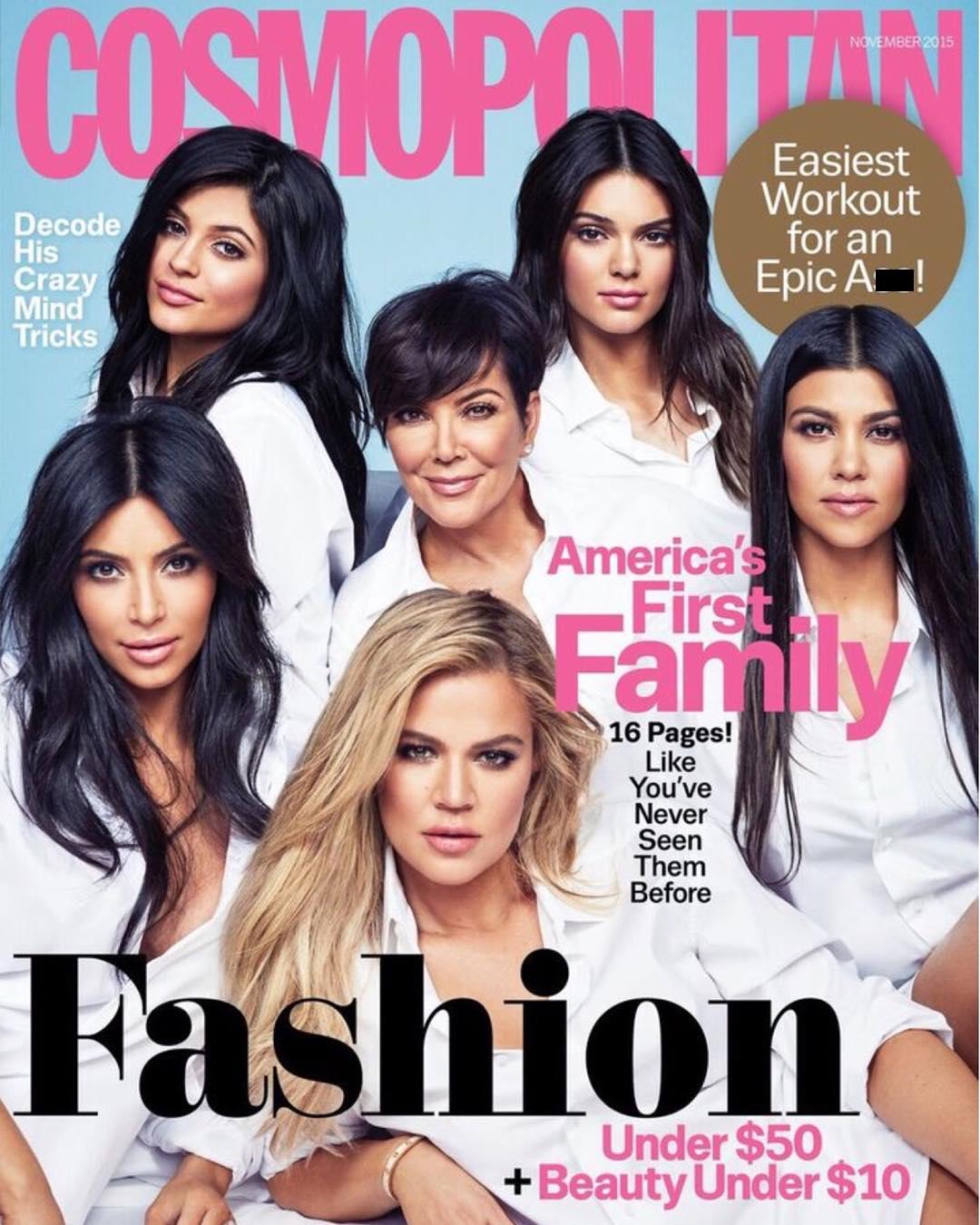 The Kardashians - America's "first family" of sin
That whole "Keeping Up With The Kardashians" show is unethical and symbolizes the worst in pop culture. Look what it espouses - adultery, underage sex (Kylie and rapper Tyga having sex since she was 15-years-old and he 23), incest (Kylie groping Kendall's vagina in a video they posted online), pedophilia (see sexual exploitation of a then underage Kylie and Kendall for ratings), greed and exploitation (using others on the show they humiliate for ratings and stealing intellectual property from several people resulting in lawsuits against them). They are corrupting members of the public. The family has no values or morals. They do terrible things for money and fame. That lifestyle is not something to aspire to, as it is unethical and comes at a terrible price.
The brothels owned by Dennis Hof are also jinxed. Strange things keep happening to the occupants. A former prostitute at the Love Ranch died in a horrific house fire where she was stabbed and shot, in a murder that claimed the life of her unborn child (for previous article on the subject click here: Prostitute And Reality TV Star Murdered).
Once again, if you are involved in that type of lifestyle, I encourage you to get out of it. If you have a drug and or alcohol problem, seek rehab and stick with it. Do not let your addiction win, as it can cost you your life. If you are a prostitute, I also encourage you to leave that lifestyle alone. There's more you can do with your life.
RELATED ARTICLES
Khloe Kardashian Says When She Was A Minor She Had Underage Sex With A Guy In His Twenties And Approves Of Sister Kylie Jenner Doing The Same
Khloe Kardashian Drops Lamar Odom's Name On Their Anniversary While He Has An Affair With Two Women
An Emaciated Drug Addled Lamar Odom Returns To Khloe Kardashian While The Clippers Drop Him
Lamar Odom's Mistress Rubs Salt In The Wounds Of His Wife Khloe Kardashian (Video)
Kylie Jenner Inappropriately Touches Her Sisterís Private Parts On Video
Kim Kardashian Dying North West's Hair Already Which Is Not Safe
Kanye West Is Running For President But There's Just One Problem