Khloe Kardashian Changes Her Mind About Staying With Lamar Odom
October 29. 2015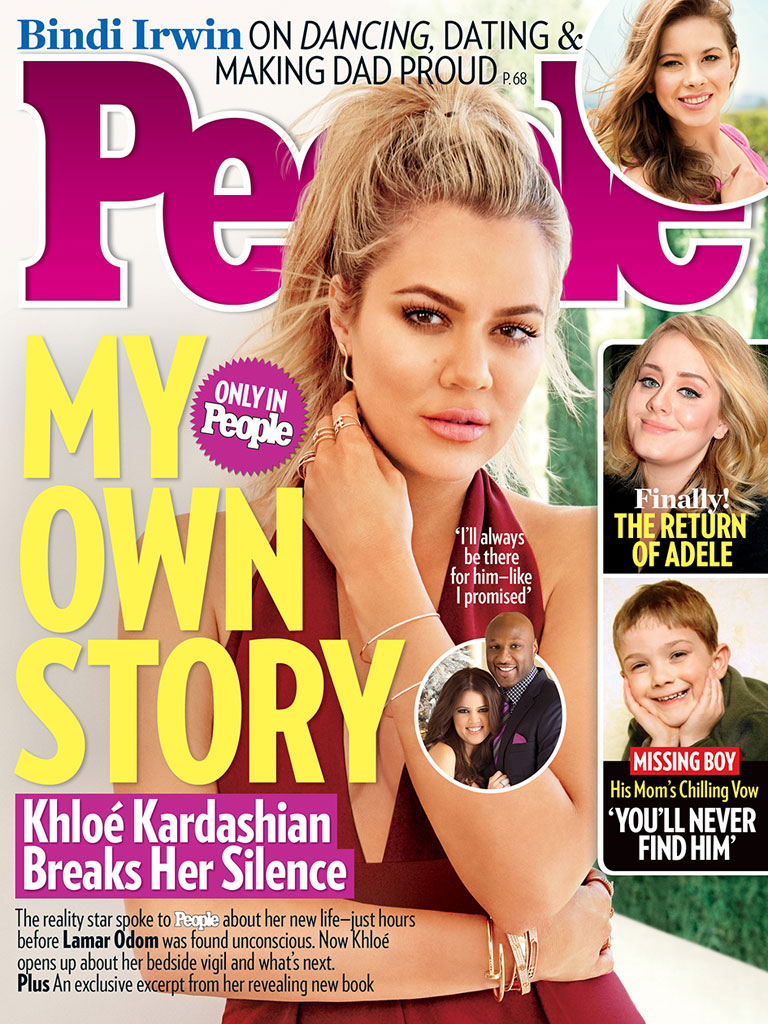 Khloe Kardashian covers People magazine
Khloe Kardashian has done an interview with People magazine, which is a complete change from the stories she has been quietly feeding TMZ. Previously, Kardashian gave TMZ stories stating she had called off her divorce to Odom, which was later confirmed as a Los Angeles judge signed the case files indicating it is closed.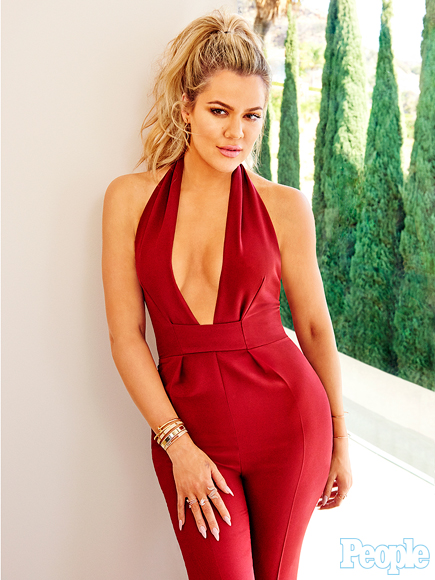 Khloe Kardashian
Now all of a sudden Kardashian is telling People magazine that the two are not getting back together, "It's out in the media that we are back together, but I wish people understood that's not in our thought process right now," Kardashian says exclusively in this week's issue of PEOPLE. "There are too many other important things, too many medical things. It's not even in our brains thinking about us as a couple or having a relationship right now."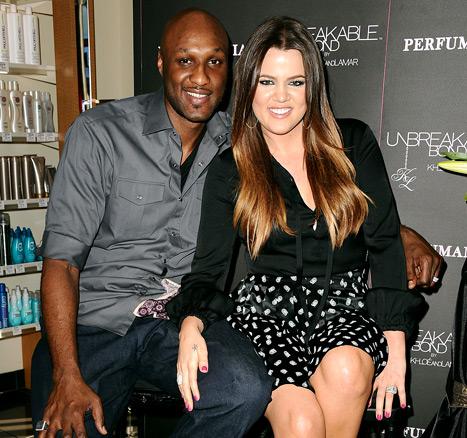 Lamar Odom and Khloe Kardashian
Reports are circulating that Odom is paralyzed to some degree below the waist (not to mention reckless sexual behavior with prostitutes). As all the Kardashian women care about is money, fame and penis, this would pose a problem. If the several strokes Odom had also took out his penis (impotence, erectile dysfunction), that would send a Kardashian woman running for the exit.
RELATED ARTICLES
Lamar Odom Is Experiencing Organ Failure While Police Open A Criminal Case Into The Brothel Where He Overdosed On Crack Cocaine And Banned Herbal Viagra 'Reload'
Keeping Up With The Kardashians Star Lamar Odom Is On Life Support After Cocaine Overdose At Infamous Brothel In Nevada
Pseudo Pimp Kris Jenner Pimp Slapped By A Real Pimp Dennis Hof Who Tells Her 'Go To H*ll' Over Lamar Odom
Lamar Odom Had Chicken And Watermelon In His Room When He Overdosed