Kim Kardashian And Her Butt Are Getting Married Today
Will Her Butt Have Its Own Veil And Train
August 20. 2011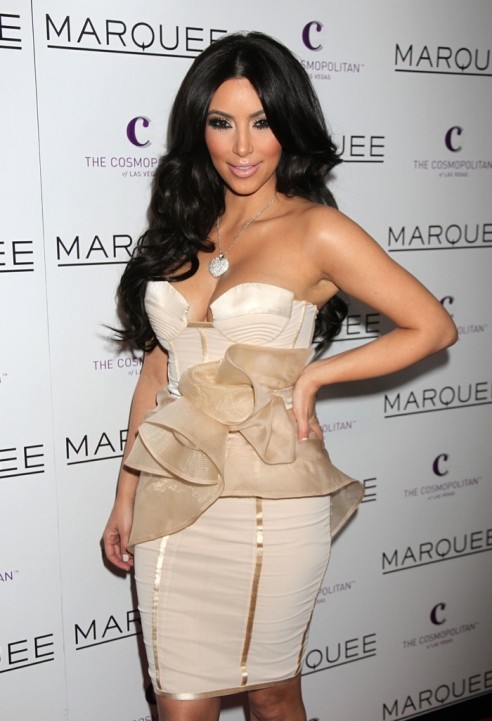 Kim Kardashian
Reality TV star, Kim Kardashian, 30, is getting married today in sunny Santa Barbara, California, to NFL footballer Reggie Bush NBA basketball player, Kris Humphries, 25, in a splashy multi-million dollar ceremony. The wedding will be broadcast on the E! Network in October 2011, a whole two months from now, when interest in the ceremony will have waned by then.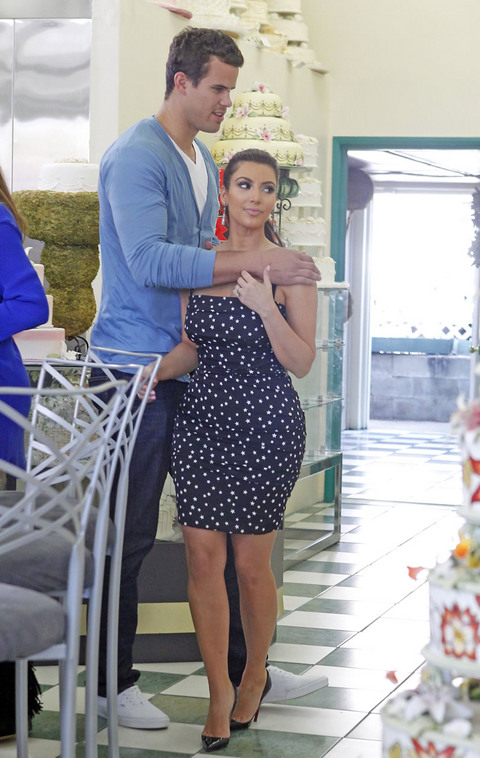 Kris Humphries and Kim Kardashian
A number of celebrities have been invited to the wedding, such as 17-year-old pop singer, Justin Bieber, who Kardashian had an illegal crush on. We know who won't be invited to the wedding (see: handsome Reggie Bush). I'm just teasing, but no, he's not on the guest list.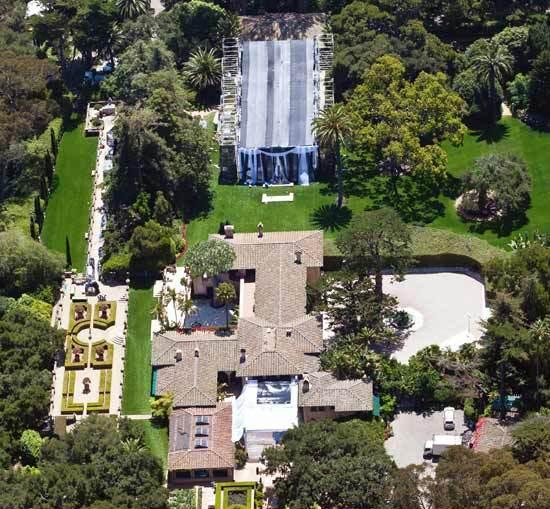 Santa Barbara wedding preparations (Photo Credit: Splash)
Kardashian is attempting to rival the extravagant spring nuptials of Britain's Prince William and his bride, Kate Middleton, with about a fourth of the budget of the royal couple (I see Pippa's not on the guest list either - too much butt for one wedding).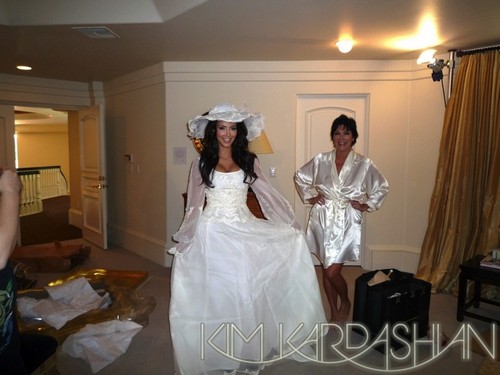 Kim Kardashian with her mom Kris Jenner. I sure hope she did not pick that dress.
This is Kardashian's second marriage and Humphries first. Previously, she was married to woman beater, Damon Thomas, who is a music producer that used her face as a punching bag. She should not have married him and waited for someone more suitable.
RELATED ARTICLES
Kim Kardashian Wedding To Be Screened On TV For Four Hours
Will Kim Kardashian Join Basketball Wives
Is Kim Kardashian Getting Too Clingy With Fiancé
Reggie Bush Signs With The Miami Dolphins No Doubt Making Kim Kardashian Happy
Kim Kardashian's Butt X-Ray Shows Foreign Mass
Pippa Pips Kate Middleton To The Top Of Another Poll