Lady GaGa's Sales Plummet Indicating Her Career Is In Trouble
June 18. 2011
Lady GaGa
A number of websites are reporting, the sales of pop music singer, Lady GaGa have plummeted. Her album was sold for 99 cents per download and as such, cleared 1,000,000 copies during the first week of release, guaranteeing an easy number one.
However, during week two, she suffered a massive 84% sales plunge, followed by a 38% drop in week three. This does not equal good news for her career, especially in light of such drastic price cuts. Her sales would have been very dismal had it not been for the sizable price reduction.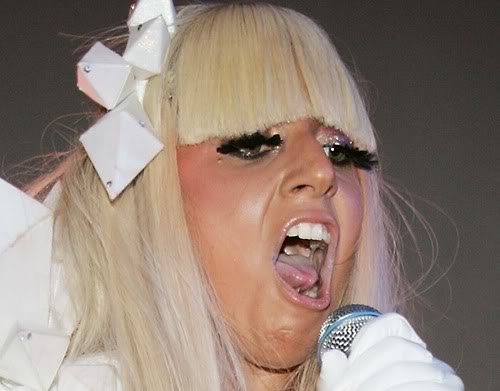 Gaga has been plagued by plagiarism and copyright infringement claims that are turning the public against her. Many websites feature bloggers and feedback sections noting the unoriginality in unflattering terms.
There is also such a thing as being over the top and when the public ceases to or struggles to understand an artist, they will simply stop trying and move on to something more palatable. The writing is on the wall for Gaga, but is she reading it.
RELATED ARTICLES
Lady Gaga Falls On Stage For The Umpteenth Time
Why Does Lady GaGa Fall On Her GaGa So Much
Lady GaGa Goes Down Harder On Stage Than Maks On DWTS
STORY SOURCE
Lady Gaga's 'Born This Way' Sees 84% Sales Drop in Second Week