Justin Bieber Mocks Lady Gaga
February 19. 2011
Singer/actor, Justin Bieber, 17, mocked crazy chanteuse, Lady Gaga, for her eccentric stage antics, such as wearing a dress made of meat to an awards show and turning up to the Grammys' in an egg.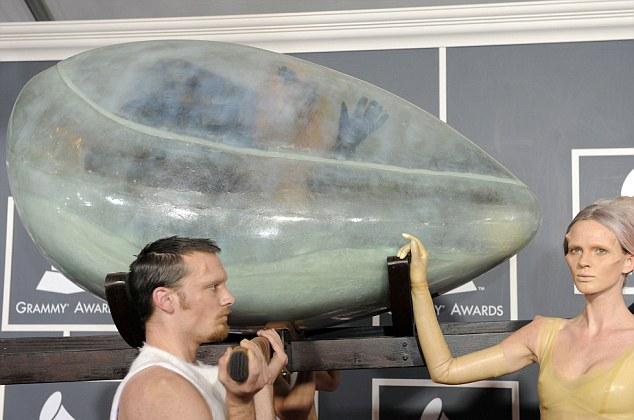 Lady Gaga in the egg
Lady Gaga has so gotten into her new name and persona, invented by producer, Rob Fusari, she is behaving as thought it is the name and personality she was born with, when she was not.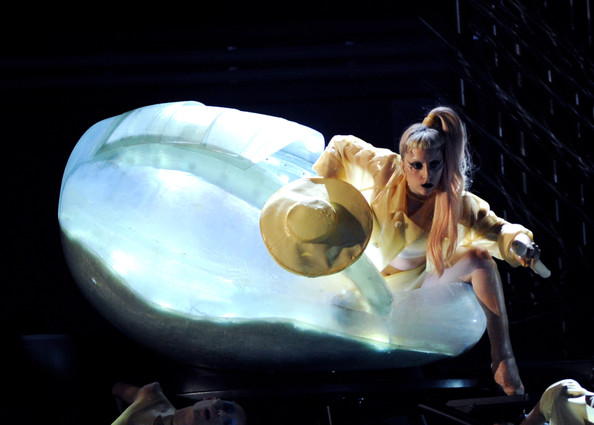 Lady Gaga coming out of the egg
Gaga, real name, Stefani Germanotta, has lost herself in the opportunity fame has provided, but her success is largely due to other people's creative ideas. In short, the kookiness is getting tired and played.
RELATED ARTICLES
Lady Gaga Egg Story Exposed As A Lie
Lady GaGa Makes A Crazy Entrance At The Grammys As Her New Song Is Slammed
Lady GaGa Blocking Release Of Dead Artist's Music Lady Gaga Stole Dead Singer's Image And Persona
Lady GaGa's Perfume To Smell Of "Semen And Blood"
Lady Gaga Copying Other Artists Work
Lady GaGa's Image Is A Persona
Lady Gaga Sued By Ex-Boyfriend
Madonna Is Jealous Of Lady Gaga
Lady Gaga Brags About Cocaine Use
Lady Gaga Slammed For Promoting Cocaine And Promiscuous Sex
Lady Gaga Is Crazier Than Ever