Lindsay Lohan's 16-Year-Old Sister Poses In Underwear
More Proof Dina Lohan Is A Bad Mom
September 24. 2010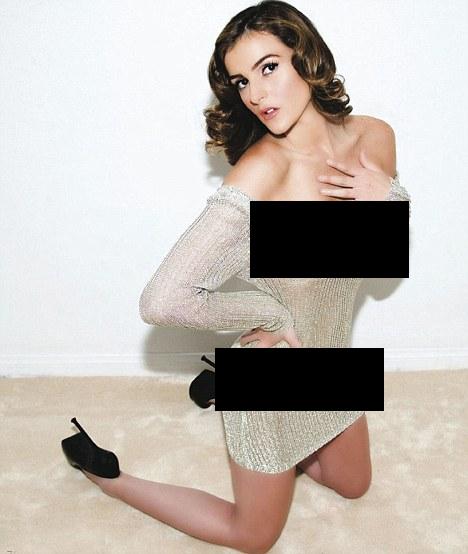 Ali Lohan, 16, posing in see through shirt, revealing her too small bra and underwear
More proof Dina Lohan is a bad mom has arrived via shocking photos of her 16-year-old daughter posing in her underwear, as apart of sister Lindsay Lohan's so-called fashion line. Ali is under Dina Lohan's care and this is what she does - sexualizes and objectifies the young girl for pedophiles to gawk at.
An inebriated Lindsay Lohan
The Judiciary Report retains its position Dina Lohan should be drug tested, with the State intervening in her minor children's lives, because as predicted by the site weeks ago, she is ruining another young life.
RELATED ARTICLE
Now That Lindsay Lohan Is Free...For Now
Dina Lohan Lets 14-Year-Old Daughter Watch Porn
Dina Lohan - Mom Of Thieving, Drug Abusing, DUI Prone Starlet Wins Mother Of The Year