Madonna Bribing Journalists
People Magazine And Others Reportedly Bribed By Madonna
...And Britney Wasn't Scheduled To Have Part In Tarantino Film
August 11. 2008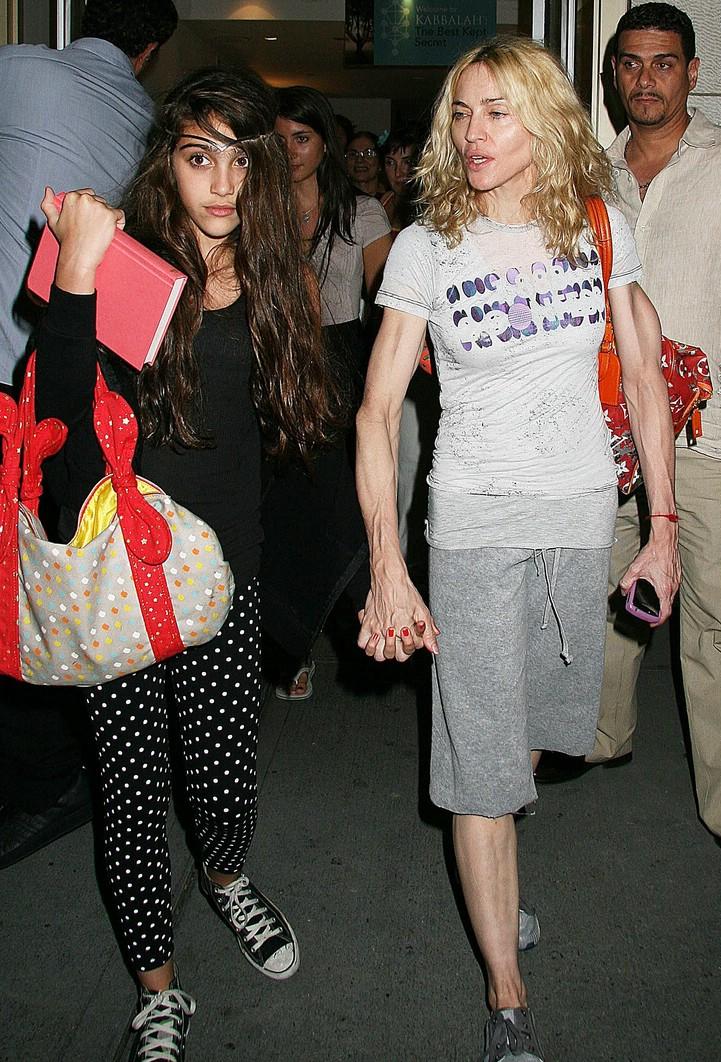 It's not the first time Madonna bribed people
Director Quentin Tarantino has slammed reports that stated Britney Spears would play a murderous, lesbian vampire in one of his upcoming films. Tarantino and Spears' people denied any knowledge of the story labeling it "untrue." Last week, I wrote it wasn't a good idea anyway.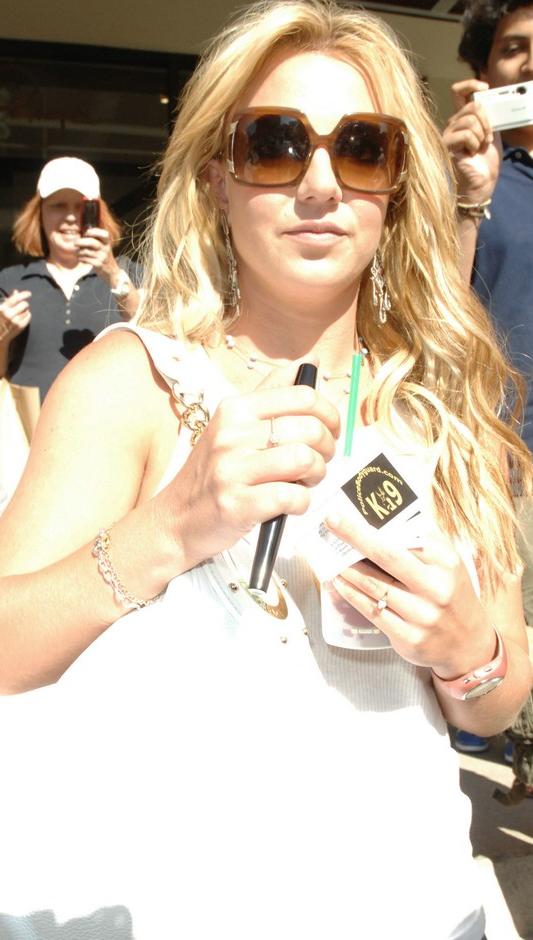 Britney Spears
Considering Madonna was prominently featured in this fake story and its numerous reposts in other papers, via photos of her kiss with Spears at the MTV Awards and a mention of it in the articles as a lesbian tie in, it leaves no doubt as to who placed the untrue article, in a bid to drum up publicity for her failing "Sticky & Sweet" tour.
As I previously wrote, copyrighted articles and computer docs of mine that a hacker from her Madonna.com hosting company, Digilink, illegally forwarded to her, when he unlawfully copied the contents of my business computers, including my Copyrighted Catalog, were later converted to be articles about Madonna, and placed as items in the Daily Mail, The Sun and on TMZ, to name a few.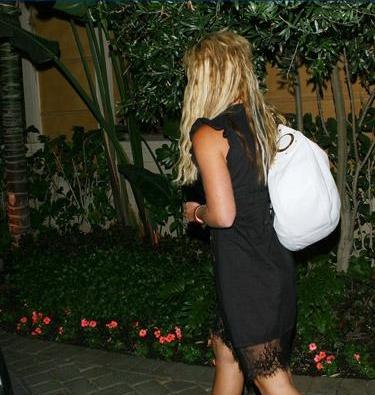 Britney and another bad weave
This is how I know she has her staff e-mail out fake articles about herself on a weekly basis, in bids at keeping her name in the papers. Madonna has also been accused by Gawker of bribing the editor of People magazine, into placing flattering stories about her in their publication and on their website. No matter how heinous her conduct, People magazine, owned by Warner Bros, will write about Madonna with rainbows and unicorns and fairy dust falling into her crows feet.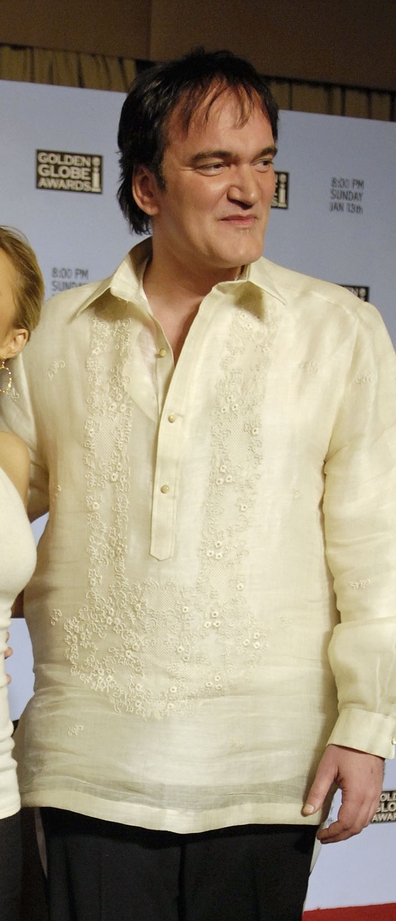 Quentin Tarantino
Separately, I found out through a very credible source that a writer from another U.S. newspaper receives $2,000 a pop to place flattering stories about her. He needs to check the source of said stories and that Madonna actually owns them considering there is an investigation of her afoot.
Sidebar: To all you bloggers with lots of readers, and are in need of cash, some of whom have already accepted payment, pay attention.
If you're willing to embarrassingly write on your site that Madonna's younger and prettier than that big lip, big-chested, Brad Pitt baby bearer, Angelina Jolie, and FHM made a mistake in not making Madonna #1, rather than going with Megan Fox - as opposed to you writing the truth, that Madonna has had so much bad plastic surgery she looks like a mythical creature from another time hit her with a stick, there is money to be made.
False report: Spears won't play killer lesbian stripper
BEIJING, Aug. 7 (Xinhuanet) -- A rep for Britney Spears dismissed a report in a British newspaper claiming the pop star would play the part of a killer lesbian stripper in Quention Tarantino's upcoming film "Faster, Pussycat! Kill! Kill!"
"Though she definitely intends to explore acting roles down the road, right now she's concentrating on recording her next album," the rep told "Access Hollywood."
Britain's Daily Telegraph reported that the pop star would return to the big screen in a Tarantino-directed remake of the 1965 cult film…
Spears' camp weren't the only ones shooting down the outlandish casting. A source close to Quentin Tarantino told "Access," "There is no truth to this."
Is The Editor Of People Too Friendly With Madonna
According to a tipster, Castro has been accepting free tickets to Madonna shows since at least the early 90s. Those tickets, of course, sell for exorbitant amounts, and can be scalped for even more—in all they add up to "thousands" in value, the tipster says. The most recent case, they say, was the Madonna show in New York that Yankee superstar A-Rod attended, and which is now the subject of great interest because of the rumored fling between the two.
And who is bestowing all these tickets on Castro? Reportedly it's Liz Rosenberg, Madonna's lying flack! You may also have noticed People's recent sappy and credulous coverage of the supposed strength of Madonna's marriage to Guy Ritchie. Our source says that the friendly Castro deliberately chose to overlook the A-Rod affair rumors and "play nice" with Madonna and Rosenberg.
1. Liz Rosenberg: Lied about a poor African child, of all things. If she turns out to have lied about the divorce as well, she will only solidify her top spot here.
All those rumors about Madonna and Guy Ritchie possibly getting a divorce? Not to worry: Madonna's flack, Liz Rosenberg, says publicly that "There are no divorce plans."
But wait—is that the same Liz Rosenberg who assured everyone in 2006 that Madonna was not adopting a baby in Malawi? Yes it is! That would be a confirmed lie.