Marc Jacobs Slams Madonna
February 13. 2010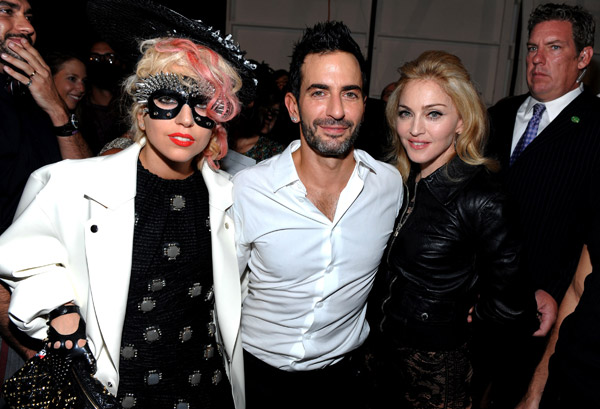 Lady Gaga, Marc Jacobs and Madonna
Designer, Marc Jacobs, slammed vile pop loon Madonna, who has become a Lady Gaga hanger-on that showed up to his fashion show uninvited. Madonna, 52, has been clinging to pop singer, Lady Gaga for publicity, as the 22-year-old is the star of the moment, with four pop hits to her credit. While, Madonna's last several albums have bombed, yielding no hit singles in America over the past decade.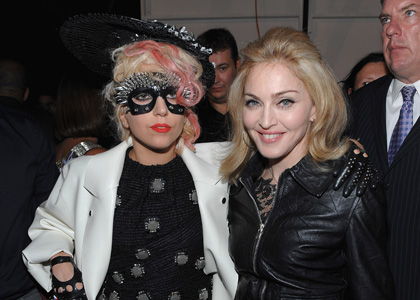 Give it time. Madonna is diligently turning Gaga into the nutcase she did Britney Spears, when she sabotaged the younger singer's career and mental health.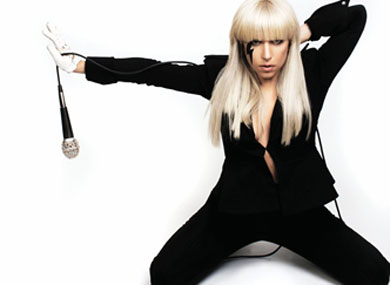 Lady Gaga before Madonna
Whitney Houston is considered the best selling modern female artist and Madonna certainly isn't going to touch Michael Jackson's legacy with her fakery, as he has far outsold and outshone the crazy one. Madonna needs to call it a day and stop trying to feed off and destroy the careers of younger artists, as it is not a good look (see: desperate).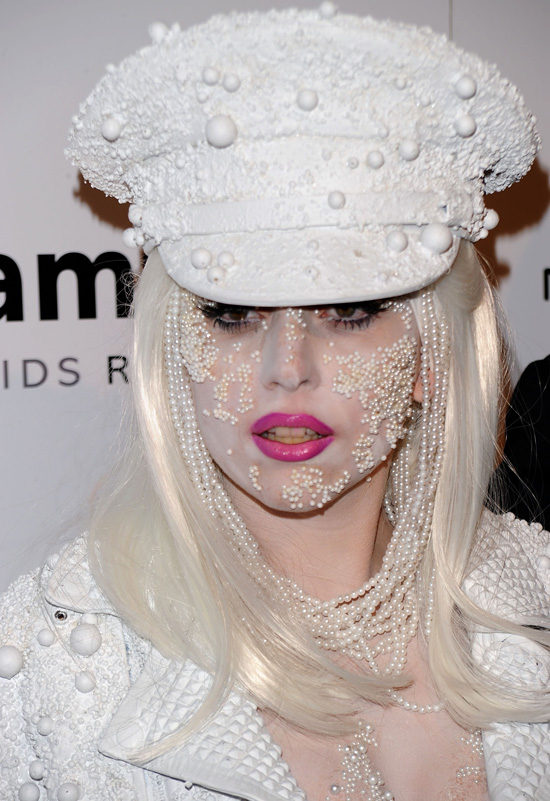 Lady Gaga after Madonna...going nuts
Now she's aiming for Gaga, who has gotten crazier than ever, since Madonna approached her last summer. Think about it. Lady Gaga's "Just Dance" and "Poker Face" really weren't crazy in image and style, just mildly eccentric.

When Madonna entered the picture last summer, Gaga started going out dressed like Kermit the Frog and doing nutty things in public, such as opening her legs to paparazzi to show a used maxi-pad during her menstrual cycle.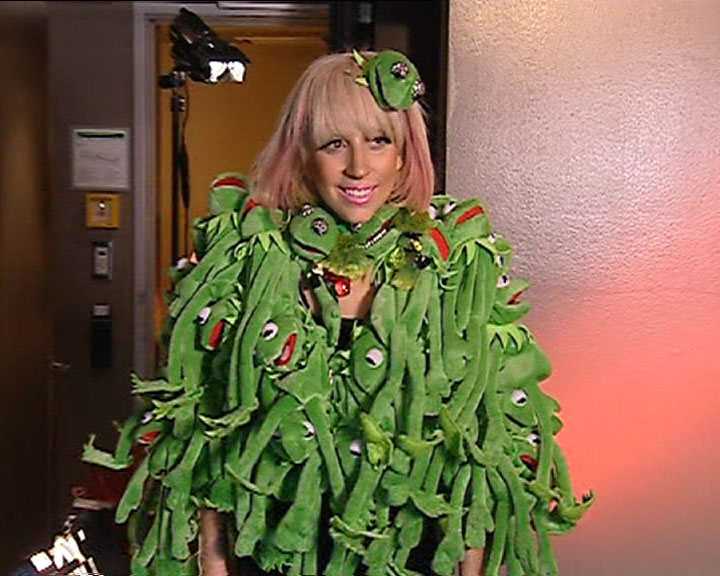 Remember, Britney Spears, started flashing her panty-less crotch before she broke down. I rest my case.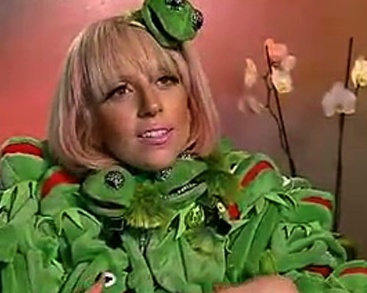 If she brings down Gaga with her usual Kabbalah garbage the gays will be done with Madonna once and for all. Why is she such an envious vulture. All she does is sit around on her leathery butt all day, looking out her proverbial window, for someone to rob.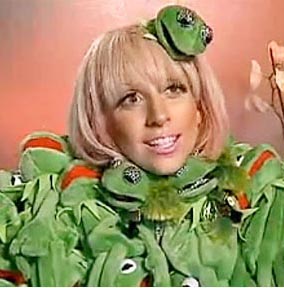 Watch the lazy degenerate come back as Lady Gaga for her next album. According to the New York Post, she already went to her concert in New York with her note pad. For people that like that song, "Just Dance" it will be Just Wack when Madonna rips it off.
Marc Jacobs Disses Madonna
Marc Jacobs says he's totally over having celebrities at his fashion shows because it's boring, and the only reason Lady Gaga and Madonna turned up to his show last year was because Gaga was performing at the after-party and Madonna, well, she just showed up. "She came backstage, and I was like, 'What do you do with her now?' Because it's not like she was invited." Somewhere, Madonna is burning all of her Marc Jacobs clothing. [P6]