'Mariah's World' A Real Snoozefest Giving Audiences More Of The Same Old Stuff That Puts Mariah Carey In A Bad Light
*Yawn*
December 7. 2016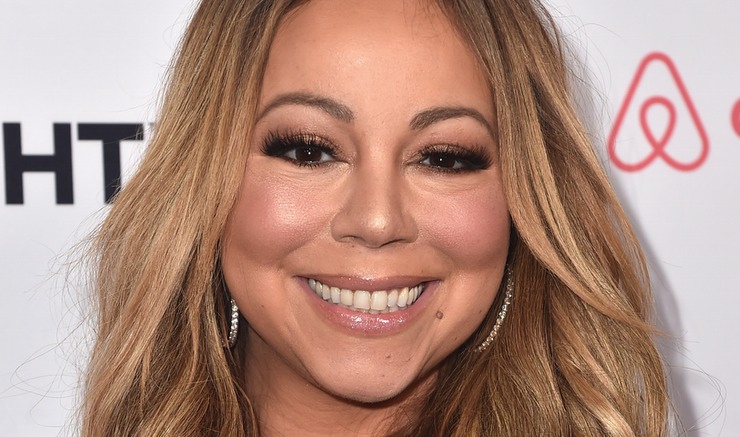 Mariah Carey
Sometimes singers do things they shouldn't in trying to keep their careers in the news. Mariah Carey is one of them. Carey's ill-advised reality show "Mariah's World" that she's trying to pass off as a "docu-series" (LOL) is a snoozefest that makes her look like a difficult, scheming, gold digging singer making intolerable demands on those around her. The reviews and ratings are in and they are not good. The Root website labeled the show "flat and uninteresting." Time magazine stated, "Mariah's World Tarnishes a Perfect Image." Deadline website stated the show, "Flounders in the shallow waters of celebrity airbrushing." All the press reviews are negative.
"Mariah's World" pulled 630,000 viewers on the E! network, which is poor for a show with that much promo on a network, whose reality shows pull millions of viewers ("Keeping Up With The Kardashians" which is also produced by Bunim/Murray). The simultaneous airing on Bravo faired better, as its lead-in was the popular "Real Housewives of Atlanta."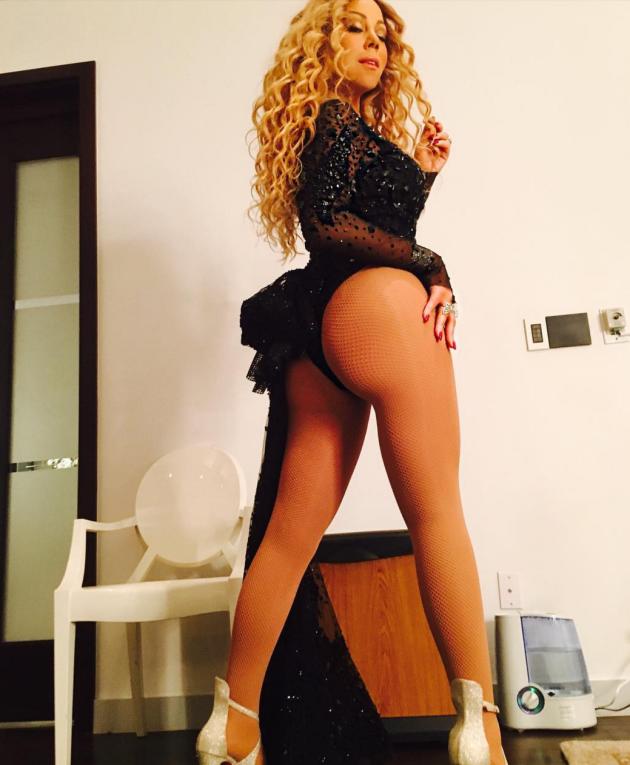 This is not Mariah Carey's best look...even her fans are stating this on Instagram. They don't like it.
The "Mariah's World" reality show would have had a flying chance if it wasn't more of the same old Mariah crap. Take for instance, the stiff, fake, unflattering poses. In one pose, Carey was laying on her side and there was a big space between her calves and I'm thinking "what's wrong with her leg, what's holding it up in the air like that?"...oh, wait a minute, it's Carey sticking her leg up in the air for no darn reason. Then, the awkwardly forcing of the right side of her face to the camera like she has whiplash and is scared to turn her head, all due to her deep rooted fear the left side of her face is less attractive. Never mind both sides of her face look the same.
The same font for all her graphics that Mariah has been using since the Pilgrims landed on Plymouth Rock is so predictable. Doesn't her Photoshop kit come with any other fonts. All we seem to get out of one-dimensional Carey is the I-love-rainbows-kittens-young-back-up-dancers-and-clothes-that-are-too-small-for-me thing. Trying to play the sex kitten when time, two babies and pizza hut has stretched out her body, is not a good idea.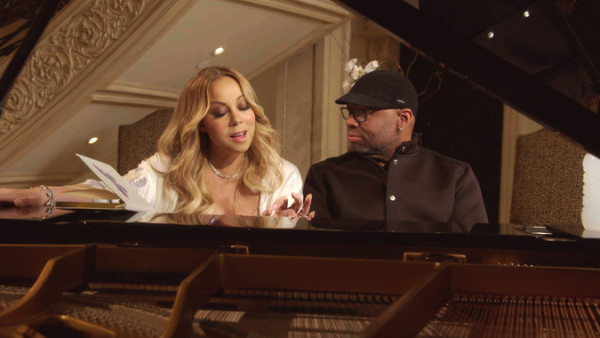 Mariah Carey struggled to get the notes out while her co-writer and pianist played, as her voice is damaged and depleted
Since Carey's decline, a plump English singer who ain't afraid of a meat pie, Adele, has become quite famous for her ample...voice. Adele covers her butt, because she knows she's plump and it is not the best look for her to flash too much flesh. She goes on stage and sings. She has outsold Carey in recent years by doing something Mariah used to do - sing with her clothes on. Listen, if you have a body like Halle Berry or Megan Fox and you want to wear a bikini, you can do that, but if you know you've been raiding Crispy Creme donuts, don't do it, leave the bikini alone.
Doctors and critics have recently stated Carey has undergone liposuction, breast implants, a tummy tuck and work to her face. There's nothing wrong with plastic surgery if it is done well (though all surgery poses some risks). However, Carey's face is looking like too much has been done. Coupled with her drinking and drug use, her face looks plastic and swollen. She doesn't look herself.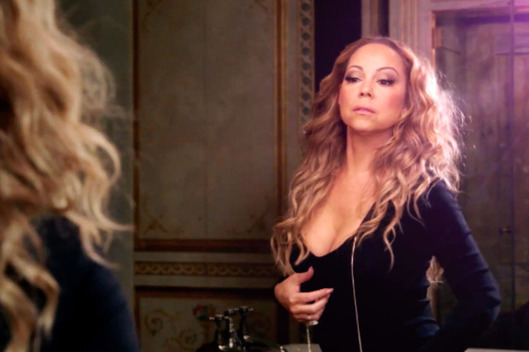 Mariah Carey showing the strain
As bad as former CBS Records president and Carey's ex-husband, Tommy Mottola was, he was right in telling the stubborn songstress you will reach a wider audience with your clothes on. However, since Carey fled Mottola, she has been playing the sex kitten. Now that she is approaching 50-years-old and not taking care of herself as she should, she has become less sellable in that role.
Speaking of vocals, during "Mariah's World" Carey's voice was painfully damaged. You could hear the loss in tone and overall quality. Years of constantly employing the whistle register and upper octave notes has damaged her voice. Overuse in said register is what differentiates Carey from other pop singers who have experienced vocal damage. Carey needs to rest her voice for an extended period of time. If she does this properly, her voice would return.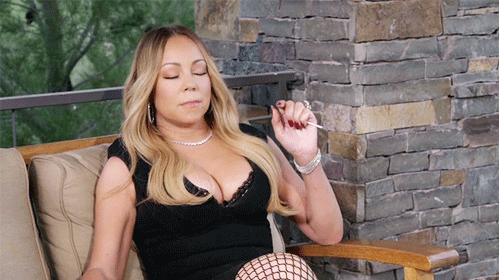 Mariah Carey wearing unflattering clothes
This reality show missed the chance to sizzle, because we really don't find out anything riveting about Carey or the implosion of her engagement to Australian billionaire, James Packer. To make matters worse, Carey's voice is still struggling with damage, she back with the same songs and nothing new and exciting. Carey doesn't even have a hot song or album out. This is not how you revamp a career. Carey's friends were right to warn her to scrap this reality show.
RELATED ARTICLES
Mariah Carey Looks Back On Wedding Dress From Cancelled Engagement With Sadness After Being Dumped By Billionaire James Packer While Her Current Husband Knocks Up Aspiring Star
Mariah Carey Lied About Sex With Ex-Fiance James Packer Who Dumped Her