Megan Fox Is Trying To Make A Comeback
December 14. 2010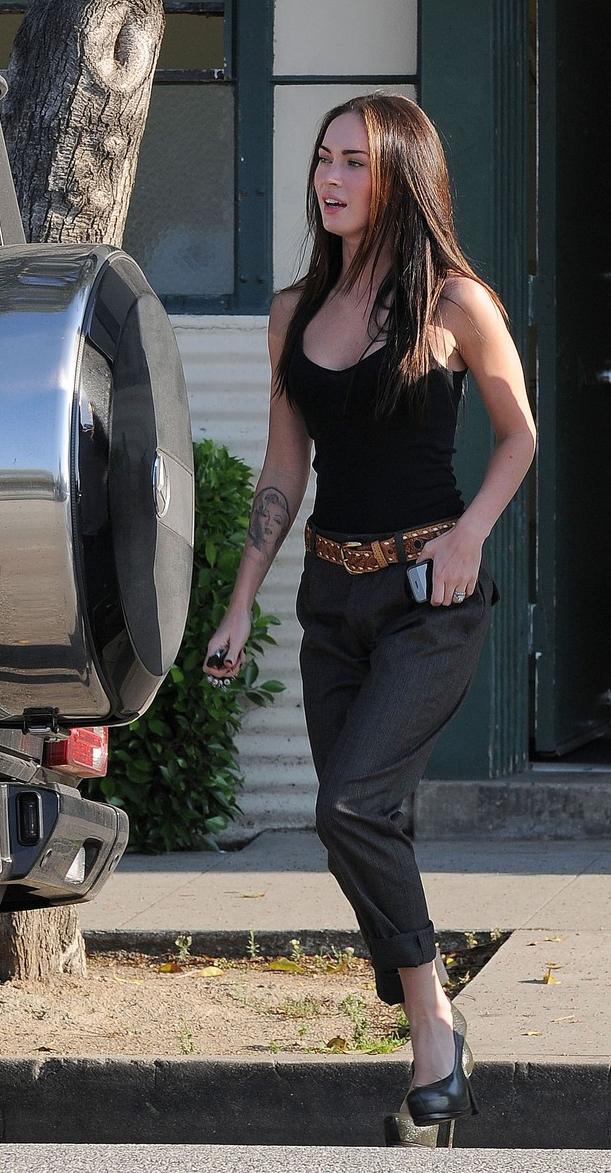 Megan Fox
After the box office bombs that were "Jennifer's Body" and "Jonah Hex" actress, Megan Fox is on the comeback trail with a new film entitled "Friends With Kids." She is not starring in the movie, but has enough face time in the small flick to warrant a credit.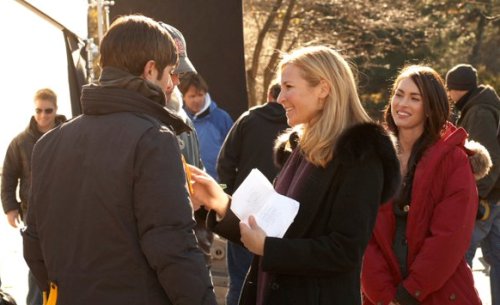 Megan Fox on the set of "Friends With Kids"
Life outside of Michael Bay's "Transformers" franchise has proven difficult for the 24-year-old, who recently married her 37-year-old boyfriend of six-years, actor, Brian Austin Green. Fox is still bitter about being fired from "Transformers 3" and being replaced with model Rosie Huntington-Whiteley.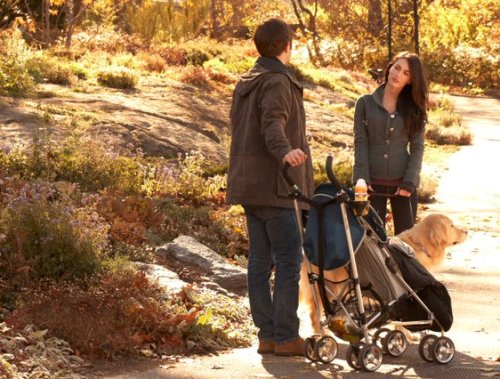 Megan Fox on the set of "Friends With Kids"
The sequel, expected next year, will be strange for its audience, without one of the people that helped to make it a hit. But, such is Hollywood. You step on the wrong toes and they will let you go and based on what was said, Fox antagonized Bay on set and kept flaunting her relationship with Green in his face.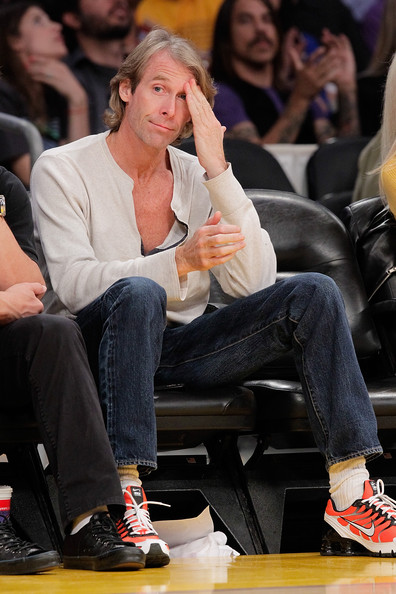 Michael Bay
In other news, director, Michael "Guantanamo" Bay, has slammed Megan Fox, stating the next installment of the film will be better without her. Ouch! He also attempted to refute claims made by the Judiciary Report, which questioned his integrity for hiring "
a model" to replace a lead actress, with the site stating, the only thing that could work in Huntington-Whiteley's favor to camouflage her lack of acting ability, would be "her British accent" (See: July 12. 2010 article "Tyrese Gets Friendly With Megan Fox Replacement").

This week, Bay, who reads the site, touched upon the very two subjects the Judiciary Report brought up five months ago. Bay stated of Huntington-Whiteley, "I would never hire

a model. She has to really be an actress. Rosie is very spunky and she has this cute English accent..." Dude, you hired a model. Let it go.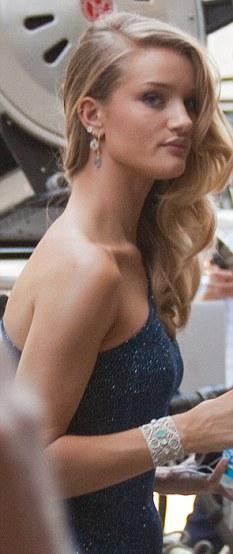 Rosie Huntington-Whiteley
Don't get me started bomb boy (Bay). Every movie with you is a 2-hour explosion filled with gratuitous flesh. It's a little late for you to be pulling the I'm-a-real-director-card. If that were the case, you would have hired someone that looks more Gollum-like, such as Madonna, for the lead role (All Madonna would have to do is threaten to kiss Megatron and he would flee the planet forever - movie over in 2- minutes).
STORY SOURCE
Michael Bay slams Megan Fox
Published: December 11, 2010 - MICHAEL Bay has taken another swipe at Megan Fox - insisting the new Transformers movie will be better with her replacement, Rosie Huntington-Whitely. Megan was dropped from the upcoming third movie in favour of model Rosie. And Bay, who is reported to have fallen out with Fox, insists his new girl is much more than just a pretty face. "I would never hire a model," he says. "She has to really be an actress. Rosie is very spunky and she has this cute English accent. She has a great head on her shoulders in terms of smart, intelligent, and well-spoken."
"I just said to her, 'Have you ever been interested in being an actress?' and she goes, 'Yeah.' When we were looking for this role there were 500 women that had auditioned around the world and she was one of the best. There was something about replacing Megan; and it was more interesting to go with something brand new and fresh."