Misprision Of Felony
March 17. 2009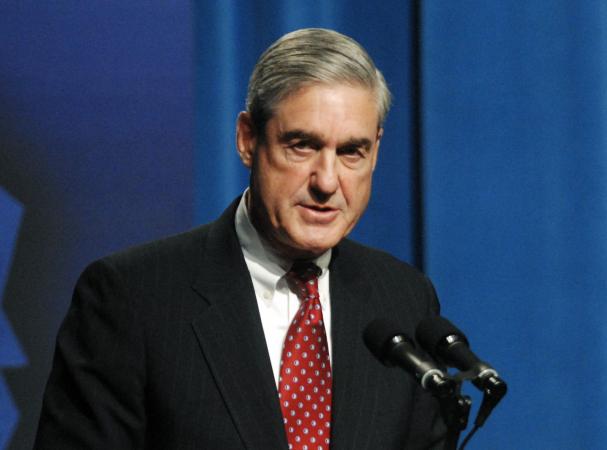 FBI Director Robert Mueller

The FBI has disgracefully exhibited to the watching world that they are corrupt, in knowing about major crime cases years in advance, such as Madoff, Stanford, The Mortgage And Banking Crisis, the London Bombings and other horrible cases, yet sat back and looked the other way to terrible felonies that went on to severely damage the nation and the world in an awful way.

There is a legal term known as Misprision of Felony. It can be applied to anyone, but is generally used regarding government workers. The dictionary refers to it as, "

Maladministration of public office."

Under the U.S. Code, if someone knows of the commission of a felony and conceals it, they are in criminal violation of the law and should face up to three years in prison and fines. If said person colludes with others to cover crimes, that constitutes conspiracy as well.

This corrupt, minority and foreigner hating Nazi that George W. Bush has installed at the FBI, Robert Mueller, has done this country and the world more damage than any other appointed government official in history.

He had a hand in the deaths of many innocent people. He is a modern day Hitler.

This truth shall become apparent when more items are made public about this horrible, evil, corrupt, self-serving, treacherous man. God shall bring you to justice for it.

TITLE 18 > PART I > CHAPTER 1 > § 4

§ 4. Misprision of felony

Whoever, having knowledge of the actual commission of a felony cognizable by a court of the United States, conceals and does not as soon as possible make known the same to some judge or other person in civil or military authority under the United States, shall be fined under this title or imprisoned not more than three years, or both.

Misprision of felony

1. Maladministration of public office.
2. Neglect in preventing or reporting a felony or treason by one not an accessory.
3. An act of sedition against a government or the courts.


Law the concealment of the commission of a felony or an act of treason [Old French mesprision error]

Improper conduct or neglectful behavior, especially by a person who holds public office.