New Poll Reveals Public Believes Mitt Romney Would Manage The Economy Better Than President Obama
July 25. 2012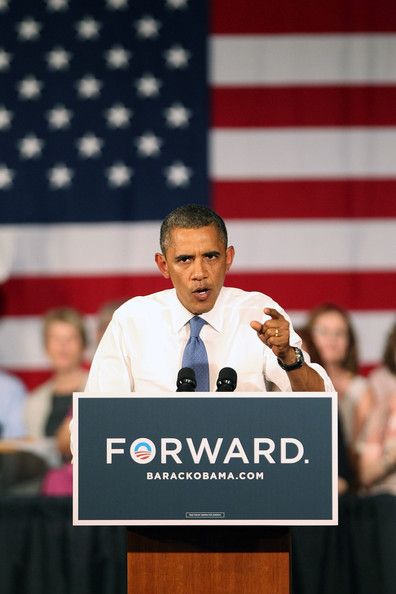 Barack Obama's slogan "forward" but some believe the nation has gone backwards
President Obama has gone to great lengths in attempts at tarnishing the business record of wealthy rival Mitt Romney. In spite of Obama's significant efforts to discredit him as a top businessman, polls reveal the public still believes Romney would do a better job with the economy than the President.
As a matter of fact, an overwhelming majority of the American public have more confidence in Romney when it comes to the economy, than President Obama. This is certain to impact the vote, as most people in America are very upset by the dire state of the economy. Most Americans have not escaped the financial depression unscathed.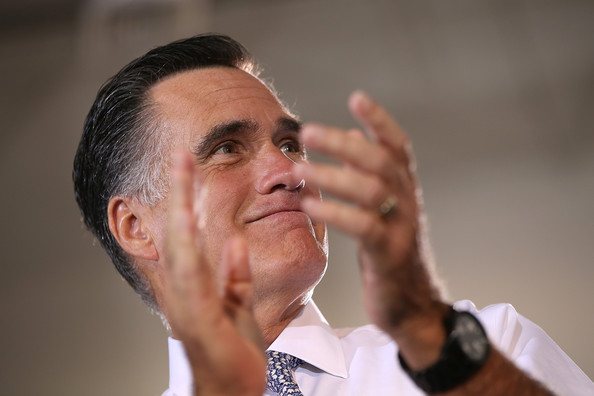 Mitt Romney
The Associated Press reports, "Republican Mitt Romney enjoys a significant advantage over US President Barack Obama when it comes to who voters feel would better manage the economy and create jobs, a new poll found Tuesday. The USA Today/Gallup survey found that prospective voters, by more than two to one (63-29 percent), say Romney's business background would cause him to make good and not bad decisions about the country's economic challenges."
Romney, worth an estimated $250,000,000 has experience in the business sector, from years at his multi-million dollar company Bain Capital. Romney also has years of experience in government, as he is the former Governor of Massachusetts. These are facts the Obama camp has struggled to turn into negatives and it is weighing with voters
STORY SOURCE
Romney bests Obama on the economy: poll
Poll: Romney preferred over Obama to handle economy
RELATED ARTICLES
Mitt Romney Leading Barack Obama In Polls In Key Swing States And Among Independents
Mitt Romney Like Hillary Clinton Accuses Barack Obama Of Lying In Campaign Ads
Supreme Court Upholds Barack Obama's ObamaCare But Mitt Romney Vows To Repeal It If Elected President This Year
Gallup Poll Indicates 57 Percent Of Americans Disapprove Of The Job Barack Obama Is Doing As President
Mitt Romney And His Political Party Have Raised More Money Than President Obama And The Democrats
President Obama Hit By Terrible Jobs Report That Critics State Harms His Chance Of Reelection
Black People Publicly Slam President Barack Obama For Promoting Gay Marriage Stating They Will Not Vote For Him
Mitt Romney Widens Lead Against Barack Obama In Presidential Polls After Gay Marriage Push By The President
Reports Indicate Barack Obama Promoting Gay Marriage Has Alienated Christian Voters In 2012 Presidential Election
Gallup Poll Reveals Americans Favor Mitt Romney Over President Obama When It Comes To The Economy
Polls Indicate These Are Obama's Last Few Months In Office But He Does Not Agree
Mitt Romney Is Beating Barack Obama Again In Latest Gallup Poll To Predict The Presidency
Gallup Poll States Barack Obama Is Going To Lose The 2012 Presidential Election By A Landslide (2-12-12)