Not So Bright Beyonce Knowles Wants To Move Jay-Z's Mistress Rihanna Into Their Home
Can You Say Dumb
May 22. 2012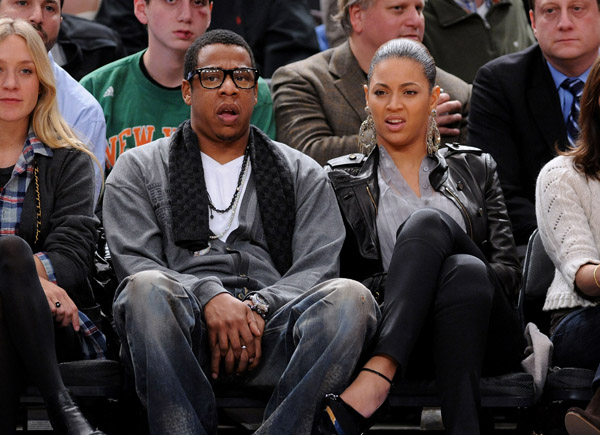 Jay-Z and Beyonce
Desperate singer, Beyonce Knowles, is said to be contemplating moving Rihanna into the home she shares with husband and adulterer Jay-Z. Rihanna and Jay-Z have been having sexual relations for years, in exchange for him giving her a record deal and stolen songs for her career. The cheating never stopped when he married Knowles. Now she wants to keep an eye on Rihanna in the dumbest way possible, by moving her in.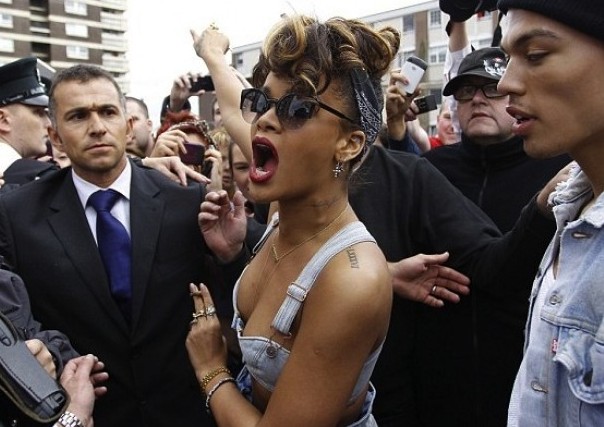 Rihanna
The minute Beyonce turns her back Jay-Z and his concubine Rihanna will be up to no good and right in their marital home. Of all the stupid ideas. What kind of nitwit brings her husband's mistress in their home. Does she thinks the stories are all lies, because they are not. Jay-Z and Rihanna never stopped having sex and have checked into more hotels than Beyonce has on a solo tour. That phrase, "Keep your friends close and your enemies closer" is a lie. If some enemies get too close, they will destroy your life. Beyonce isn't bright enough to figure that out, having the aptitude of a cotton ball.
STORY SOURCE
Beyonce Knowles 'reaches out to Rihanna'
Tuesday, 15 May 2012 ... Beyoncé and Jay-Z are said to be considering moving the star into their New York home to set her on "the right path". "Rihanna thinks she can go wild at parties, then wake up fine the next day. But clearly she can't. Hopefully the shock of ending up in hospital will be a wake-up call," a source told British magazine Closer. "Jay-Z and Beyoncé are worried - they want her where they can keep an eye on her."...
The 24-year-old's mother Monica Fenty is said to be keeping track of her whereabouts in a bid to end her party-hard ways. "Monica's moving in to keep an eye on her. Rihanna's dad, Ronald, was a crack addict. Monica's refusing to let her go down that path," a source told British newspaper The Sun.
http://www.belfasttelegraph.co.uk
RELATED ARTICLES
Beyonce Knowles Criticized By The Blogs For Leaving Her Baby To Party Two Nights In A Row
Beyonce Knowles Is Jealous Of Rihanna's Relationship With Her Husband Jay-Z