Obama's $1 Trillion Bill Passes In Congress
December 17. 2010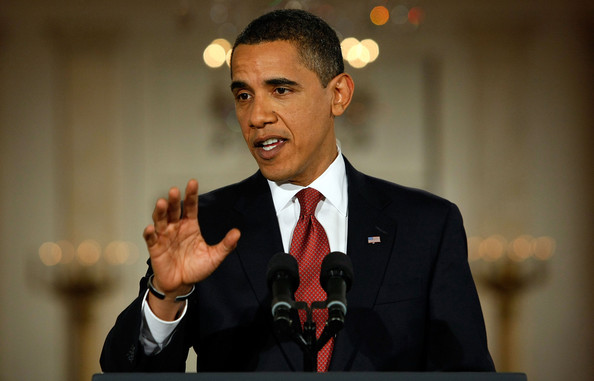 Barack Obama
U.S. President Barack Obama's latest $1 trillion bill has passed in Congress, without being completely read by the legislative body, which is irresponsible. It is full of unnecessary spending and tax cuts for the rich, who benefit the most from this legislation. The President made concessions that benefit the nation's wealthiest citizens, in order to extend unemployment benefits.
The Judiciary Report is in favor of the jobless receiving the extended benefits package, but some of the other items in the bill represent billions in wasteful spending that shall damage America's financial outlook, as it is not fruitful spending, but corrosive debt.
The nation should be in tax collection mode when it comes to the wealthy, some of whom have financial abused the populace. It is not the time to be giving the rich financial breaks that are undeserved. It is very poor policy. However, as Obama communicated to the press this week, the bill was rushed through in a bid to save his presidency, which was not a good reason to do so, as it is self-serving economic damage.
RELATED ARTICLES
Congress Presses Pause On Obama's New $1 Trillion Bill
Obama Pushes Congress To Pass $1.1 Trillion In New Spending
Bernake Defends Reckless Spending
U.S. Jobs Lost Not To Be Replaced Until 2020
Joe Biden: We Can't Replace The 8 Million Jobs Lost
GDP Data Shows The Recovery Failed
U.S. Unemployment Continues To Rise