Obama Ordered Bombing In Libya Kills Gadhafi's Son, Underage Grandchildren And Destroys School For Disabled Children
May 2. 2011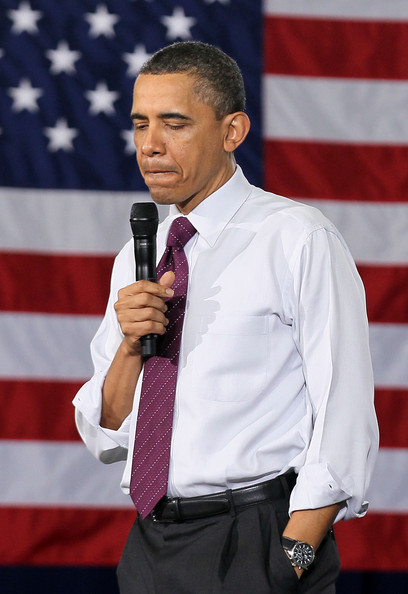 Barack Obama
A NATO (NATO = OBAMA) ordered bombing of Libya, using state of the art technology to hit precise targets, has resulted in the tragic deaths of Libyan President Muammar Gadhafi's son and his three UNDERAGE grandchildren. The bombing targeted Gadhafi's son's home, but the Libyan President escaped. This is the second son of President Gadhafi that has been killed in a President Obama ordered bombing in the past month.
Prior to the latest bombing, the Judiciary Report repeatedly warned, attempting to or assassinating Gadhafi was not the way to handle this matter (Obama Accused Of Trying To Kill Gadhafi and Obama Says He Is Not Giving Up His Nobel Peace Prize). But as usual, the U.S. government didn't listen and now has the horrible worldwide distinction of having murdered innocent underage children and bombing a school for disabled kids.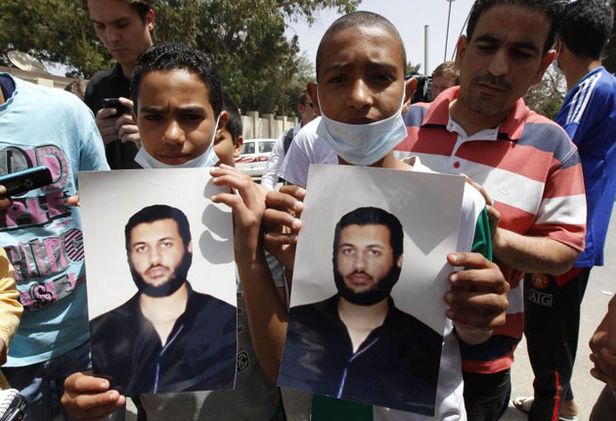 Children in Libya holding up photos of the President's son Saif Al Arab Gaddafi
The world press is condemning the aforementioned bloody incident, as are many people from all over the world, writing in to feedback sections of websites. It has sparked rage in Libya and threats of revenge against the West. The attack is fomenting world hate.
The war in Libya is illegal under international charter, which the U.S. government signed and agreed to abide by. The war in Libya is also a criminal violation of American law. Now children are paying the ultimate price for President Obama wantonly breaking both international and domestic law. They have horrifically paid for it with their lives and as such, the President's Nobel Peace Prize should be revoked.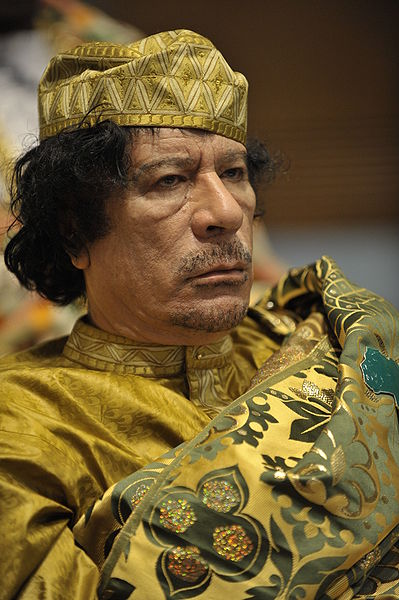 Muammar Gadhafi
To claim you are a man of peace, then churn out so much violence in the world, constitutes a Biblical definition of anti-Christ. Am I saying Obama is the central anti-Christ figure in the Bible? No, but he is behaving like the anti-Christ's predecessor.
The Bible describes the anti-Christ as one coming as a man of peace, being lauded by the public for his peaceful ways, then deceitfully provoking and engaging in world violence that leads to an international bloodbath.
STORY SOURCE
Libya: NATO airstrike killing Gadhafi's son, 3 grandchildren illegal
Libya disabled children school hit in NATO strike
RELATED ARTICLES
Obama Accused Of Trying To Kill Gadhafi
Obama Says He Is Not Giving Up His Nobel Peace Prize