Pippa vs. Kate Middleton: A Battle Of The Butts
A Case Of Sibling Rivalry
July 11. 2011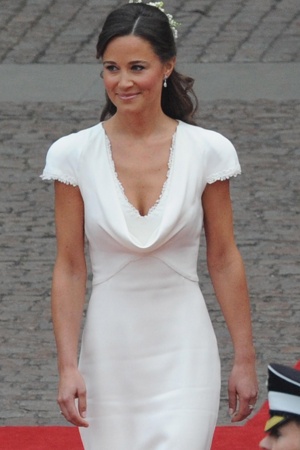 Pippa Middleton
As previously mentioned on the Judiciary Report, Pippa Middleton stole the show as a bridesmaid at the April 29, 2011 wedding of her sister, Kate Middleton, to Prince William of Wales, now the Duke of Cambridge.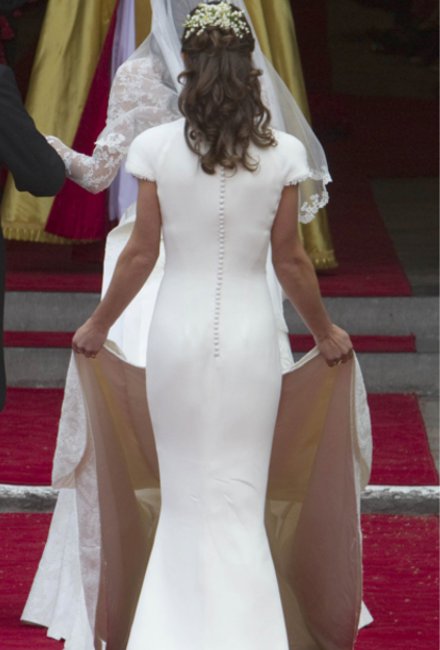 The photo that made Pippa Middleton famous at the royal wedding
Since that time, Pippa Middleton, has overshadowed the royal family, dominating headlines on mainstream entertainment news sites and blogs, commenting on her clothes, looks and particularly, her backside, which was prominently featured at the wedding.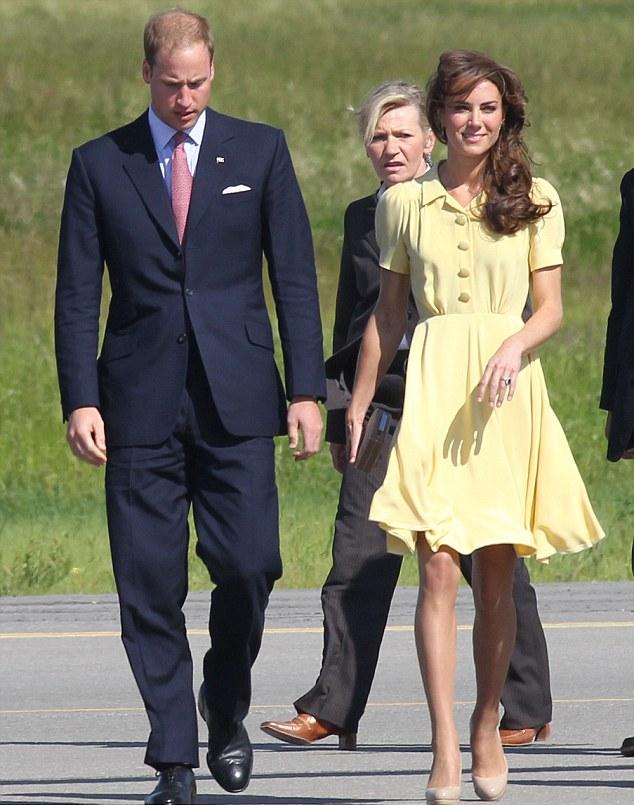 Prince William and Kate Middleton
In a strange development this past week, Kate Middleton, perhaps feeling a bit upstaged, disembarked an airplane that landed in North America, reportedly wearing no underwear, which led to her backside being exposed by wind gusts that are common on tarmacs.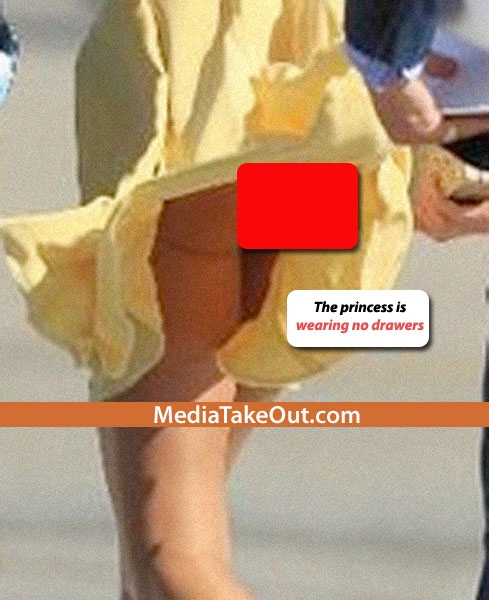 Kate Middleton on the runway wearing no underwear (Photo and caption by Media Take Out)
Why was Kate Middleton not wearing underwear, which is inappropriate for a member of the royal family, especially one on an official tour, who met with a sick child moments after her backside was flashed to the world. The censored and uncensored pics are online, which is embarrassing.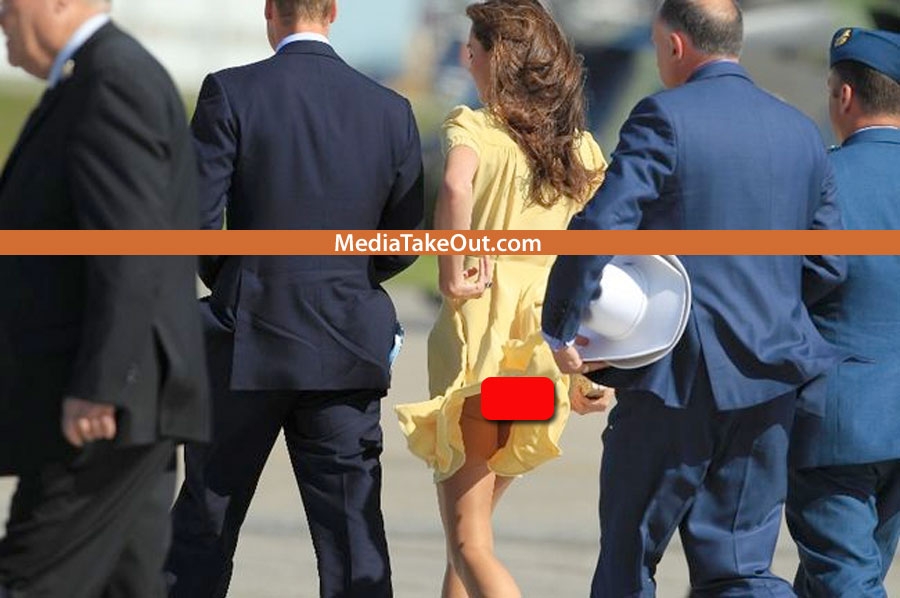 Kate Middleton on the runway wearing no underwear (Photo and caption by Media Take Out)
Middleton, 29, should have known better. This was not the way to combat the flood of Pippa butt stories, which coincidentally, have not stopped. Middleton is not Marilyn Monroe, a movie star that pushed the envelope in her day, using her sexuality, via items such as deliberate up-skirt shots in windy places.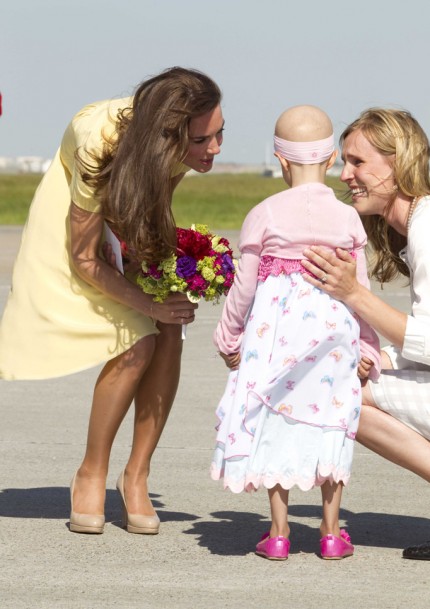 Middleton meeting with a cancer sufferer
However, even Monroe wore underwear when engaging in said PR stunts for films and public appearances. Middleton is supposed to behave like a member of the royal family and observe a certain code of public decorum. This certainly crossed the line into indecent exposure.
STORY SOURCE
A Gust Of Wind Exposes Prince William's Royal Wife Kate...And She Ain't Wearing Drawers
RELATED ARTICLES
Pippa's Popularity Continues To Overshadow The Royal Couple
Pippa Middleton Is Upstaging Her Sister Kate
Are Prince William And Kate Middleton The Right Match
Princess Diana Film To Be Released All Over The World
Princess Diana Film Director: Hollywood Films Are Funded By The Mafia
Princess Diana Film: The Royal Family Had Her Murdered For Dating & Becoming Pregnant By A Black Man