Police Officer Michael Slager Sentenced To 20-Years In Prison Over Shooting Death Of Walter Scott (Video)
December 11. 2017
Former police officer, Michael Slager, has been sentenced to 20-years in prison for the shooting death of unarmed motorist, Walter Scott. In 2015, Slager pulled over Scott due to a broken taillight. Scott fled the vehicle fearing the worst in South Carolina, a state with severe racial division. Slager chased Scott on foot, shot at him from the back 8 times, went up to the dying man, pushed his face into the ground to suffocate him, then planted the gun beside the body. 5 bullets fatally struck Scott in the back.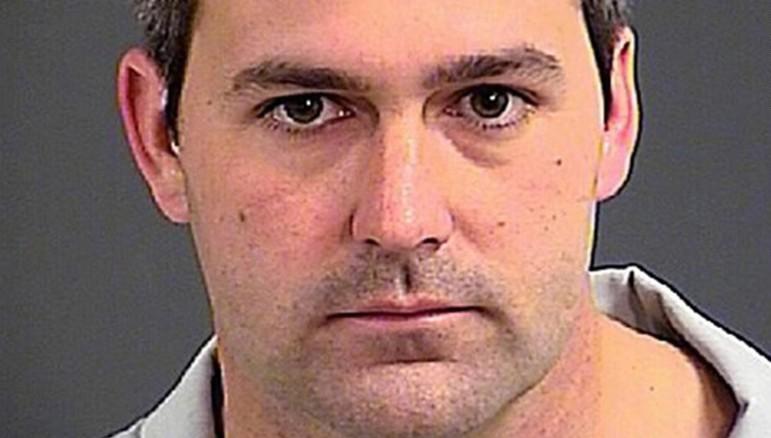 Michael Slager
Slager called in the incident stating Scott attacked him and stole his gun, which was a lie. Unbeknownst to Slager, a civilian, Feidin Santana, saw Scott running from the police officer and began recording the incident with his mobile phone camera. The video was chilling and a terrible reminder that some police officers do frame people for crimes they did not commit.
STORY SOURCE
Walter Scott shooting: Michael Slager, ex-officer, sentenced to 20 years in prison
Dec 9 2017, 11:25 am ET - HARLESTON, S.C. — More than two years ago, the fatal shooting of Walter Scott, an unarmed black motorist, by a white South Carolina police officer set off a wave of national protests over racially biased policing and the use of lethal force. On Thursday, Michael Slager, who was fired as a North Charleston patrolman days after the shooting, was sentenced to 20 years behind bars after pleading guilty in Scott's death.
U.S. District Judge David Norton, in issuing the sentence, said Slager shot Scott with "malice and recklessness" and then gave false testimony to investigators. Norton ruled that Slager, 36, was guilty of second-degree murder and obstruction of justice, and he also sentenced Slager to two years of supervision after his release...
RELATED ARTICLES
Michael Slager And The North Charleston Police Department In South Carolina Have A History Of Brutality Against Black Men Prior To The Illegal Killing Of Walter Scott
Walter Scott's Killer Michael Slager Laughed After Murdering Him And Is Being Sued For Tasing Another Black Man In The Back In 2014 (Video)
South Carolina Police Officer Charged With Murder For Shooting A Fleeing Black Man In The Back 8 Times Then Framing Him For Theft
Brave Man Who Filmed Police Officer Michael Slager Framing And Murdering Walter Scott Speaks Up On What He Saw (Video)
DashCam Footage Released Of Walter Scott Fleeing In Fear From Murderous Police Officer Michael Slager (Video)
Michael Slager Indicted For Shooting Unarmed Black Man Walter Scott 8 Times In The Back As He Ran Away
The Walter Scott Murder Is A Reminder Police Officers Need Body Cameras