Report Confirms Website Claim Ashton Kutcher Cheating On Mila Kunis
February 16. 2013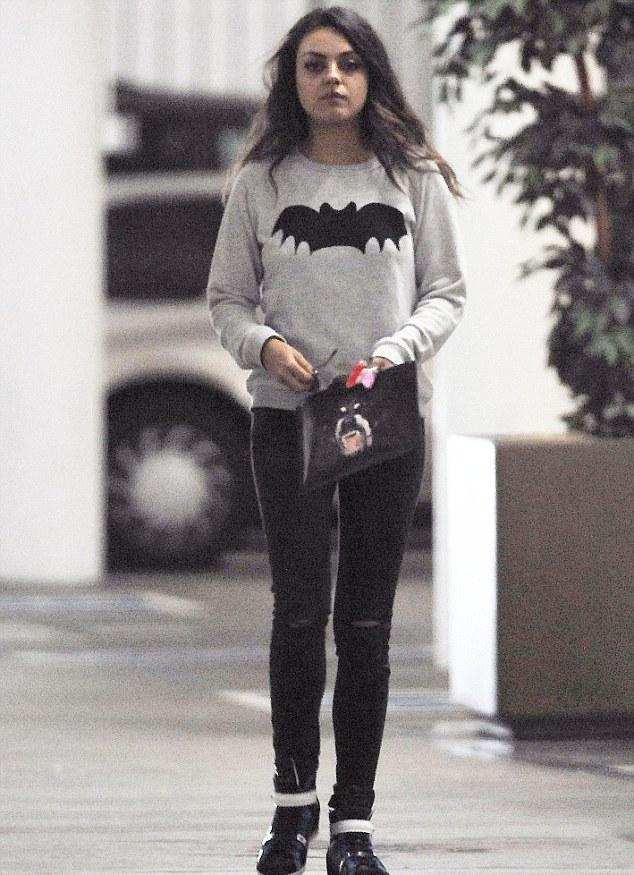 Mila Kunis sad on Valentines Day (Photo Credit: Xposurephotos)
In the August 29, 2012 Judiciary Report article Not Only Is Ashton Kutcher Cheating On Demi Moore He Is Cheating On Mila Kunis As Well the website stated actor Ashton Kutcher, 35, has been cheating on his girlfriend, Mila Kunis, 29. This after treacherously cheating on his wife, cougar Demi Moore, 50, with several younger women, sending her into a drug and alcohol fuelled tailspin.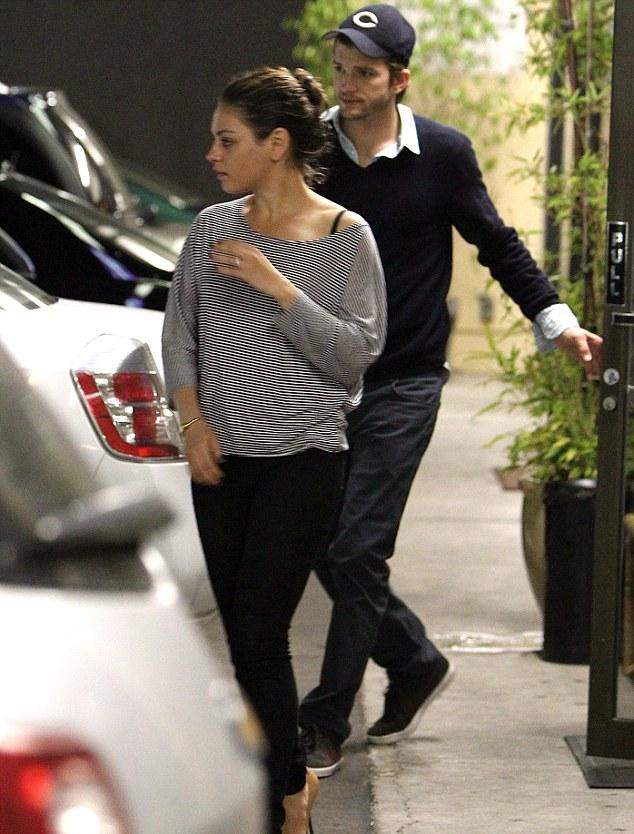 Mila Kunis and Ashton Kutcher
Yesterday, the Hollywood Life website ran a report from Star magazine, regarding Kutcher cheating on Kunis, who like another Kabbalah member with an cheating boyfriend, Rihanna, was spotted alone and sullen on Valentines Day. Moore continues to drag her feet, holding out hope Kutcher will return to her.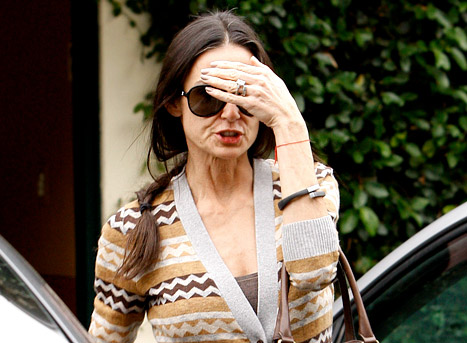 Demi Moore
However, Kutcher continues to have sex with different younger women, not giving a second thought to Demi, whom he used for fame in Hollywood, as she dangled career opportunities in big films before his face. I don't know why these women still want Kutcher, as he is unfaithful and deceitful. These are not attractive traits.
STORY SOURCE
Ashton Kutcher Caught Cheating On Mila Kunis ó Report
Wed, February 13, 2013 5:18pm EST - Sara Leal is back to making shocking accusations about Ashton Kutcher. If you recall, the blonde party girl allegedly slept with Ashton while he was married to Demi Moore. She now claims that she has proof Ashton may be cheating again ó this time, on Mila Kunis.
"Once a cheater, always a cheater. If I were Mila, Iíd be careful," Sara tells Star magazine. A co-worker of Saraís revealed a photo of Ashton, 35, in his pajamas ó a photo her friend sent her. She showed Sara the photo and claimed that her friend was dating him. (Itís like six degrees of Kevin Bacon!)
This friend taunted Sara, saying, "my friendís dating Ashton ó look at this picture of your boy!" Sara was apprehensive to believe her, but "apparently, the girl was at Ashtonís house in L.A., and obviously someone was with him, but he didnít know he was in the picture. It was creepy." Sara doesnít know who the girl is because she "didnít really care." However, she cared enough to send Mila, 29, a warning...