Rihanna Wants Chris Brown Restraining Order Lifted
...Because She Is Not Smart
February 10. 2011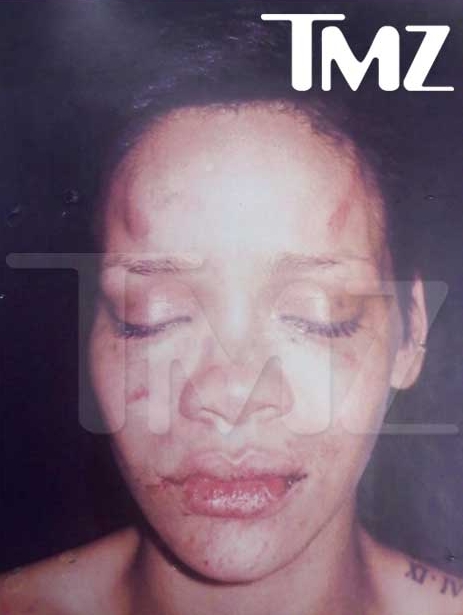 Rihanna after being beaten by Chris Brown
Vocally challenged chanteuse, Rihanna, who was severely beaten by singer boyfriend, Chris Brown, wants a court imposed restraining order against him lifted, as it bars the crooner from going anywhere near her. Brown, who is a stalker, beat Rihanna and almost choked her to death, after she started hitting him in a rented Lamborghini, over another woman.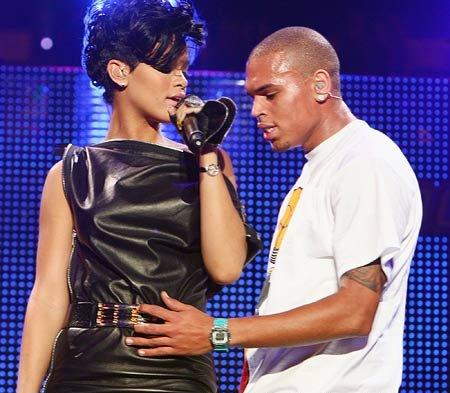 Chris Brown to Rihanna: I can't wait to hit you in your head again!
Rihanna demanded fidelity from him, irrespective of the fact she actively slept with Jay-Z, The Dream, Kanye West and TI, for career favors, during her relationship with Brown. Rihanna recently broke up with baseball player, Matt Kemp, after he cheated on her. Now she is seeking to reunite with Brown. I guess she likes her forehead fivehead lumpy.
RELATED ARTICLES
Rihanna Stole New Video From Photographer
Chris Brown Showed Up In My Neighborhood
Chris Brown Violated His Probation