Rihanna's Wretched Rip Off
BOYCOTT RIHANNA
October 20. 2009
Note: have been deleting the photos in this article. I will keep reposting them as needed.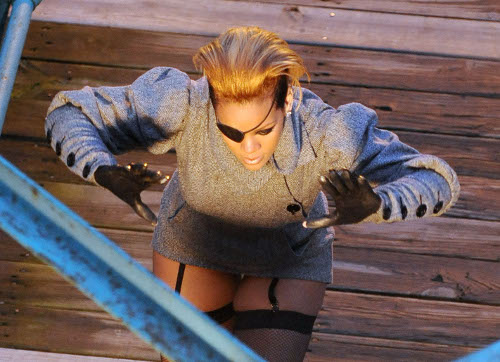 Ridiclous Rihanna
As stated in yesterday's article "FBI Lawsuit Update - Part 1" Rihanna continues to commit criminal copyright infringement, violating preexisting copyrights apart of my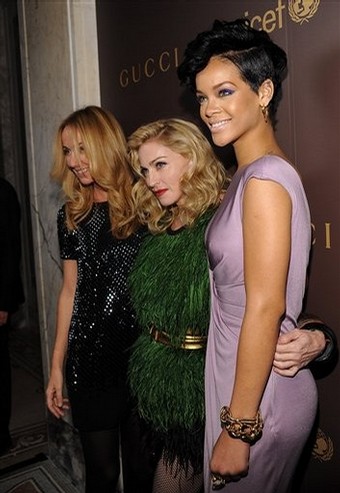 Madonna and Rihanna at a Kabbalah function in New York
Apparently, I'm not the only person Kabbalah member Rihanna has ripped off, as she stole her latest CD single cover, to go along with the song she stole from my
| | |
| --- | --- |
| ECW - October 1998 | Rihanna - October 2009 |
| | |
Rihanna's chest was digitally covered, as the Judiciary Report is not in favor of lewdness. Rip off comparison courtesy of a Crave publishing website. Her forthcoming CD is also titled "Rated R" which is a rip off of a Ralph Tresvant (New Edition) title from the 1990s.
In my Copyrighted Catalog is a song titled "Russian Roulette" and it has been copyrighted for years, which predates Rihanna's rip off released yesterday. Once again, the FBI is free to check and compare the copyrights and the dates.
That hairdo is just plain wrong. But she is a butch, man fighting lesbian, so it was to be expected.
Only, the wretched, thieving beast, Rihanna, has changed some of my anti-Russian Roulette song, to make it a pro-Russian Roulette song, with an added lyric chanting "Pull the trigger." How irresponsible and grossly unethical.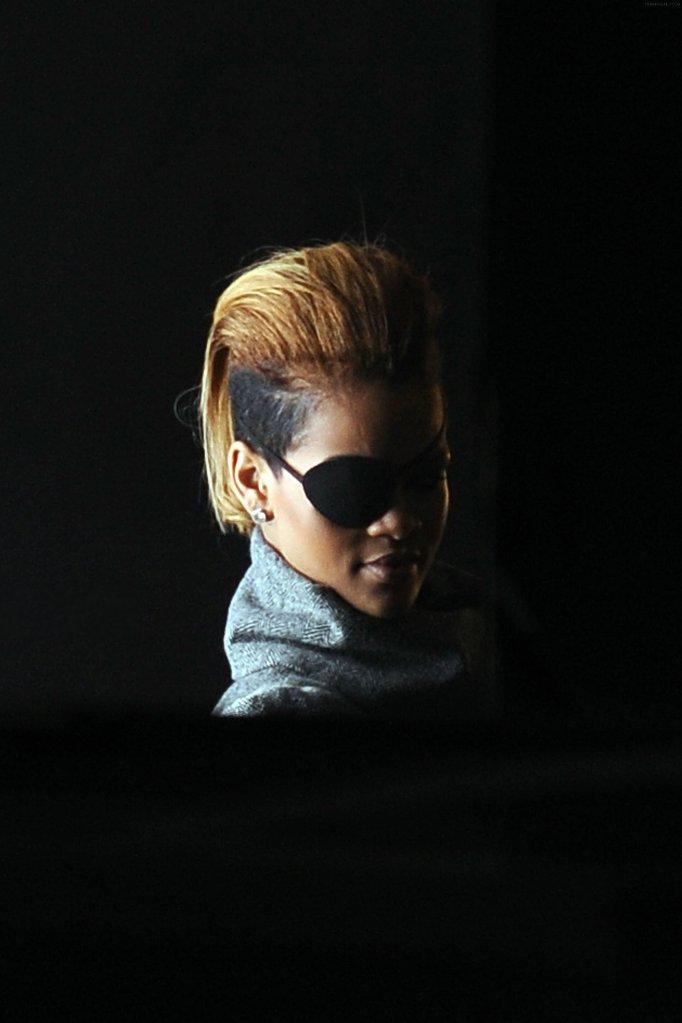 Music often has a suggestive effect on people. Ms. Rihanna better hope that no one commits some act of terrible violence, suicide or murder, due to those altered, repetitive lyrics or God will punish her for it. Her audience is young and impressionable and this is what the nasty, money grubbing, vile loser gives them in the way of entertainment. God have mercy on your soul.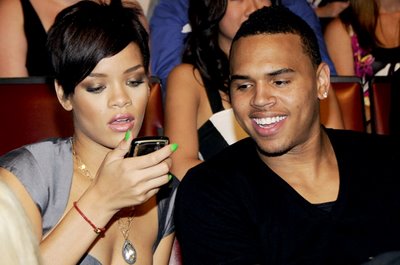 Rihanna, wearing a Kabbalah red string bracelet on her right hand, sits with Chris Brown
I think what disgusts me the most about Rihanna is her willingness to do anything for money, like an animal raised in a cave with no morals or dignity.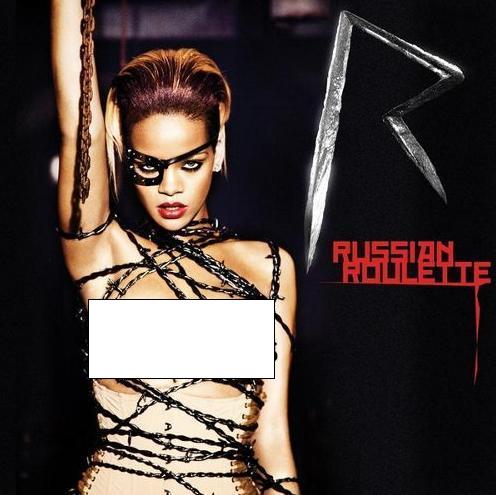 She disgracefully proclaimed in an article that she loves money and thinks about it all the time and mark my words, that love of money and willingness to do anything for it, including breaking domestic and international law, is going to land her in prison and the poor house.