.
Rita Ora Asks Fans On Twitter For 100,000 Retweets To Drop Her New Song And Receives Barely 2,000 Prompting An Embarrassing Deletion
November 3. 2014
Rita Ora's tweet on Twitter that went wrong
Rita Ora, one of the mistresses of rapper, Jay Z, who signed her to a record and management deal, was very embarrassed recently after she sent out a tweet to her millions of followers on Twitter stating, "Dropping my new song monday if this get 100,000 retweets." Simple enough you would think for a person with 3,950,000 followers, right? Wrong!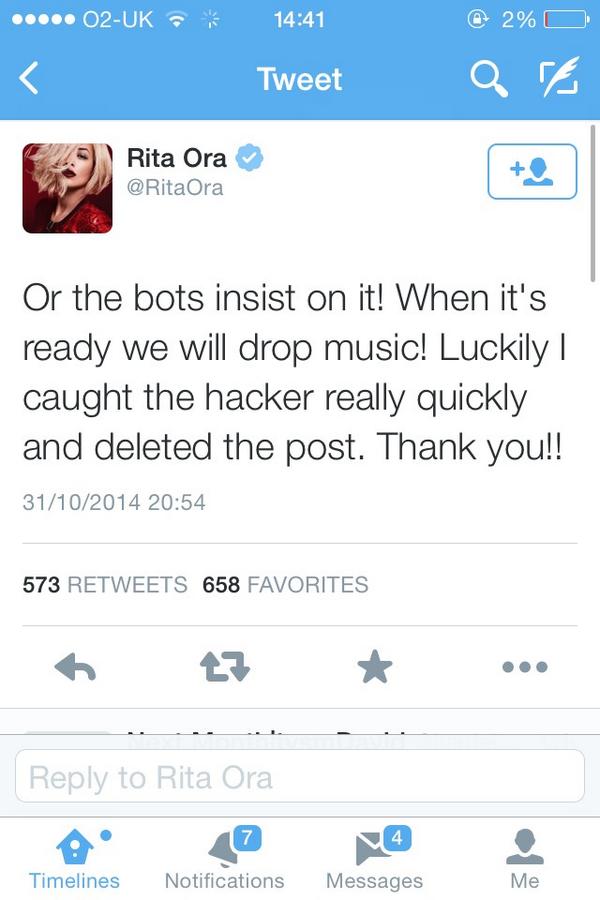 The tweet barely received 2,000 retweets. This indicates some of Ora's followers have been bought through third party services, where anyone can buy as many followers as one likes, to give one's page a certain look of popularity. Either way, it speaks to the state of Ora's career that this happened.
RELATED ARTICLE