Samsung Buys 1,000,000 Copies Of Rihanna's Flopped Album 'Anti' But Billboard Won't Count It Nor Will It Make Her Money
January 29. 2016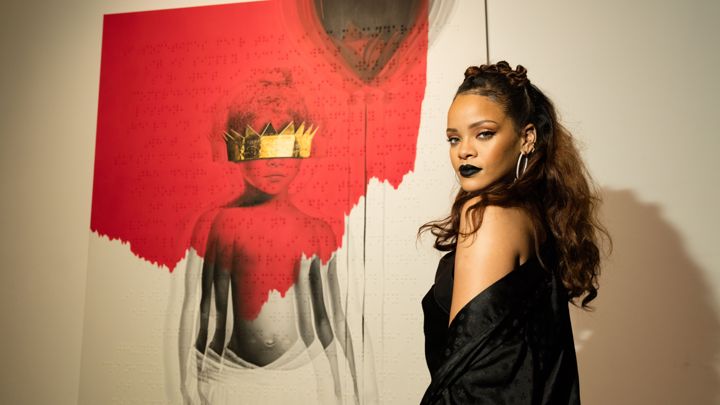 Rihanna
Rihanna's career has suffered three musical flops in a row. Fearful her "Anti" album would meet the same fate, it was leaked by Tidal and a deal was struck with electronics company Samsung to buy 1,000,000 copies for $1 each and give them to her fans for free. However, several problems have arisen from the deal.
Billboard charts is refusing to count the Samsung bought copies as sold, because as some are pointing out online it is cheating, as Rihanna did not sell said copies. The label Rihanna records for has lost a significant amount of money, as the album cost well above $1,000,000 to make. Coupled with its music videos and additional costs, that's a good $3,000,000 in debt. Then there are other fees such as taxes, publishing rights and management fees.
The album also contains several infringing songs and videos as well that will cost her and the label serious domestic and international legal fees. In short, the album is hemorrhaging money. To sum it all up, an album, had they done it right and lawfully, not stealing from people and being subjected to a boycott, took three years to make and is costing everyone money, when it could have made $30,000,000. The entire project is still very much in red. Not to mention, the reviews are horrible and justly so.
RELATED ARTICLES
Madonna, Jay Z, Beyonce, Rihanna, Rita Ora And Jessie J Sued Over Copyright Infringement, Invasion Of Privacy, Commissioned Criminal Harassment And Assault Via The Kabbalah Center
Rihanna's Sex Partner Footballer Karim Benzema Charged With Blackmail And Extortion, Implicated In Biggest Cocaine Trafficking Scandal In France's History And Dropped From French Team
Rihanna Caught Snorting Cocaine Which Prompts The Singer To Slam People On Social Networking Over Comments On Her Drug Addiction (Video)
Rihanna's Sex Partner Football Star Karim Benzema Arrested And In Jail On Claims He Extorted Money From Teammate Over Sextape
Boxer Adrien Broner Says F**k Jay Z, Rihanna And Her P***y After The Rapper Pimps Her Out Again (Video)
Rihanna Uses Chris Brown Domestic Violence Incident In New Interview For Publicity For Stalled Album 'Anti'
Rihanna Having Sex With Many Producers And The Latest Lashes Out At Her Online
Chris Brown Reveals The Song 'Sorry' Is Not About Rihanna But Karrueche Tran
Rihanna Does Not Show Up For Performance At The Brit Awards In London
Jay Z Is A Pimp (Rihanna And Rita Ora)