Senator Al Franken To Resign From Congress After Six Women Accuse Him Of Sexual Assault
December 8. 2017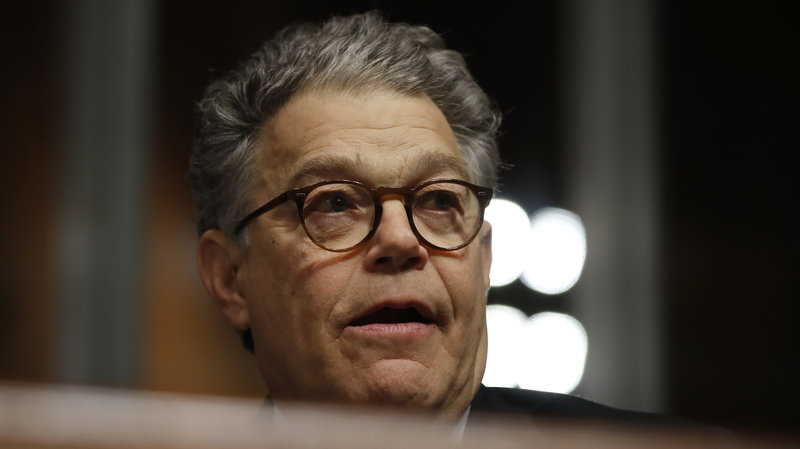 Al Franken
Kooky Hollywood actor turned senator, Al Franken, has announced his resignation from the U.S. Congress, after six women came forward stating he sexually assaulted them in separate incidents. Members of Congress, particularly his fellow Democrats, placed pressure on Franken to resign, due to the scandal his behavior has created. For weeks Franken resisted, but finally announced he will tender his resignation.
Franken did not deny all the allegations, stating he remembers the situations differently. However, even if he had denied it all, the victims' claims carry credibility. Franken remaining in Congress would have been a massive distraction and further damaged the legislature's credibility, which is already on shaky ground, as their approval ratings continue to hit all time lows.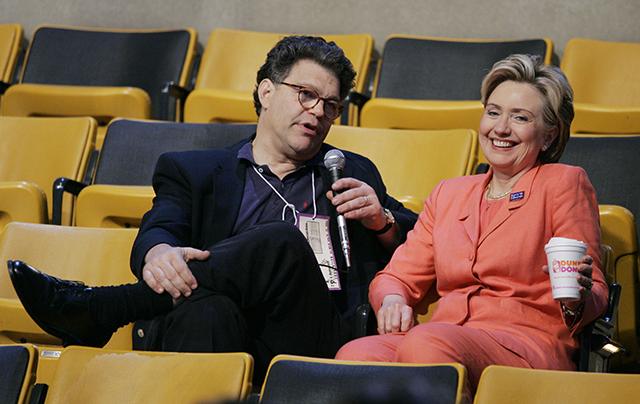 Al Franken and Hillary Clinton
9-years ago I indicated Franken is mentally ill and not suitable to serve in Congress (This Man Was Elected To Congress). I stated this fact again months ago before Franken's current sexual assault scandal erupted (Mentally Unfit Members Of Congress Should Not Be Serving In The Legislature).
Franken's Hollywood ties to Obama, Hillary Clinton and other high profile Democrats, enabled him to receive their backing and assistance, which resulted in him winning the local Minnesota election, where he was elected to the Senate. However, Franken, like his fellow Hollywood cohort, Harvey Weinstein, has disgraced himself.
STORY SOURCE
Sen. Al Franken to leave U.S. Senate, says he can no longer be effective
December 7, 2017 — 10:49pm WASHINGTON – Facing a barrage of sexual harassment complaints and calls to step down from friends and foes alike, Sen. Al Franken took to the floor of the U.S. Senate Thursday to announce he would resign — a swift and historic fall for an unlikely Minnesota politician who had become one of the Democratic Party's most recognizable leaders.
Franken was quick to explain that he was stepping down not because he thought he had done something wrong, but because he had determined that Minnesotans deserved a senator who wasn't distracted by mounting allegations and a looming Senate Ethics Committee investigation. "Minnesotans deserve a senator who can focus with all her energy on addressing the challenges they face every day," Franken said in a speech that lasted just over 10 minutes, as his wife and adult children looked down from the Senate gallery...
RELATED ARTICLES
Barack Obama, Michelle Obama And Hillary Clinton Slammed For Their 'No Comment' On Harvey Weinstein Finally Issues Statements
Two More Women Come Forward Stating Senator Al Franken Inappropriately Touched Them Bringing The Talley To Four
A Female Soldier Becomes The Fifth Woman To Accuse Senator Al Franken Of Sexual Assault
Hollywood Actor And U.S. Senator Al Franken Has Been Sexually Assaulting Women