Sony Sued By U.S. Government
December 10. 2008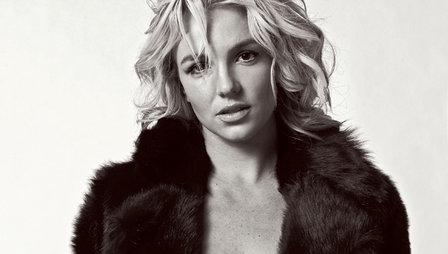 Sony artist Britney Spears
Sony Music Entertainment is having a rough week. Numerous executives were fired and 16,000 workers will be let go as well, as a cost cutting measure, due to declining sales and the devaluation of the U.S. dollar vs. the Japanese yen.
Today it was announced the U.S. government has sued them for, "Violating the online privacy of children." If you remember a couple years ago, many government agencies and privacy groups denounced Sony in a big scandal regarding their DRM software.
Said software was surreptitiously spying on consumers that purchased Sony music CDs, which unbeknownst to them had a Trojan that was reporting the contents of their computers and browsing habits back to Sony without permission. The Trojan started to malfunction and destroyed many computers, even infiltrated government networks. The legal fallout was not pretty.
I find it very troubling, that once again, Sony is embroiled in an Internet privacy scandal. It illustrates someone at the company is consistently engaging in breaking the law at the public's expense in the area of privacy rights and the Internet.
U.S. sues Sony Music over children's online privacy
NEW YORK (Reuters) - Sony BMG, which is changing its name to Sony Music Entertainment, was sued on Wednesday by the U.S. government, which accused the music company of violating federal rules aimed at protecting the online privacy of children.
The music company improperly accepted registrations on its music websites from users who were under 13, without obtaining consent from their parents, according to the lawsuit filed in U.S. District Court in Manhattan.
The civil suit, which seeks unspecified monetary penalties, said Sony Music was in violation of the Children's Online Privacy Protection Rule, which is enforced by the Federal Trade Commission. The case was brought by the U.S. Attorney's Office in Manhattan.
A Sony BMG executive told Reuters that the litigation is in the process of being resolved, with the company agreeing to pay a fine of $1 million, to put in place a screening process that complies with the FTC rules and hire a Web compliance officer to monitor the issue…
The lawsuit said Sony Music's notice of its information practices on its website did not clearly or accurately disclose how it collected and used the information.