Sprinter Asafa Powell Wants To Nancy Kerrigan Teammate Usain Bolt (Break His Legs)
April 11. 2013
Jamaican sprinter and gold medalist, the charming and charismatic Asafa Powell, did a funny television interview in Australia last week, where he jokingly stated he wants to break Usain Boltís legs, for taking his title of the fastest man in the world (get him Asafa - kidding). That's right, Asafa wants to Nancy Kerrigan his teammate Usain.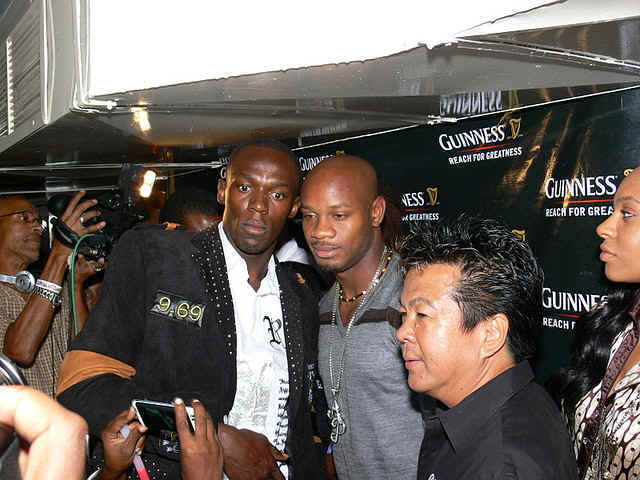 Usain to Asafa: You're kidding, right? Dude if you ever...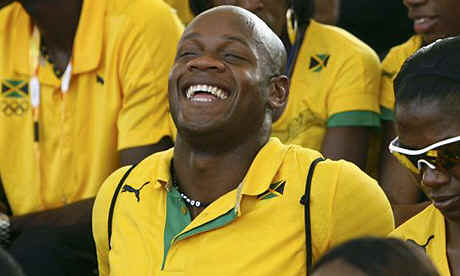 Asafa: he won't see it coming... *Dr. Evil laugh*
During the 1994 U.S. Figure Skating Championships, figure skater Tonya Harding hired someone to jump rival Nancy Kerrigan, hitting her leg with a crowbar with the intent of breaking it, so she could win the competition. However, the press, late night talk show hosts and comedians turned the whole thing into a big punch line. Everyone found it funny except, well, Nancy Kerrigan.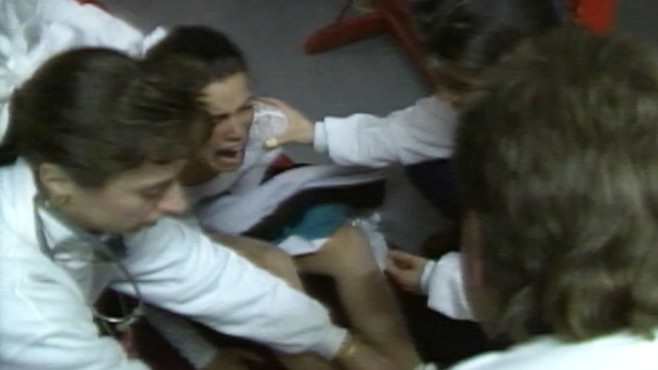 Nancy Kerrigan screaming "Why" like she got shot, after a man hired by rival tried to break her leg, but missed, only bruising it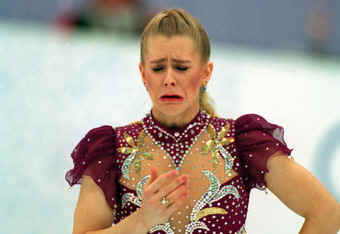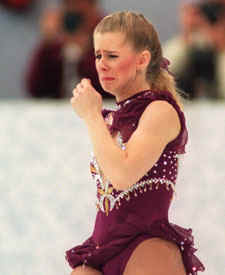 Tonya Harding crying when she lost anyway
But back to Asafa and Usain, the two national heroes are friends, who joke with each other online, so of course he was kidding. For example, when people on Twitter kept asking Asafa, Usain Bolt and compatriot Yohan Blake to make a remake of the hit film "Cool Runnings" Powell's response was funny.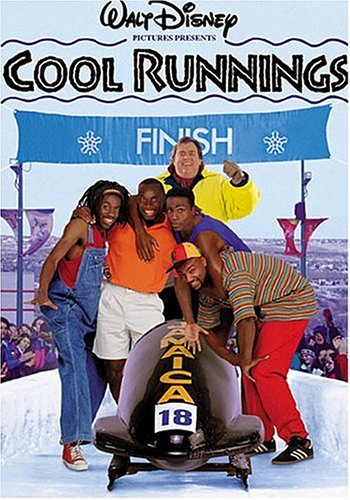 Cool Runnings
Asafa shut it down immediately, hilariously stating no, because by the time towering Bolt gets into the bobsled, no one else could fit in it (LOL). I can totally see Blake as "Sanka" from the original film. Yohan has that "long hair donít care" thing going on like the movie character. I would pay to see that movie. In closing, continued success to them all.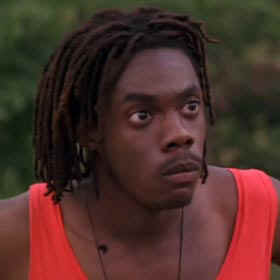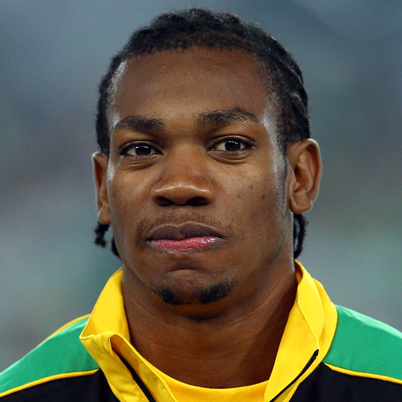 "Sanka" from "Cool Runnings" (left) and Yohan Blake (right)
Side Bar: during the interview posted above, the host said they asked his teammates what to ask him. The question they came up with? Ask him if he is the "pumpum king" which is Jamaican slang for "vagina king" as a lot of women like him and he has dated some of Jamaica's most beautiful women. Getting them to ask him that was dead wrong (LOL). Poor thing blushed and couldn't answer.
RELATED ARTICLE
Kevin Hart Won The MVP At The Celebrity All Star Basketball Game Which Featured Usain Bolt