Subway Restaurants Closing At An Alarming Rate Due To Jared Scandal
December 28. 2017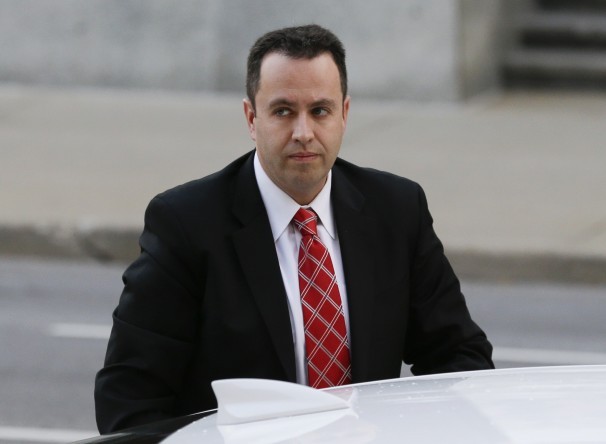 Jared Fogle
The Business Insider is reporting that the once successful Subway fast food restaurants in America is in significant decline. Many Subway restaurants have closed this year. Sales are down and it is largely due in part to the scandal concerning former spokesman, Jared Fogle, who was arrested on child porn and child molestation charges. Jared became the face of the brand after losing 120 pounds eating their sandwiches and walking.
Companies have to be careful regarding who they hire to represent their brands. For all the money Subway made from Jared fronting their brand, they are now losing significant sums due to his secret criminal misconduct, which could derail their entire company and send it into bankruptcy. They would have been better off had Jared never been their spokesman.
It is sometimes very difficult to know what a spokesperson is truly up to in their personal life. Proper and thorough evaluations must be conducted on a regular basis. Lawful, secret investigations may be necessary to ensure they are behaving in an appropriate manner that will not harm others or disgrace your brand.
STORY SOURCE
People are ditching Subway, and franchisees expect a wave of store closures — here's what went wrong
Dec. 22, 2017, 12:40 PM - Subway is in serious trouble. The world's largest restaurant chain is being left behind as consumers seek healthier, fresher food and as competitors offer them better options. Franchisees are protesting its promotions, and some are complaining about the quality of its products. The chain is also struggling with oversaturation and internal conflict, making a quick turnaround difficult and more store closures likely in 2018.
The sandwich chain's US store count has dropped by 909 this year, almost three times as many locations as the year before. Subway has 25,835 shops open and operating in the US, according to a representative, compared with 26,744 at the end of 2016. But this year could just be the tip of the iceberg for Subway's closures.
Business Insider spoke with three franchisees from different regions of the US about the state of the chain. They all say others are bracing themselves for more bad news and speculating on the state of the business. Citing internal conversations and national sales numbers, one estimated that up to one-third of Subway's locations were unprofitable.
Then there's Jared Fogle, the chain's former spokesman. Fogle is serving a nearly 16-year prison sentence after pleading guilty to paying for sex with minors and possessing child pornography. Subway cut ties with him in 2015 but has since failed to find a replacement with as much impact. The chain's attempts to turn around business after Fogle's guilty plea have, in some ways, complicated problems instead. Some franchisees have rebelled against the many deep discounts the chain has rolled out to boost traffic...
http://www.businessinsider.com
RELATED ARTICLES
Should Jared Fogle's Wife Get To Keep The $7,000,000 He Gave Her Or Should It Go To His Underage Victims He Sexually Abused And Violated
Former Subway Restaurant Spokesperson Jared Fogle Sentenced to 15-Years In Prison For Pedophilia
The FBI Raids The Home Of Subway Spokesman Jared For Having Child Porn