Teenage Girl Speaks Out About Being Punched And Tossed Off Public Bus By Driver
October 15. 2012
Update: It was previously reported in the mainstream that Lane was a teen. She is 25-years-old.
Warning: video contains violence and profanity
Shidea Lane, the woman who was on the receiving end of an uppercut punch by a bus driver in Ohio, spoke out about the incident that saw her physically beaten and tossed off a public bus in America. Lane got into an argument with the bus driver and some witnesses stated she hit him.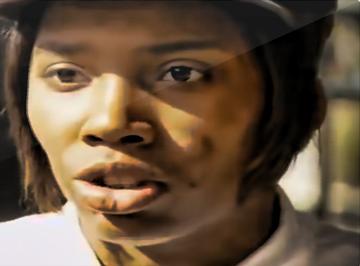 Shidea Lane
The alleged blow led to the elderly bus driver decking Lane and booting her from the bus. Lane refuses to comment on those claims and the bus driver has been removed from his post. Naturally, the bus company will end up on the receiving end of a lawsuit, over conduct precipitated by Lane and made much worse by the bus driver's violent actions. If it is proven Lane hit the driver first, he may sue or countersue her, claiming it was self-defense.
RELATED ARTICLE
Chris Brown And Drake Being Sued For Millions Due To Rihanna Fight She Instigated