The FBI Is Illegally And Inappropriately Spying At The 2012 Olympics
July 31. 2012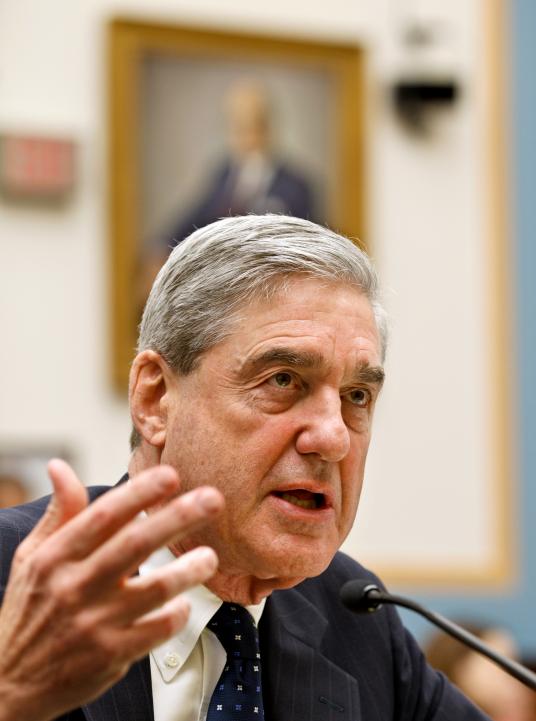 FBI Director Robert S. Mueller
I have it on very good authority from one of my very credible sources that has given me exclusives that turned out to be absolutely true, that the FBI has inappropriately been spying on a team at the 2012 Olympics in London, England.
I know which team the FBI is spying on, but I shall not give the name at this time, but will at a future date, after the Olympics are over. So many people, especially the host country, have gone to great lengths to make this Olympics great for everyone and it is enjoying the highest global ratings on record for the event. Yet the foul FBI is doing this in the background. They are out of line.
The FBI's conduct is inexcusable, despicable and evil. Their conduct is born out of an obsession they have developed with the nation in question. The team they are spying on have been favored to win certain events. There is no legitimate reason for the FBI to be spying on said team. My source stated the goal of the FBI's bad behavior is to "dig up some dirt" on the successful team and their nation, who has not done the agency or America any harm.
Talk about ill will. What is wrong with the FBI. Why have they brought this adversarial attitude to the Olympics. Congress should castrate FBI Director Robert S. Mueller for ordering this misconduct. The agents in question should also face Congress. The FBI's conduct in this matter is deplorable and spits in the face of sportsmanship, camaraderie and good will
RELATED ARTICLES
2012 Olympic Opening Ceremony In London Was Great
2012 Olympic Opening Ceremony In London Aims To Dazzle The World
London Missile Sites Approved By Judge For Olympic Protection
A New Way Of Looking At The British Missile Defense System For The Olympics