The Human Cost When The FBI Fails
October 17. 2008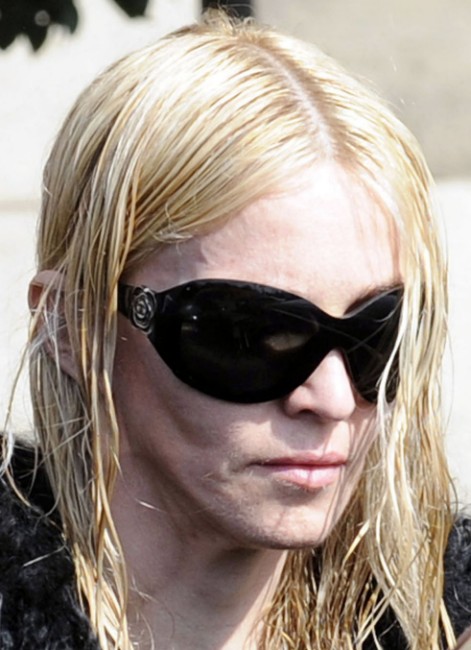 Madonna A/K/A Satan

There were no updates to the site for the past four days, because due to criminal harassment sponsored by Madonna in this case, that routinely triggered migraine headaches and chest pains I first complained of on the site several months ago, I voluntarily went to the hospital on Monday. The past few months produced more criminal, felonious harassment sponsored by Madonna, that included but was not limited to:

A man deliberately trying to run over me and my elderly mother with a van in a Walgreens parking lot, Anthony Pellicano style (her former private investigator) also known as attempted murder. People on Madonna's payroll stalking then harassing me and my family in a public restaurant. Emailed threats of violence and murder that came from those responsible for the maintenance and hosting of the Madonna.com website.

This past weekend one of Madonna's hackers at Digilink hacked into my business computer again, gaining unlawful access through the router/modem and deliberately and illegally placed a terrible code (script) on it that wiped out 1 year's worth of medical research files for one of my patents (I have backups on which I can rebuild the files and committed the more sensitive parts to memory). You lot are gonna see a lot of jail time over this one.

Warner Bros. making all sorts of harassing nuisance calls to my private unlisted number (yes, an internet phone trace revealed it was you).

Sony artists Britney Spears and Beyonce criminally stole more of my copyrights they illegally got from Madonna and Sony's lawyer, Robert Jacobs, which greatly upset me.

Britney Spears photo courtesy of the Daily Mail

These things, among others in the case, produced two massive headaches this Monday that I did not think was minor.

I was admitted to Jackson hospital in Miami. They ran all sorts of tests from CT scans to an MRI to an Angioplasty to an EKG to every blood and urine test available. I passed the tests with flying colors, as I am in good health, but they saw some stress induced trauma on one of the scans, the source of the massive headaches.

One of the doctors said in light of the trauma I sustained, which showed up on the scan, they're surprised I walked in there, as opposed to being carried in.

I knew I had sustained some stress related physical trauma from all the illegal abuse and criminal harassment leveled at me in the case by the lawbreaking defendants, that the FBI unconscionably allowed me to endure via their famed criminal negligence.

I told the admitting nurse the type of physical trauma I suspected was transpiring from the unprecedented levels of unjustifiable stress I was put under, so they decided to admit me and run the above mentioned physical tests. Turns out I was right.

After the tests, one of the doctors said, "It's impressive you had the presence of mind to come in here regarding this" and "You're pretty tough." It was only by the grace of God that I was okay and will recover. And to paraphrase from one of my favorite TV shows, it would take a lot more than Gollum's beastly twin Madonna to kill me.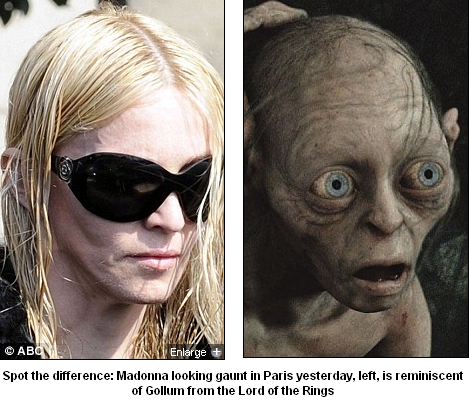 Courtesy of the Daily Mail

But back to the stress that caused this.

The fact of the matter is, the human body was not meant to go through the kind of criminal harassment I have been made to endure, because of the crimes chronic copyright thief Madonna has been commissioning that left a distinct, irrefutable legal trail that leads right back to her.

For months I knew the stress was causing damage, as I felt it, even wrote about it. Imagine that, I live 31 years, no diabetes, no hypertension, don't drink, never smoked, never tried drugs, never been hospitalized until now or sick beyond a cold, but due to a maniac pop star deciding she wants to steal my multi-billion dollar valued Copyrighted Catalog and act like a Mafioso thug in paying people to harass and try to kill me, emailing me death threats (IP addresses and header info), making threatening calls to my unlisted number and constantly commissioning hacks of my computers that destroyed valuable data, I have been made to go through this.

Someone devotes their life to God and authoring copyrights to uplift and entertain people and patents to make people's lives longer and healthier, and unprovoked Madonna and Hollywood via greed, covetousness, hatefulness and malice, inexplicably decide this is the type of person they should harass, hound and try to have murdered. And this is Hollywood. You're absolute animals. Depraved beasts with no redeeming qualities.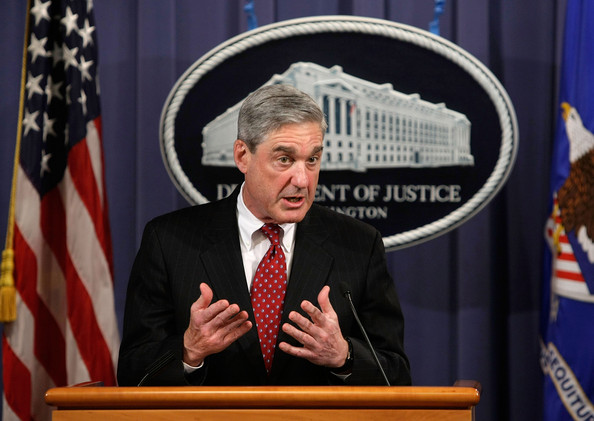 FBI Director Robert Mueller was at the center of the Patriot Act abuse story I broke first that was later affirmed. Mr. Mueller has far too many accounts at his disposal, that can't be justified by his salary. That was for my hospital visit, you federal wimp, that would not have happened had you done your job. There are goldfish with more backbone than you.
As for the FBI, is this your definition of law and order. Where's the "fidelity, bravery and integrity" in utilizing such vile criminal negligence that it consistently places victims of serious crime in perilous situations, some even being murdered. You know, like in the "Whitey Bulger" case where you allowed a known criminal to murder an innocent fisherman, resulting in a court this week ordering the FBI to pay $3.1 million dollars to the victim's family in a "wrongful death" lawsuit. You're a disgrace to this nation and everyone knows it.
STORY SOURCE
Court OKs $3.1M judgment for mom of Whitey Bulger victim
In a decision that may open the financial floodgates for the long-suffering loved ones of mobster James "Whitey" Bulger's victims, the U.S. Court of Appeals ruled yesterday an 80-year-old Quincy woman deserves the $3.1 million the feds were ordered to pay her in 2006. The news of the appellate decision in Boston came as Bulger's former girlfriend took the stand in disgraced ex-FBI agent John Connolly's murder trial in Miami.
"The stone walls of the government fortress have been breached and now justice can come spilling out," attorney Robert George, who represents the family of another Bulger victim with a wrongful-death suit against the FBI, said about the decision. Emily McIntyre's son John McIntrye, a fisherman who was a government informant, was tortured to death in 1984 by Bulger and his partner Stephen "The Rifleman" Flemmi after Boston FBI Agent John Connolly told them McIntyre was going to implicate them in an Irish Republican Army arms-smuggling ring...
The feds argued Connolly was a "rogue" they couldn't control, but appellate judges said his betrayal of the badge "was the kind of conduct Connolly, now 68, undertook on other occasions with seeming acquiescence from his superiors."