Usher's Wife Leaves
Blogger
Profane Message
October 27. 2009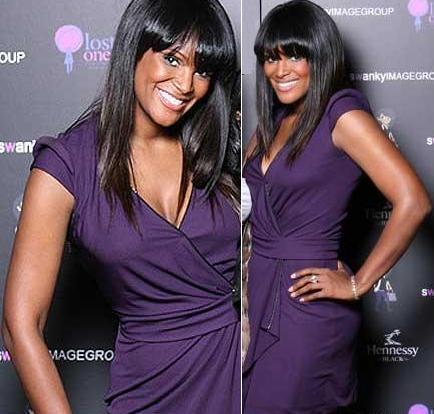 Tameka Foster (photo credit: Robert Ector)
Tameka Foster, the wife of Sony singer, Usher Raymond, allegedly left an expletive laden message for a Toronto blogger named Kemi, because she criticized her online. In the answering machine message, picked up by the blogger's 9-year-old son, woops, Foster told her the f-word, proclaiming she heard what she said about her. Well, narrow it down, then.
The blogger is claiming complete ignorance as to what Foster is referring to, stating she gave her positive coverage in the past. While, I've never dealt with Foster, I've had a few, not many incidents, of people emailing the sites, asking me to remove items I've written. But, in general, most people know better than that.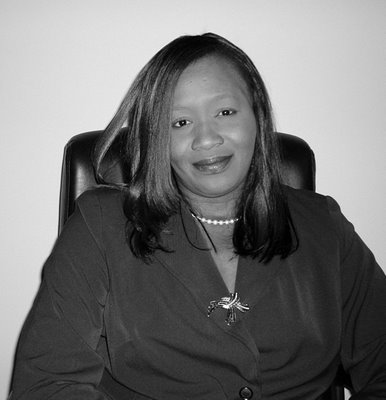 Kemi
However, Madonna's psycho staff miscalculated a few times and end up in the recycle bin. A Miami judge that violated my rights, prompting me to write about him, made that mistake in emailing me and angering me, which prompted another article. An FBI spokeswoman made that mistake as well, which infuriated me and ended up in a lawsuit against them.
A veteran publicist made that error, but I had some sympathy for her plight, even though I declined to remove said item. Then, there was an email from a CIA employee, which I basically glared at. He thinks the site is too one-sided where they are concerned - yea, but that was the point.
But back to my point. As a general rule, most bloggers that have been writing for years, have done thousands of articles about a variety of topics and people and will draw a blank if you refer to an unspecific item. Running a site can be time consuming and at the end of the day, no blogger wants an email or phone call like the one Tameka just pulled off. Actually, that's the best way to provoke a blogger and draw bad publicity. And once again, not all publicity is good publicity.
Side Bar: is it just me or did Tameka get her nose done. Ah, the pressures of marrying a younger man. You start getting plastic surgery done on everything. It's a wonder Demi Moore didn't get plastic surgery done on her eyelashes. After all, she got everything else done.