What Does It Mean That The FBI Investigated Issues At Penn State, Joe Paterno And His Staff Yet Missed The Rampant Child Molestation Problem
How Much Did The FBI Know And When (Rhetorical)
November 7. 2012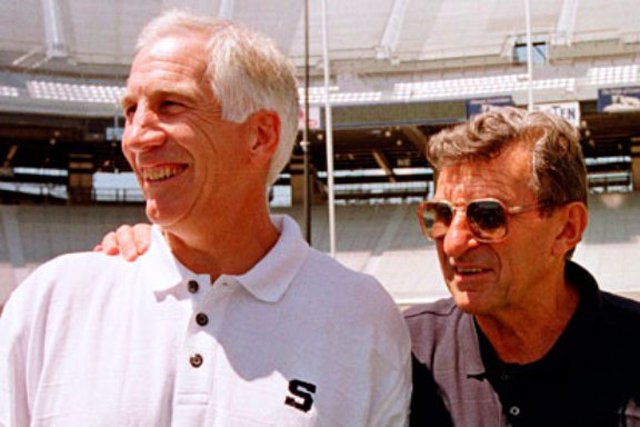 Jerry Sandusky and Joe Paterno
The FBI finally released files on former Penn State coach, Joe Paterno this summer, which revealed the "law enforcement" agency had investigated matters at Penn State university, involving coach Joe Paterno and his staff, which included pedophile and child molester, Jerry Sandusky, yet unbelievably found not a trace of what was transpiring, via child molestation by the latter.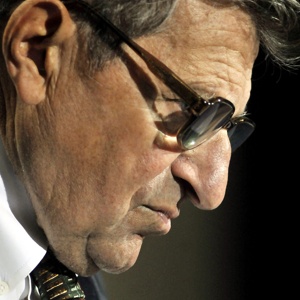 Joe Paterno
I find it hard to believe the FBI didn't find out anything regarding the crimes being committed all that time, as they like to delve into people's lives in insidious ways, which have been condemned by privacy advocates, select politicians in Congress and judges. Well, unless you're famous and have done the unthinkable, then the cover-up kings at the FBI will criminally assist you in evading prosecution and justice. The FBI needs to be closed, as there are infinitely worse scandal coming concerning them, regarding crimes against humanity that resulted in many preventable deaths.
STORY SOURCE
Joe Paterno FBI File Reveals Letters, Threats, No Mention Of Jerry Sandusky
08/29/12 07:28 PM ET - PHILADELPHIA -- The FBI kept a thick file on Penn State football coach Joe Paterno, but it mostly involves threatening letters sent to him and his staff years ago, and there's no mention of his former assistant Jerry Sandusky, who was convicted this year of molesting boys...
RELATED ARTICLE
Penn State Slammed In Official Report For Covering Up Jerry Sandusky's Child Molestation Crimes For Years