Woman Alleging Justin Bieber Impregnated Her Begins Crying When Hearing He's Denying
Bieber's Denials Break Her
November 8. 2011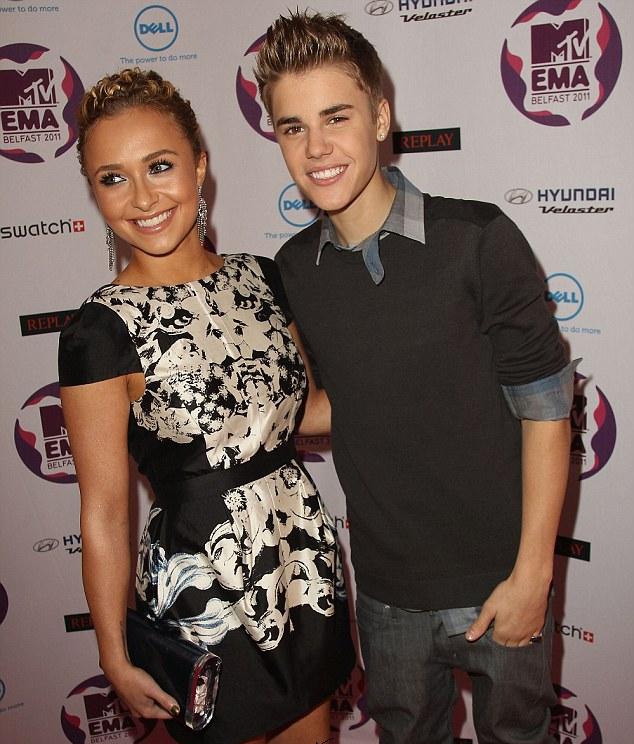 Justin Bieber and Hayden Pantytear at MTV's EMAs (at least, I think that's her name)
Mariah Yeater, 20, did a television interview recently, regarding her allegations that underage pop star, Justin Bieber, 17, impregnated her backstage at a concert in a bathroom of the Staples Center in Los Angeles, California. How seedy.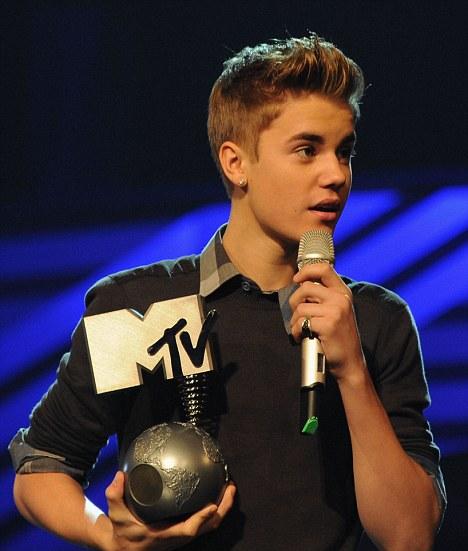 Justin Bieber: you know I don't know her, right! stranger danger! stranger danger! mommy help me...
When the interviewer informed her that Bieber has denied her claims, with his family and friends also refuting it, as they were with him the entire time on the night in question, Yeater began to tear up and look away from the camera. The Judiciary Report is having a difficult time believing her claims as well and this was before word surfaced that she had accused two other men of being the father of her 4-month child Tristyn.
She needs to remember that Bieber is a minor and if it is proven she has lied, there will be legal and social consequences for putting an underage youth through such an embarrassing and traumatic ordeal. I would be genuinely surprised if it is Bieberís baby, as the scenario regarding how it allegedly unfolded coupled with her past history, damage her credibility. Thatís not to say Bieber isnít having sex, because he is sleeping with Gomez.
As stated previously, this case of course reminds the Judiciary Report of Michael Jackson and a woman named "Billie Jean" who claimed he had fathered her child. I sometimes wonder why Jackson gave a mentally ill woman the attention of naming a song after her, as it may have encouraged her insanity, as seen with a number of stalkers when you pay them any mind in their wrongdoing.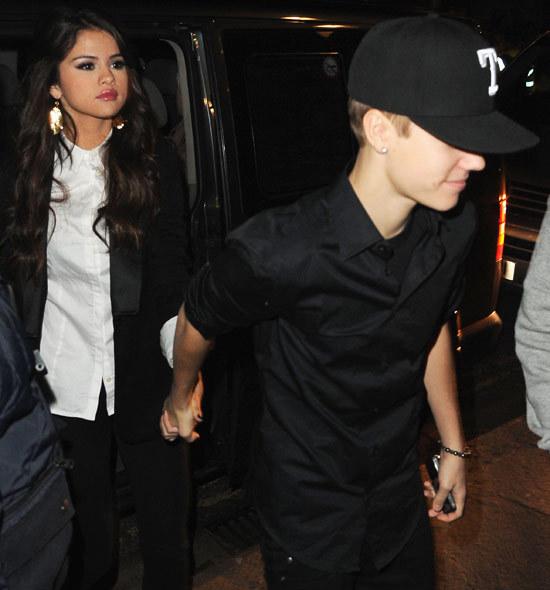 Justin Bieber and girlfriend Selena Gomez, who is embarrassed by the pregnancy allegations
Another interesting point is when Jackson died, a dozen people came forward claiming they were his love child and one of them even looked older than Michael (*raised brows*). This was based on crazy stuff their mothers told them, while others were clearly mentally ill.
(*Suppressing laughter*) You know, itís bad enough for some black men having to claim the children they actually did father, but the ones they did not, thatís just not going to happen (that was a joke with some truth to it).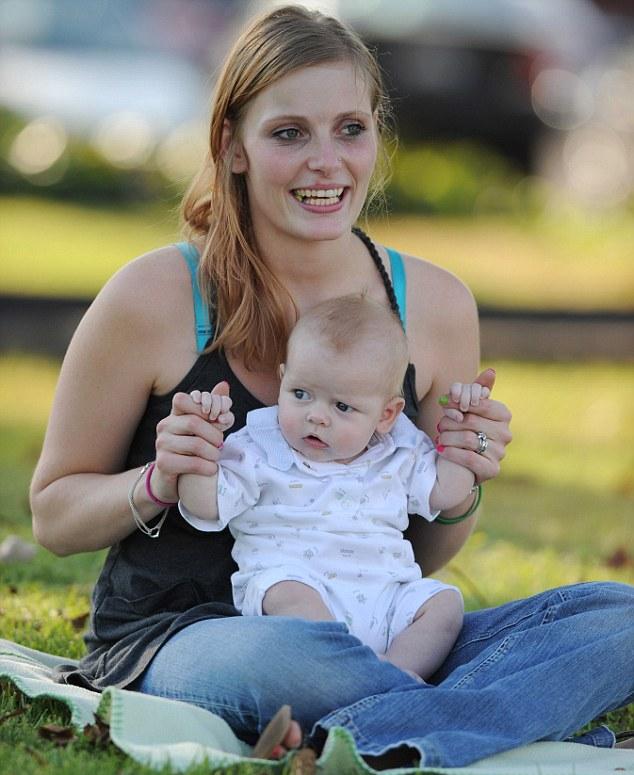 Mariah Yeater and son Trystin (Photo Credit: Erotome)
Then thereís the case of the young woman who started a massive press controversy claiming Bill Cosby is her dad. The matter went all the way to court and paternity tests proved Cosby was not her dad, leaving her in tears.
There are cases where celebrities have affairs or one night stands with fans or worse groupies and the fruits of that become a positive paternity test. Tennis star Boris Becker impregnated a waitress he just met in a broom closet. Subsequent paternity tests proved the child is his (not to mention she looks just like him). There are many other such cases (well, sans the broom closet).
However, Yeater has not convinced me in any measure that Bieber is the father of her child and the baby looks like her, not the young singer she is claiming an affair with. The photos she sold to the press reveal this fact.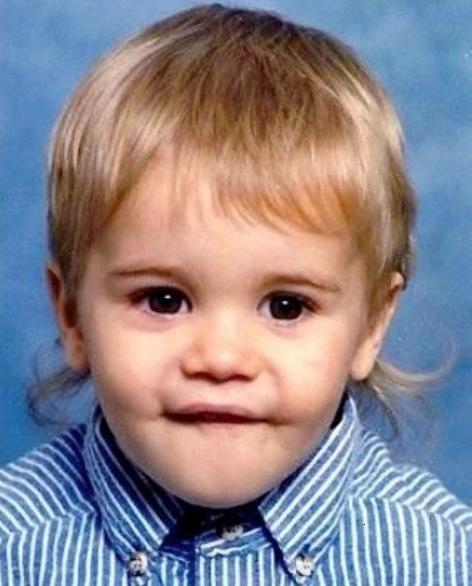 Bieber as a baby
Bieber's nose, eyes and mouth in his baby picture are different from little Tristyn, pictured above. I see little Bieber had a baby mullet (LOL). Then again, I can't talk. When I was that age, my mom combed my hair out into a curly fro, took some of the hair at the top of my head and put a satin ribbon/bow on it. I looked like a Christmas present. Every time I see that picture I cringe and ask her, "Why didn't you learn to comb hair? Couldn't you have braided it or something!"
RELATED ARTICLES
New Photos Released Of The Woman Justin Bieber Allegedly Impregnated Make Her Look Mentally Unwell
Justin Bieber Sued For Paternity And Child Support Over Alleged Back Stage Sexual Encounter
Lawyers For The Woman Accusing Justin Bieber Of Impregnating Her Backstage Insist They Have 'Credible Evidence'
What Did Justin Bieber Say When He Heard He Impregnated A Fan Backstage At A Concert?