Are Things Getting Serious Between Ashton Kutcher And Former Co-Star Mila Kunis
April 26. 2012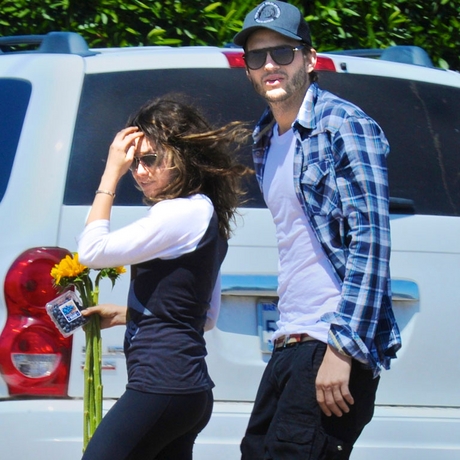 Mila Kunis and Ashton Kutcher
After his fling with fake singer, Rihanna, 24, actor Ashton Kutcher, 34 has been spotted out again with former "That 70's Show" actress, Mila Kunis, 28. The two spent the weekend at a retreat in Santa Barbara, California. The pretty brunette has been squiring Kutcher all over California for the past week.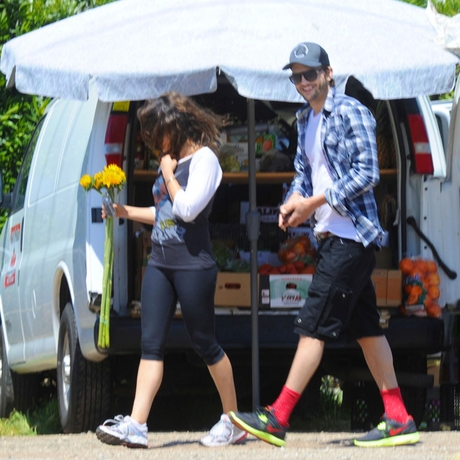 This is certain to anger wife, Demi Moore, 49, who is still hung up on him in their bitter divorce. Kutcher has been seen with a number of women since leaving Moore, but Kunis is one he has known for 15-years and worked with every week during the taping of their former sitcom.
RELATED ARTICLES
Ashton Kutcher Is Dating Another Woman Nearly Half His Wife's Age - Mila Kunis
Ashton Kutcher Is Rubbing His Newly Found Freedom In Demi Moore's Face Having Sex With Many Women
Rihanna Had Sex With Ashton Kutcher And Was Spotted At His House Late Last Night
Ashton Kutcher Has Been Spotted Canoodling With Another Woman
Ashton Kutcher Leaves Party With Three Women To Have An Orgy (Video)
Demi Moore Humiliated By How Ashton Kutcher Cheated And Moved On So Quickly
Ashton Kutcher's Mistress Sara Leal: Sexual Affair Cost Me My Apartment And Job
Ashton Kutcher Flirting With Women Everywhere While Demi Moore Remains Distressed
Rihanna Uses Mean Racial Slur In Reference To Chris Brown's Girlfriend Karrueche Tran (Photo)
Malawi To Pop Star Madonna Who Stole Financial Donations From Them: You Stink!
Madonna's Kabbalah Center Sends Racist Expletive Filled Email With The N-Word And Death Threats
Madonna's Connection To Phone Hacking And Wiretapping Scandal