Madonna's Connection To Phone Hacking And Wiretapping Scandal
April 11. 2011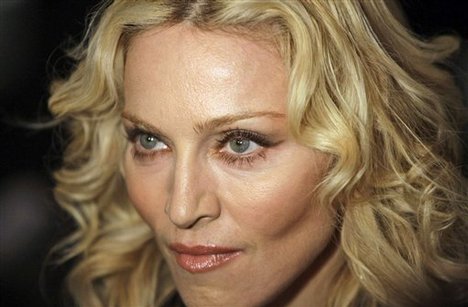 Madonna
Madonna and her ex-husband, Guy Ritchie have been connected to the phone hacking and wiretapping scandal in Britain from day one, but due to bribery, this important fact was played down. Madonna routinely pays for articles to be published in the press worldwide, especially America and Britain.
In the 1980s, Madonna was one of the first clients of now incarcerated private investigator, Anthony Pellicano, who was convicted in America in 2008, of illegal wiretapping, hacking, identify theft, racketeering and harassment, done on behalf of Hollywood stars that paid him $100,000 for his services.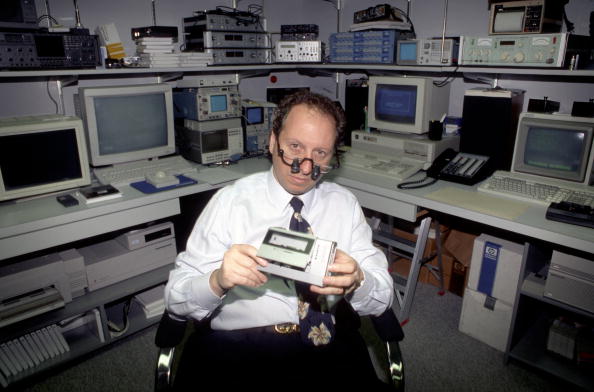 Anthony Pellicano in his West Hollywood office with surveillance and hacking equipment
Pellicano, a member of the mafia, worked for the National Enquirer tabloid in America during the 1980s, where he pioneered the very same criminal tactics of phone wiretapping, hacking and audio bugging, which have surfaced in the British Press in the past six years, culminating in the reboot of the News International scandal.
Once the check cleared and the illegal spying and harassment campaigns began, Pellicano would send numerous Hollywood stars illegal wiretap transcripts of phone calls, the contents of hacked computers, round the clock surveillance photos and activity summaries of their chosen targets (down to what they bought in the supermarket).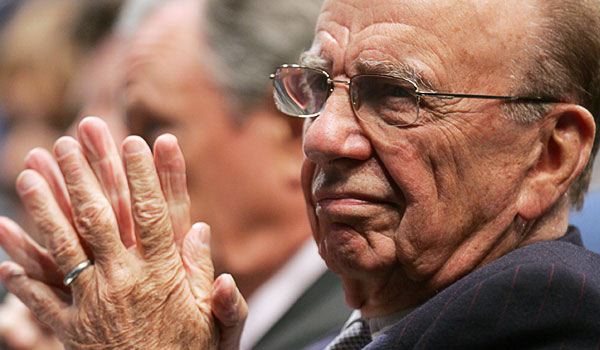 Rupert Murdoch
Pellicano employed illegal wiretaps, GPS trackers for phones and cars, computer hackers and thugs with cameras, to follow victims around 24 hours a day, with the full knowledge of the celebrities that hired him. Excerpted items from the illegal surveillance were then published in the press in a slightly vague manner to inflict distress and psychological abuse on the targets of the illegal surveillance.
For the past decade, on a weekly basis, Madonna has planted deceitful, untruthful stories in the British Press for publicity, most of which came from illegally placed wiretaps and hacks. She has a number of journalists and bloggers on her payroll, who print any stupidity she tells them to. It is through Madonna's criminal misconduct in this realm that the British Press learned and began to employ these criminal tactics of phone hacking to gain scoops and exclusives.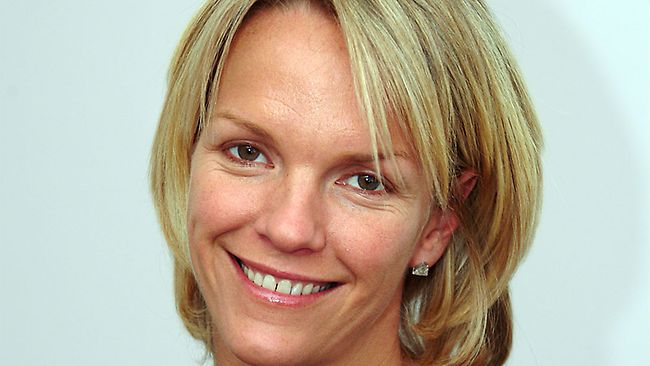 Rupert Murdoch's mentally ill daughter, Elisabeth Murdoch
Some of the victims in the current News International scandal are baffled as to how the publications involved, knew their whereabouts, private appointments, personal family developments and sexual relationships on a regular basis.
However, as criminal court cases have illustrated, it is not difficult for a private investigator, some of whom illegally employ hackers, to break into mobile phones and use the GPS tracking available on said units, to know where a target is at all times and what they are up to. As mentioned here, roving bugs are also employed.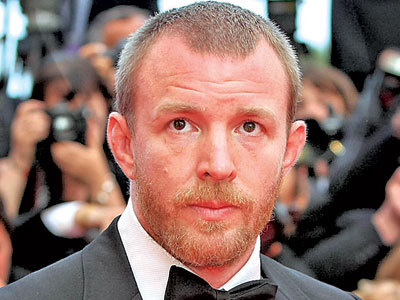 Guy Ritchie regularly visits the home of Sarah Murdoch in London
Madonna also befriended Rupert Murdoch's daughter, Elisabeth Murdoch, whilst living in London. Rupert Murdoch owns News International, which is at the heart of the current phone hacking scandal in Britain. It has been heavily featured in the British press that Madonna regularly invited the Murdoch spawn over for dinner.
Madonna also got Elisabeth Murdoch involved in her greedy cult Kabbalah, who are under criminal investigation in America. Elisabeth Murdoch oversees an entertainment company called Shine that has outright broken the law in several nations in conjunction with Madonna and her ex-husband, Guy Ritchie.
RELATED ARTICLES
Rupert Murdoch Finally Admits His Company's Phone Hacking And Wiretapping Crimes
Phone Hacking And Wiretapping Scandal Runs Way Deeper Than They Are Admitting
Newsweek Outs Madonna As The Criminal Behind Kabbalah
Madonna Fraudulent Charity For Africa Squanders Millions On Big Salaries & Luxury Items For Greedy Kabbalah Members
Report: Kabbalah Cult Under Grand Jury Investigation
Madonna.com Hackers Hacked Into Google Adsense Wiping Out Thousands Of Dollars In Ad Revenues
Madonna's Entire Career Has Been Based On Stealing Others Copyrights
STORY SOURCE
A merry Madonna Christmas - macrobiotic lunch, no TV and slim pickings under the tree
Last updated at 22:14 14 December 2007
- There's no reason to believe that she won't sneak in a workout on Christmas Day. It's not what most of us are looking forward to, but a friend who visited their home for a Kabbalah meeting recently said that the family seem to lead a very unconventional, if luxurious, home life.

Among their circle are the very rich and very well-connected, like the 7th Earl of Cawdor (a Scottish noble married to a former fashion editor for Vogue), Elisabeth Murdoch (media tycoon Rupert's daughter), PR boss Matthew Freud and restaurant owner Piers Adam.

The friend said: "They entertain very beautifully, but it is not what you would call conventional. "A housekeeper will set out a great big table covered in stuff, all macrobiotic, which no one dares eat unless Madonna tucks in....

New loves for Madge, Ritchie?

Tue, Apr 12, 2011 - London – Madonna and Guy Ritchie have apparently moved on after settling their divorce last month. Film-maker Ritchie, 40, and millionaire heiress Jemima Khan, 33, attended a London dinner party at the home of Elisabeth Murdoch, daughter of media baron Rupert Murdoch, two weeks ago, reported The Daily Telegraph. She and her husband Matthew Freud, who owns a public relations firm, hosted the bash.