Beyonce's Baby Bump Suspiciously Shifts, Folds, Bends And Creases During Television Interview
Baby Got Back Bump?
October 11. 2011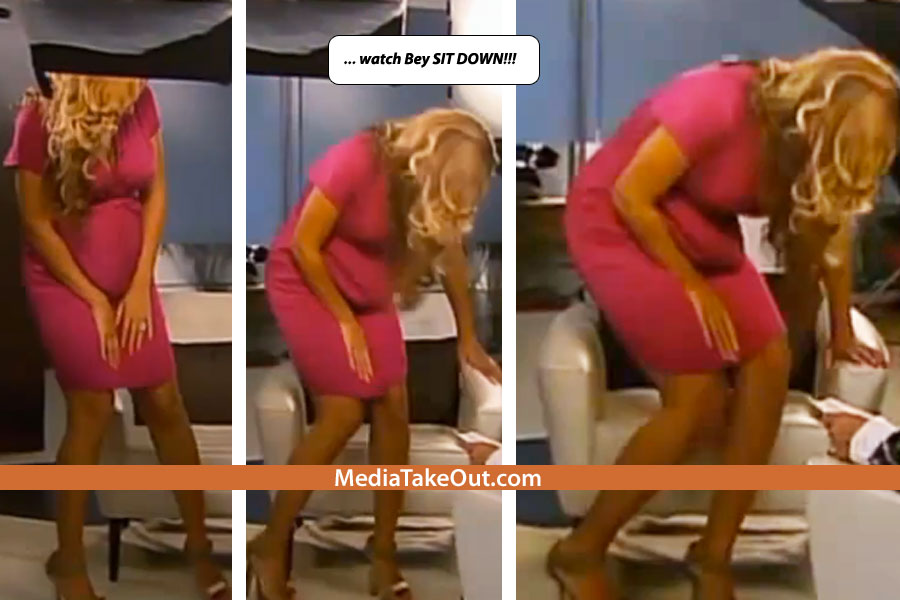 Beyonce Knowles
The talk of the black blogosphere is singer Beyonce Knowles' baby bump that increases and decreases in size. The singer did an interview recently in which the baby bump shifted, folded and began displaying a massive crease on the right side. It did not look natural at all, which does not help claims by mainstream outlets that she is faking a pregnancy.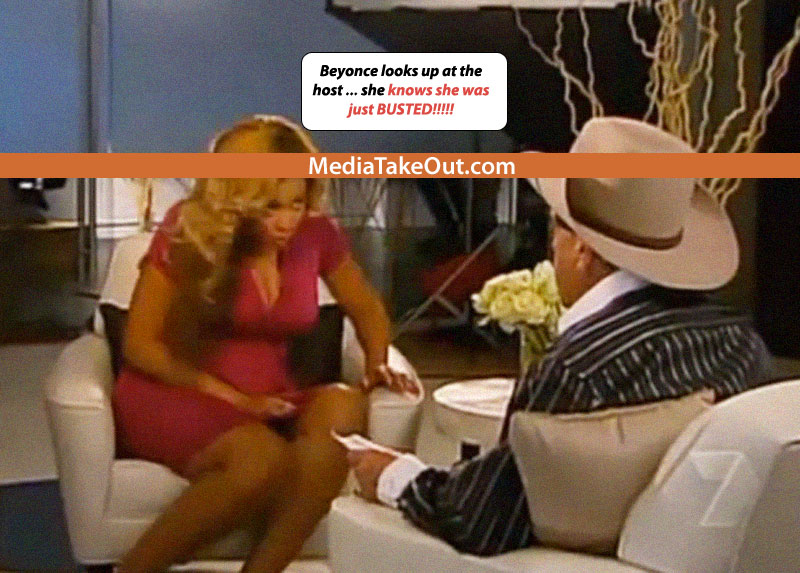 The latest interview has led many to speculate once again that she is pretending to be pregnant for publicity and will adopt a baby in February 2012, her alleged due date, passing it off as her own. It does not look good that Knowles' baby bump appears faker than her weaves and if she truly is faking her pregnancy as blogs allege, that would denote serious mental illness, as many in the industry have stated regarding her for some time.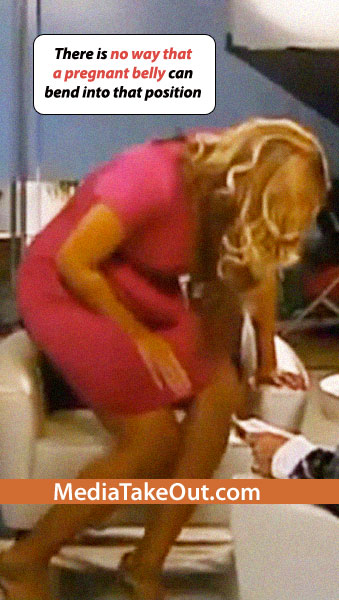 RELATED ARTICLES
Reeling From The Failure Of Her Current CD Beyonce Is Ill-Advisedly Rushing Back Into The Studio And While Pregnant
Beyonce Steals Again But This Time From Sam Cooke, En Vogue & A European Artist
The FBI Corruptly Granted "Sovereign Immunity" In The Aisha v. FBI Case
Jealous Jay-Z Acts Like Rihanna Is His Wife While Beyonce Sufferers Fake Pregnancy Rumors
Report: Jay-Z's Sex Partner Rihanna Wants To Fire Him As Her Manager
One Of Jay-Z's Sex Partners Insults His Wife Beyonce On Twitter
Is Jay-Z Cheating On Beyonce Again
Beyonce's Dad Sues For Being Fired Over Stealing From Her
Beyonce Knowles Settles Copyright Infringement Case
Producer: Beyonce Stole Credit For Bootylicious
Beyonce Keeps Stealing From The Braxton Family
Sony Music Making Excuses For Beyonce's Album Flopping