Chris Brown Australia And New Zealand Tour Cancelled As Government Denies His Visa Declination Appeal
December 1. 2015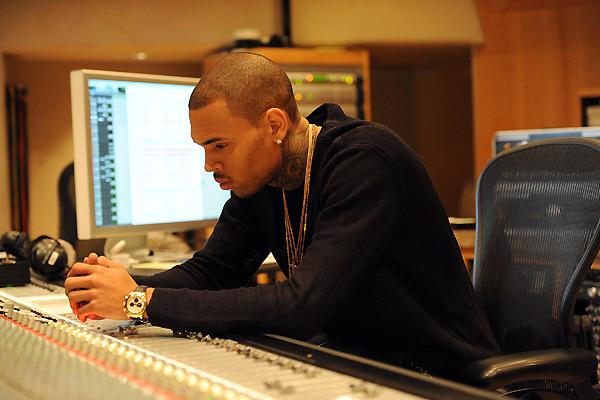 Chris Brown
The Ticketek Australia website today announced that singer Chris Brown's planned concert tour of Australia and New Zealand that was scheduled to take place December 2015 has been cancelled. Brown will lose millions of dollars from the cancellations (tour tickets and merchandising), paid appearances and music sales it would generate.
Brown's initial visa application was denied in September 2015. He was given the option of an appeal that had to be lodged within 28-days from the date of declination (Chris Brown Advertises Tickets On Sale To Australia And New Zealand Tour Despite Visa Ban). However, Brown's appeal has been denied. He and his promoter lost money by putting the shows in New Zealand and Australia on sale and booking venues with associated costs.
Previously, the Judiciary Report wrote it is not a good idea booking concerts and paid appearances in foreign nations without the necessary visas. Promoters cannot assume a nation will let them and or their artist enter each respective nation. This rule is even more relevant when the artist has a criminal record. Major world governments generally do not allow people with felony convictions into their nations (with the exception of select nations). Drug offenses are particularly frowned upon by government visa offices.
STORY SOURCE
Ticketek Australia
6 hrs · UPDATE: Chris Brown: December Shows Cancelled. Statement from Chris Brown's Promoter: Chris Brown's December 2015 tour in both Australia and New Zealand will not take place...
Chris Brown's Australian Tour Has Been Canceled
1 hour ago - Chris Brown's planned tour of Australia and New Zealand, originally scheduled for later this month, has been canceled. Billboard reports that a tour promoter confirmed the news today, announcing canceled dates in Melbourne, Sydney, Perth, and Brisbane. The news follows reports in September that the Australian government denied Brown's visa application due to "character grounds," an apparent reference to his history of domestic violence. (Australia also kept Floyd Mayweather out of the country earlier this year for the same reason.)
The tour cancelation announcement noticeably didn't cite the rejected visa application and promised to double down on rescheduled performance dates. "Mr Brown and the promoters both remain positive that the tour will take place in the near future," a statement from the promoter said. "Mr Brown wishes to express his deepest gratitude to the fans for their support and looks forward to a successful tour in the near future."
RELATED ARTICLES
Chris Brown Barred From Entering New Zealand Leading To Cancellation Of Tour Date
Chris Brown Concerts Cancelled After He Is Denied Entry Into Canada As A Convicted Felon
Chris Brown In Financial Dispute With Gay Concert Promoter Who Is Threatening To Sue Him
Chris Brown Advertises Tickets On Sale To Australia And New Zealand Tour Despite Visa Ban
Floyd Mayweather Denied Visa To Australia Due To Criminal Domestic Violence Jail Record
Chris Brown Released From The Philippines After Detention Due To His Manager Committing Financial Fraud
Chris Brown To Be Barred From Entering Australia As His Criminal Record Continues To Cost Him Tens Of Millions Of Dollars
Conflicting Reports Released Regarding Whether Chris Brown Has Been Released From The Philippines Or Continues To Be Detained For Financial Fraud By His Management (Video)