Chris Brown Must Make More Changes To His Life Lest Certain Things Destroy Him
October 15. 2015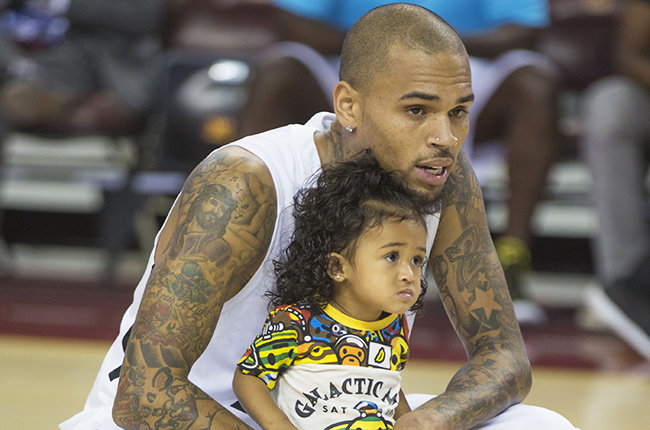 Chris Brown and Royalty
Since finding out he is dad to 1-year-old girl Royalty, singer Chris Brown, has made an effort to clean up his life. While that is commendable, he must do more, meaning clean up his life 100 percent. That means no more groupies and random women he picks up at clubs or off the street, sleeping on his sofa (it's not safe letting them in one's house and falling asleep in their presence). That means no more drug dealers visiting him with weed (marijuana). That means no more gang bangers visiting him, as the meetings are never casual, with them proposing things that will only serve to get Brown into trouble. That means having his mom around more.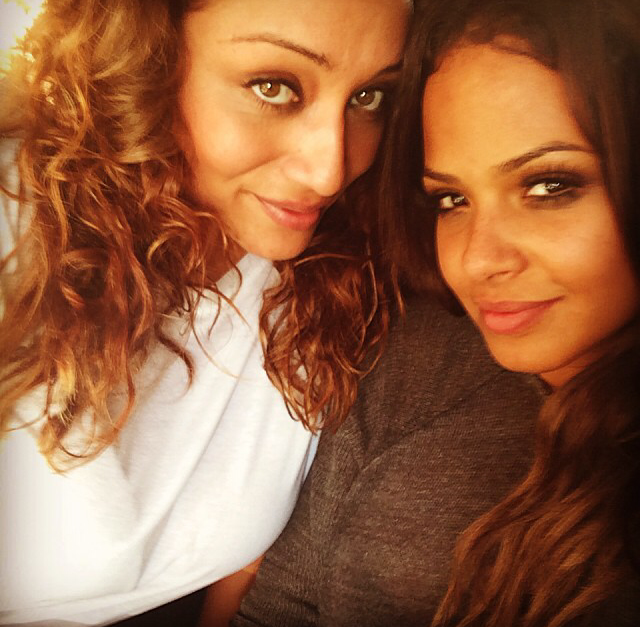 Nia Guzman (left) and singer Christina Milian (right). Milian is the close friend of Brown's ex-girlfriend, Karrueche Tran. The photo was taken before Guzman got pregnant with Brown's baby. Guzman was also in Karrueche's circle of friends.
Royalty's mother, Nia Guzman, also needs to do her part in not badmouthing Brown around the baby, as kids pick up things and can sense positive and negative connotations and expressions. The child's environment should be a happy one. Create and promote positive experiences and feelings to make her childhood a happy one. At the end of the day, Royalty didn't ask for the negative situation between her parents. However, she is an innocent little girl and she deserves a happy, loving environment, free from bickering, badmouthing, bad words and negative feelings.
RELATED ARTICLES
The Kardashians Slap Amber Rose And Black Chyna With Cease And Desist Order Over New MTV Reality Show
Aunt Viv From 'Fresh Prince Of Bel Air' Slams Kenya Moore For Not Paying Her For New Sitcom Pilot Prompting Threats Of A Lawsuit From The Reality Star
Khloe Kardashian Says When She Was A Minor She Had Underage Sex With A Guy In His Twenties And Approves Of Sister Kylie Jenner Doing The Same
Kylie Jenner Inappropriately Touches Her Sisterís Private Parts On Video
Kim Kardashian Dying North West's Hair Already Which Is Not Safe
Kanye West Is Running For President But There's Just One Problem