Chris Brown's New Album 'Heartbreak On A Full Moon' Flops With Weak Opening Sales
November 3. 2017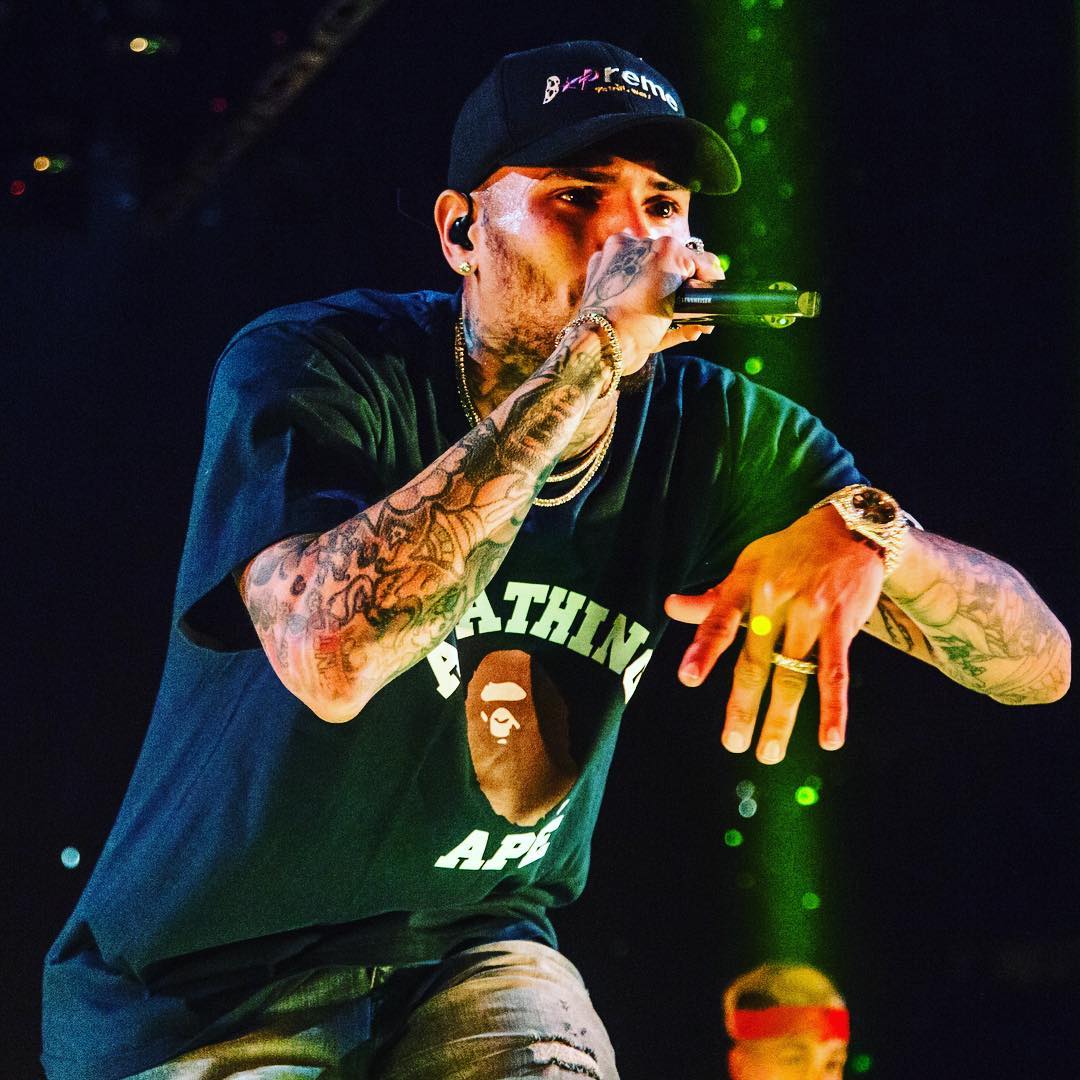 Chris Brown
Chris Brown's new 45-song album "Heartbreak On A Full Moon" has flopped. Based on what is written on the Hits Daily Double website, the first 3-days of sales and streams amounts to 25,000 copies, which is well below Brown's average. It was also released on a Tuesday, creating additional problems in that only 3-days of sales will be counted. The album is set to debut at number three on the Billboard charts. The album was not promoted properly and suffered from many botched and scrapped released dates. Brown is hoping sales will pick up once it is released in CD format today.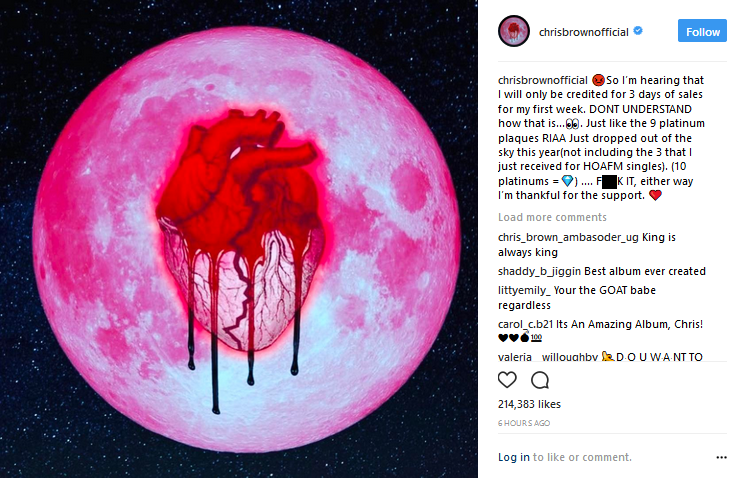 Chris Brown took to Instagram to angrily post about his lackluster album sales
There are other problems contributing to Brown's sales slide. Brown's ex-girlfriend, Karrueche Tran, obtained a restraining order against him this year, alleging domestic violence and threats of violence (including death threats against Tran and her family and best friend). The incident caused Brown to lose fans. It did not help his already troubled image from the Rihanna domestic violence case, where he pled guilty to beating up the singer he dated. She angrily hit and spit on Brown over a text message from a woman in the industry he was having sex with in relation to his career, much like Rihanna having sex with Jay Z and a host of others for career advancement.
RELATED ARTICLES
Chris Brown And Lil Wayne's Drug Dealer Sentenced To 30-Years In Prison