Does Charlie Sheen Have A Case Against CBS And Warner Bros.
March 5. 2011
Charlie Sheen, his two prostitutes girlfriends, Bree Olsen and Natalie Kenly, along with his children, Bob and Max Sheen.
Hollywood actor, Charlie Sheen, who has been in the news more than the President of the United States, continues to treat the world to a sad and strange meltdown that is every publicists' worst nightmare. This is the kind of stuff that gives publicists bad dreams, where they wake up screaming with night sweats. Then, they cry when they realize it is not a bad dream, because it actually happened (for further reference see Lindsay Lohan's publicist).
For months, Sheen had one drug, alcohol and porn bender after another. Then, Sheen had a meltdown, insulted everyone, down to Thomas Jefferson and got fired from his job as star of the hit sitcom "Two And A Half Men."
Sheen's next plan of action was to announce litigation against CBS and Warner Bros., over lost income for the remaining 8 episodes of his show that were not filmed. "Two And A Half Men" has been cancelled indefinitely. However, Sheen stated he will be back on the program.
Sheen may have a case in court, provided the studios did not have a morality clause attached to his contract, requiring he conduct himself in a dignified and moral manner. Other clauses could be present that grant the right to terminate a contract. This could come into play.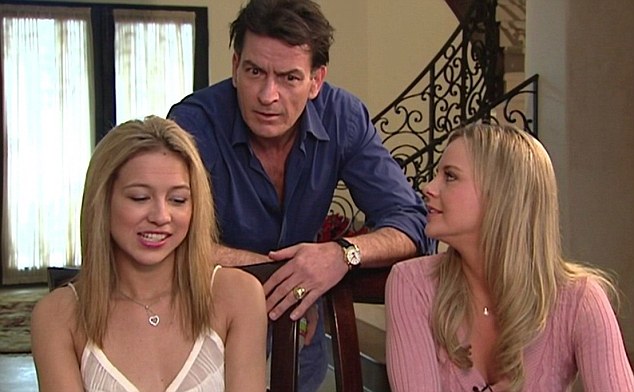 In an ill-advised move, Sheen went on a media tour, blitzing America and the world with a series of strange interviews. My mother took one look at him on television and stunned stated, he'd aged one year in a day. Sheen has been looking worse for wear this week. He is not sleeping, is stressed out and not sober.
As was to be expected, some interviewers took advantage of Sheen in his fragile state and got some really crazy quotes out of him. If I had my own show I would never do that (*cough* I so would). If the interview was with a celebrity that went bonkers, who I felt compassion for, I would be gentle.
However, if it were a crazy celebrity that was known for being unkind to others in unprovoked acts, before the star got out there for the interview, I'd tell the live audience to agree with whatever I said. Then, when the celebrity sat down for the interview, I'd mess with their head.
I'd say something like, "Wow, did you see that Dragon trying to eat that unicorn over there" - the crowd would nod in agreement like they saw it as well and the mean celebrity would have a breakdown, coupled with a "Tom Cruise jumping on the couch" moment. Ratings bonanza! Ok, so I wouldn't do that - but admit it, that would be funny.
RELATED ARTICLES
Charlie Sheen's Disturbed Demeanor
Charlie Sheen Interviews Betraying His Mental Illness As Drug Test Comes Back Clean