Evelyn Lozada Looking For Her Next Rich Man
September 2. 2017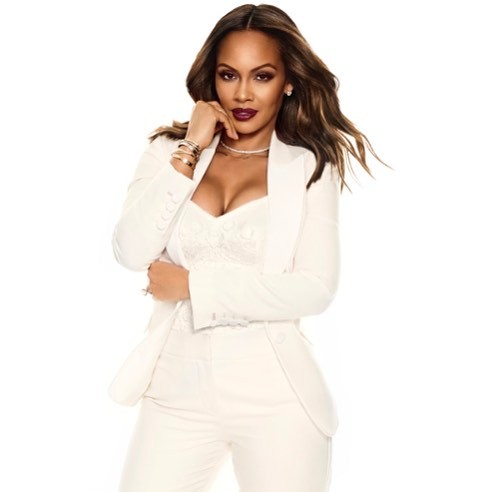 Evelyn Lozada
Reality star Evelyn Lozada has expensive tastes. While she is seeking peace after a number of failed relationships and extramarital affairs, Lozada is looking for another rich man. She grew up poor and is determined not to return to poverty. Lozada has not become rich from her reality TV shows and endorsement deals. She does not have the kind of money she wants to live the luxury lifestyle she desires.
She dated basketball star, Antoine Walker, who had $125,000,000, but when they broke up years later he was broke due to heavy spending and bad investments. Then she dated football star Chad Johnson, whose net worth was approximately $20,000,000, but he went broke during his brief marriage to Lozada, whom he head butted after cheating on her, leading to an annulment.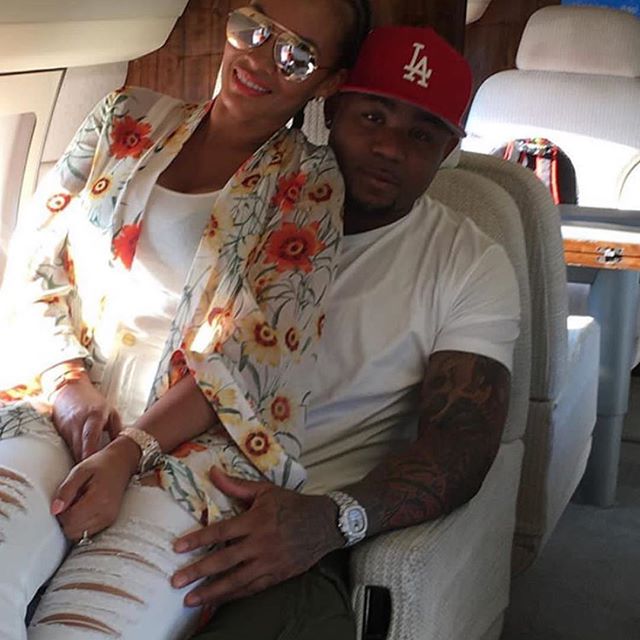 Evelyn and Carl on a private jet
Wealthy MLB baseball player, Carl Crawford, recently ended their 4-year engagement, for fear he could lose much of his fortune to Lozada. She would not sign a prenup, which meant if they married and then divorced, Lozada could have taken his mansion and half of Crawford's $125,000,000 fortune. If you love someone and don't care about their money, you would sign the prenup.
Other things happened during the relationship as well. They were apart often and Crawford was cheating on Lozada. She was willing to overlook it for the money, but if a woman truly loves you, she would not put up with that. When they first met, Lozada quickly got pregnant for Crawford, despite the fact she was the side chick and his long term girlfriend was pregnant with his second child.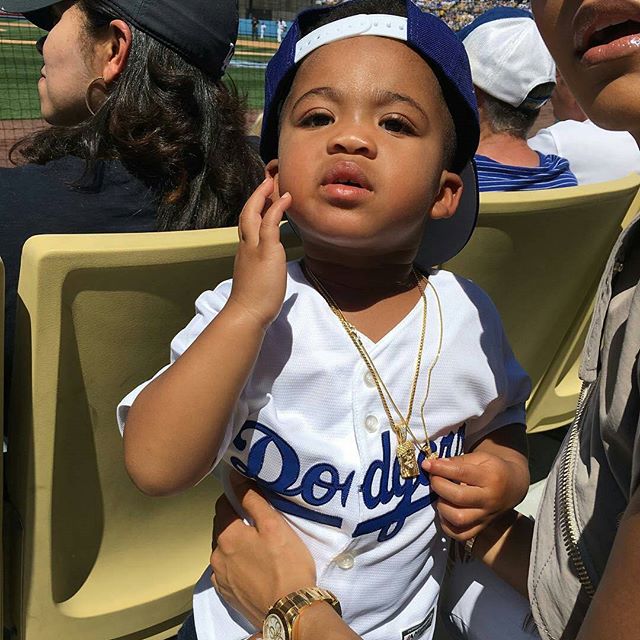 Carl Crawford Jr. and Evelyn's daughter from another relationship Shaniece
Lozada's child support checks for her son Carl Crawford Jr do not cover the lavish lifestyle she became accustomed to with Crawford, which included travel on a $25,000,000 private jet and spending hundreds of thousands of dollars per year on clothes and shoes. She is now seeking another rich man to give her that lifestyle again.
RELATED ARTICLES
Evelyn Lozada And Carl Crawford Call Off Their Engagement Due To His Cheating And Fears He Could Lose Half His $150,000,000 In Divorce
Evelyn Lozada Says She Is Keeping $1,400,000 Engagement Ring After Fiancé Carl Crawford Calls Off Engagement