Girls, How To Tell If A Guy is Gay
Note To J-Lo
August 1. 2012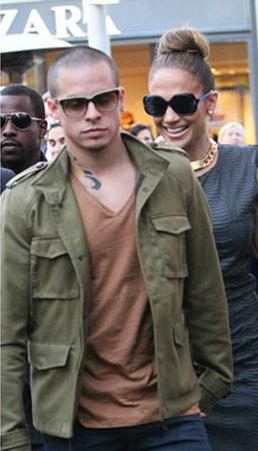 Jennifer Lopez and new boyfriend Casper Smart
Yesterday I was having lunch at a restaurant when I noticed a good looking guy…sitting with another guy, having a conversation. Another girl who walked past their table, was staring at him as well, because like I said, he was good looking. Shortly after he got up to get his ahem, friend, a drink. I thought, well, maybe it's just his friend.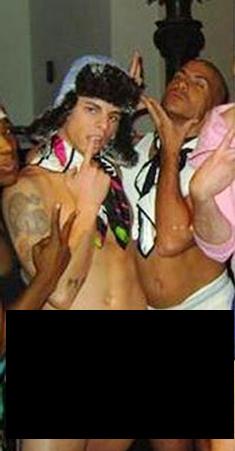 Casper Smart posing with fellow back-up dancers. The photo has been redacted by the Judiciary Report as Smart placed something in his underwear to mimic an erection.
When he got back to the table with the beverages, he whipped out a tube of hand lotion, used some on his hands, then delicately offered his male friend some of the moisturizer. Then I thought, "Yep, he's gay. Moving on…" So ladies, if you see dudes delicately exchanging hand lotion in public, they are gay.
RELATED ARTICLES
Jennifer Lopez's Boyfriend Has Got The Gay
Kelly Preston And John Travolta Surface After Men Come Forward About His Gayness