Is Evelyn Lozada About To Stab Shaunie O'Neal In The Back For Her Own Show
March 25. 2011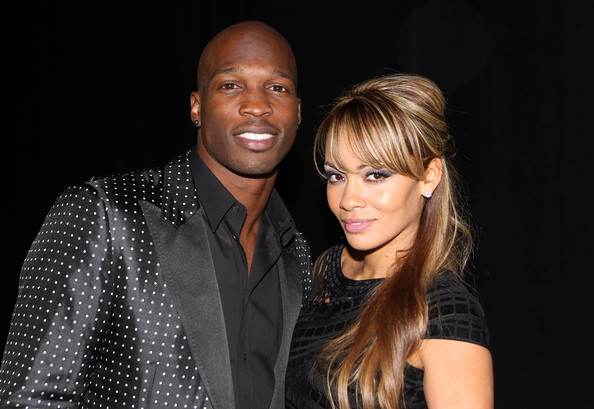 Evelyn Lozada and fiancé Chad Ochocinco
"Basketball Wives" star, Shaunie O'Neal, is stating everything is set, regarding co-star, Evelyn Lozada, returning to her Jerry Springer-esque reality show. O'Neal also claims ignorance, regarding stories of Lozada wanting more money to return, stating that is not her department. If you say so.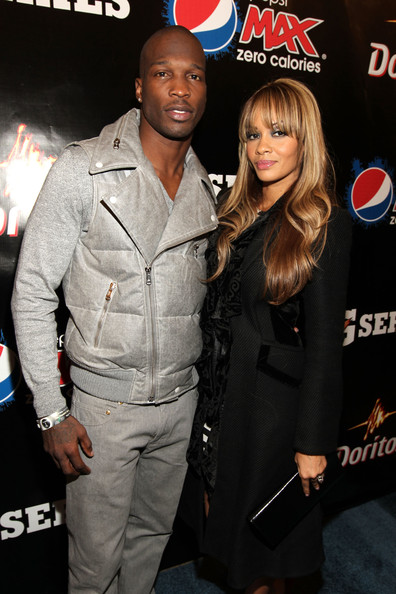 Chad Ochocinco and Evelyn Lozada
O'Neal is seemingly oblivious to the whole thing. However, it's been all over pop culture sites for the past week that Lozada wants to leave "Basketball Wives" to star in her own reality show, with fiancé and football player, Chad Ochocinco.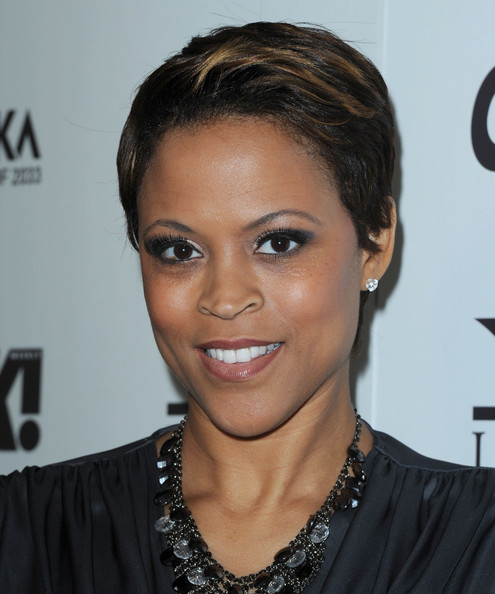 Shaunie O'Neal
It is being stated, the E! Network is pursing the duo, in a deal that would give them far more money than what O'Neal is currently paying Lozada (reportedly $7,500 per episode). Since Lozada is the main star of the show, what will that do to O'Neal's ratings.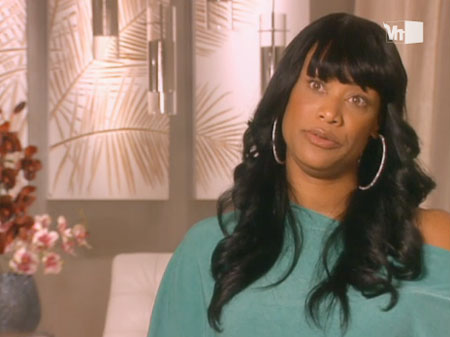 Tami Roman
In other news, O'Neal is getting offensive at people stating the show "Basketball Wives" makes black women look bad (I said that weeks ago in a well read and linked article: Shaunie Stirring The Doo Doo In The NBA).
O'Neal stated people who feel that way should not watch the show, which was a dumb thing to say for someone wanting and needing ratings to get renewed each season, especially in light of the fact, two of her cast members are actively trying to leave for greener pastures, via their own shows on other networks (Lozada and Tami Roman).

STORY SOURCE:

Shaunie O'Neal Shares All

According to recent news reports, Evelyn has demanded $20,000 per episode for the upcoming third season or she will not return. Is this true?

I don't know what amount she's asked for, to be honest. Evelyn and I have talked almost every day since the show and everything is cool. I do know she's planning on coming back. We don't talk about how much she's gonna ask for or how much she's expecting because it's really not a subject that I care about. Especially being a cast member and her friend, along with being on the production side, I don't even want to deal with that. I don't do numbers, I don't do salaries. That's not my department. I want no parts of that.

RELATED ARTICLES

Is Shaunie O'Neal Jealous Of "Basketball Wives" Co-Star Evelyn Lozada

Evelyn Lozada To Basketball Wives: Show Me The Money

Has "Basketball Wives" Topped "The Real Housewives Of Atlanta"

Shaunie O'Neal Addresses "Basketball Wives" Departure Claims

Shaunie Says No One Is Leaving "Basketball Wives"

Shaunie O'Neal Loses Two Top Reality Stars On "Basketball Wives"

Evelyn Lozada To Quit "Basketball Wives"