Justin Bieber Meet Your New Daddy
Someone Please Ground Bieber And Send Him To His Room!
October 5. 2012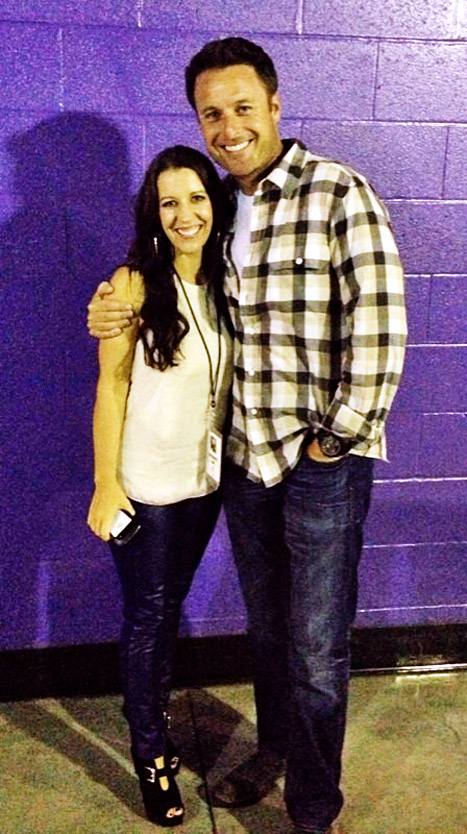 Pattie Mallettee and Chris Harrison (Bieber, look at him trying to make a move on your mom - get him!)
Pattie Mallette, the mother of 18-year-old pop star, Justin Bieber, tweeted a photo of herself with "Bachelor" host Chris Harrison. That's right. Justin, meet your new daddy. I'm just kidding. Harrison recently separated from his wife and took his two kids to a Bieber show, as nosy busybody Ryan Seacrest arranged a date between Mallettee and Harrison. Not the best choice for her, due to his relationship status.
RELATED ARTICLES
Is Hanging Out With Actor Mark Walhberg Corrupting Pop Singer Justin Bieber
Selena Gomez Getting Broody And Wants To Marry Justin Bieber
What's Going On Between Pop Singer Justin Bieber And His Manager's Protégé Carly Rae Jepsen
Picture Of Justin Bieber Grabbing His Penis Upsets Audiences
Has Justin Bieber Succeeded In Toughening Up His Image To Appeal To A More Mature Audience
Justin Bieber Spotted Engaging In Underage Drinking And Second Hand Weed Smoking
Exactly Who Is Styling Justin Bieber And Why Haven't They Been Committed Yet
Paparazzi In Los Angeles Are Still Dangerously Chasing After Singer Justin Bieber Endangering His Life
Justin Bieber's Friends Are Encouraging Him To Cheat On Selena Gomez
Justin Timberlake Slams Justin Bieber: Put A Wig On A Chipmunk And Train Him To Act Like A Black Man
Justin Bieber Labeled A Racist In His Native Canada Over Comments He Made In Interview
A Famous Gay Hollywood Film Producer Wants Justin Bieber And Not Just For His Films
Justin Bieber Paparazzi Chase Case Said To Be Strong
Justin Bieber Looked Terrified When Cop Pulled Him Over For Speeding (Photo)
Justin Bieber Waiting To Find Out If He Will Be Charged For Assaulting Paparazzo
Photographer's Assault Complaint Against Justin Bieber Sent To Prosecutor As Criminal Case
Justin Timberlake Returning To The Music Scene But Will He Recapture His Crown From Justin Bieber