Lindsay Lohan Arrested Again For Assaulting Someone In The Club
November 29. 2012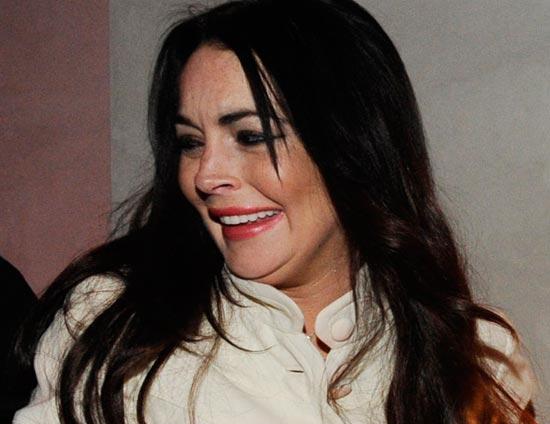 Lindsay Lohan
Lindsay Lohan must think she is a bouncer because she keeps getting into fights with people in the club. Drug addicted alcoholic Lohan was arrested for punching a woman in the face at a club in New York. Lohan has proven once again that she is as the Judiciary Report previously stated, a mean drunk.
This marks Lohan's second documented probation violation over the past few months. She is currently under review for lying to police officers in Malibu, claiming she was a passenger in the Porsche she crashed into a massive 18-wheeler truck, when she was actually the driver. Lohan had an open container of liquor in the vehicle. Smooth (not).
Seriously, why can't this chick ever stay home. Rent a DVD for a change and keep your crazy butt at home. All this partying is apart of the reason you look twice your age. Seriously, to be haggard at 25 from hard drugs, alcohol and excessive partying is a serious fail. At 25, most women can roll out of bed looking youthful. At 25, after Lohan's been made up with make up and extensions, she looks like she just rolled out of bed... at a retirement home. Give the partying a rest already, looking like the before shot in a makeover or Benjamin Button.
RELATED ARTICLES
Lindsay Lohan Needs To Take A Class In Economics After Spending $90,000 On Limos