Madonna.com Hackers Hacked Into Google Adsense Account Wiping Out Thousands Of Dollars In Ad Revenues
April 1. 2011

Last week, on Monday, March 21, 2011, I discovered that Madonna's hackers at the internet company Digilink, who work for Madonna.com, had criminally hacked into my Google AdSense website advertising account and removed from the approved URL list, two of my top earning websites that receive the most traffic, The Judiciary Report and www. AishaMusic.blogspot.com. My sites are read by millions of people.
As indicated and verified by my Google AdSense account figures, millions of ads appeared on my websites that Google collected tens of thousands of dollars for in profit, but I did not get paid for them, due to the malicious hack by Madonna's hackers, in conduct that constitutes serious federal felonies.
Madonna's hackers exploited a hole in Google AdSense's security, in criminally hacking into the account, illegally changing the settings, banning my sites from my account. This means, all the ads ran, millions upon millions of them, but I did not get paid for any of them on the Judiciary Report and www. AishaMusic.blogspot.com.
I contacted Google by email about the incident and they acknowledged what transpired. However, it remains to be seen whether I will be paid the several thousands dollars owed to me, due to the hole in their system Madonna's hacker criminally exploited. Google, a multi-billion dollar corporation, already made tens of thousands of dollars on ads they ran on my sites 24 hours a day since 2008.
The hole the aforementioned hackers exploited in Google's security, is no email notification was sent to me regarding the illegal changes Madonna's hacker made to my AdSense account, which facilitated the crimes.
For example, with a web hosting account, whenever a change is made, an email is sent to the site owner to confirm or deny whether they made the change in question. This is the standard and it helps to catch fraudulent activity.
However, Google has no such policy with AdSense, so any changes made, legally or illegally, can go undetected for a very long time without an account holder knowing, until they log into their Google AdSense account and go through the pages. Most website owners do not do that everyday. However, most site owners read their emails everyday.
I upheld my end of the bargain in prominently running the ads, but now I have been damaged through someone else's deliberate criminal deeds that are no fault of my own. Why would I run millions of anyone's commercial ads on my sites for free. It's called advertising, which usually denotes payment.
In the past few days that the problem has been fixed at Google, my ad revenues have gone up 100%, as the Judiciary Report and www. AishaMusic.blogspot.com are finally being counted for payment, rather than illegally configured to run millions of ads per month without payment.
This is more proof that I have lost thousands of dollars, due to the commissioned hacking by Madonna and Kabbalah. I kept wondering how websites with far less readers than mine were making more money from Google ads. It just didn't make sense or add up. Now I know why.
This felonious and reprehensible misconduct occurred in criminal violation of U.S. and international law, costing me money at a time I have been physically ill, still recovering from the effects of a brain hemorrhage and a nerve damage right leg that occurred during an angiogram surgery at Jackson Memorial Hospital in Miami.
Not to mention, the only reason I had the brain hemorrhage in the first place was due to Madonna and her cult's misconduct, such as stalking (Chris Brown Showed Up In My Neighborhood), harassment, abuse and assault (Madonna Escalates Criminal Conduct ). Madonna's evil Kabbalah cult are said to be under grand jury criminal investigation in New York (Report: Kabbalah Cult Under Grand Jury Investigation).
I regularly use ad revenues from my sites to visit doctors, buy medication, pay hosting, domain and copyright fees, regarding my intellectual property catalog, in addition to taking care of a few other bills.
In spite of the fact I am physically ill, I'm not lazy, never have been and thus, I have consistently been trying to work through this ordeal and this is what that nasty animal Madonna and her equally depraved Kabbalah cult did, in their ongoing theft and harassment campaign they have been waging against me, when I did nothing to them. I have never done anything to these people.
Hacking And Copyright Infringement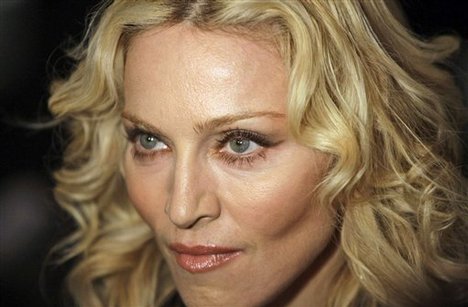 Mad-onna
Madwoman Madonna, well known for illegally stealing hundreds of copyrights from various people, logged onto the internet one day, found out about me and my Copyrighted Catalog and paid members of the Madonna.com website staff to hack into my computers and criminally copy the aforementioned Copyrighted Catalog. Two computer companies confirmed the hacks in writing, after doing diagnostic tests on my computers.
The next thing I knew, preexisting copyrights, registered in Washington, DC for years, started getting infringed by Madonna and her Hollywood cronies, who have greatly enriched themselves at my expense.
A reputable, connected lawyer that inquired in Hollywood anonymously, informed me that he was told that Madonna has been illegally taking orders for preexisting, copyrighted items from my Copyrighted Catalog, which she has a criminally made copy of thanks to her hackers, as mentioned above.
Madonna has been illegally collecting payment on the stolen copyrights, being offered by her at deeply discounted prices, in exchange for the reduced fees and placing her products in other productions of popular artists and films, to keep her name out there, as her career has faded. She is behaving like she is in the mafia. The woman is vile.
I want you to grasp what this all means. In 2011, modern times, where slavery has been abolished, I am expected to work for free, with no wages, like I'm some slave and it has a very ugly and nasty connotation to it. What kind of look is that trying to defraud people out of their wages.
You get the vibe from Madonna that she thinks black people are slaves. For further reference, see the lawsuit filed against Madonna in Malawi, Africa for criminally defrauding people out of their wages and stealing millions in donated charity money meant for poor, starving black people in the region (Madonna Fraudulent Charity For Africa Squanders Millions).
This criminal move regarding my AdSense account was meant to diminish the income I do have, after Madonna and co. illegally stole my Copyrighted Catalog and greatly enriched themselves with ill-gotten gains from it. Their conduct is universally unlawful and un-American. She is a disgraceful, jealous, covetous, hateful psychotic, going around harming innocent people in violation of the law.
Now I ask you, my readers, how was this criminal misconduct commissioned by Madonna lawful, right, appropriate, decent or fair? It is completely illegal. It constitutes conspiracy, racketeering, hacking, computer abuse and fraud.
I don't even go to her website and look how far they have gone regarding me. Those savages saw it fit to break the law in illegally hacking into a Google Adsense account and criminally changing the data, in acts of sabotage that caused more than $500 in damage, which is the benchmark for a felony.
No wonder the economy is in the state it is in. Hardworking people peacefully try to earn a living and the corrupt FBI allows thieves and fraudsters to run loose robbing others and wreaking havoc.
Google News And Google Blogs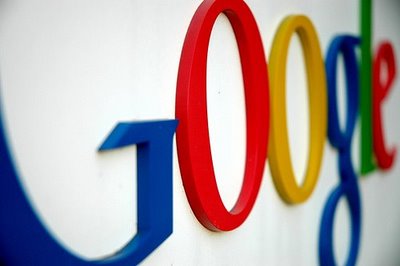 There is another peculiar thing I have notice, regarding Google and my websites. I was accepted into Google News, for which I have written confirmation that was sent by email. Google Blogs also accepted my website www.AishaMusic.blogspot.com as well.
However, my articles are regularly being removed from the search engines in both Google News and Google Blogs, which is censorship. Other pop culture blogs in my genre, such as Perez Hilton, Bossip, Pop Sugar and Just Jared, have ALL their articles included in Google News and Google Blogs.
I have repeatedly tested this and found 90% of my articles have been censored, removed from Google News and Google Blogs, though I was accepted into the program, my posts are truthful and contain no objectionable or illegal content.
Think about it, you have Perez Hilton drawing sperm, profanity and crude sexual items on people's faces and all his articles are in Google News and Google Blogs. I run a clean website and I get hit with censorship fit for a communist country. I feel like I'm being discriminated against.
I do believe certain parties in Hollywood are behind what has transpired in this un-American and unconstitutional censorship move to suppress free speech and free press and it's not a good look. Furthermore, you are hitting at the heart of Google by rendering their search results inaccurate for many people all over the world. That's a cardinal flaw and defect for any search engine.
As stated previously in the article, I contacted Google about the missing ad revenues and they did acknowledge the problem in a reply email. I responded to their email and I am awaiting their answer regarding what they intend to do. It is my hope they will do the right thing, negating the need for further action.
RELATED ARTICLES
Madonna Fraudulent Charity For Africa Squanders Millions On Big Salaries & Luxury Items For Greedy Kabbalah Members
Chris Brown Showed Up In My Neighborhood