Mariah Carey's New Boyfriend Bryan Tanaka Looking For Financial Favors From The Recently Dumped Star
December 9. 2016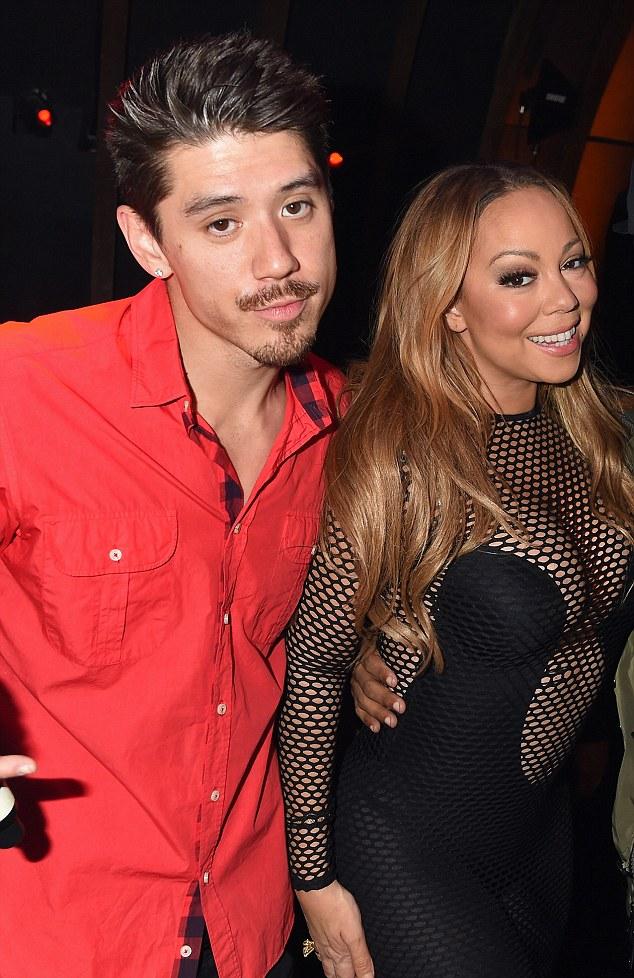 Bryan Tanaka and Mariah Carey
Word in the industry is Mariah Carey's back-up dancer turned boyfriend, Bryan Tanaka, is looking for financial favors from her, now that she's been dumped by billionaire, James Packer. Carey, who is 46, began dating Tanaka, aged 36, to make ex-fiancé Packer jealous. However, it hasn't been working. Packer has not rescheduled their wedding nor has he come back. Talk of Carey seeking a massive compensation fee from Packer, has piqued Tanaka's interests, as he is looking to become rich and famous.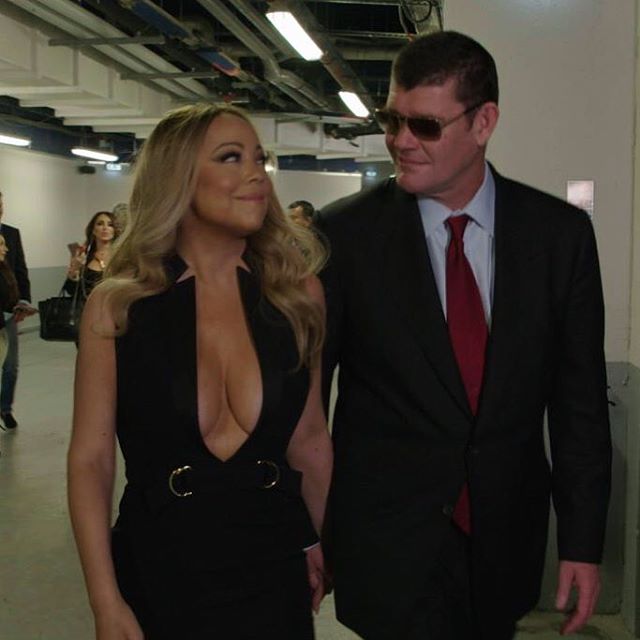 Mariah Carey and James Packer
How ironic. Carey dated Packer for his money. Now Tanaka is dating Carey for her money. This relationship fragile Carey has inadvisably gotten into right after being publicly dumped by Packer for being a gold digger, is going to end in heartbreak and disappointment, as he is not sincere. Tanaka is in the relationship for what he can get from Carey's money and fame. A credible source informed me, "He likes what she can do for him and his career."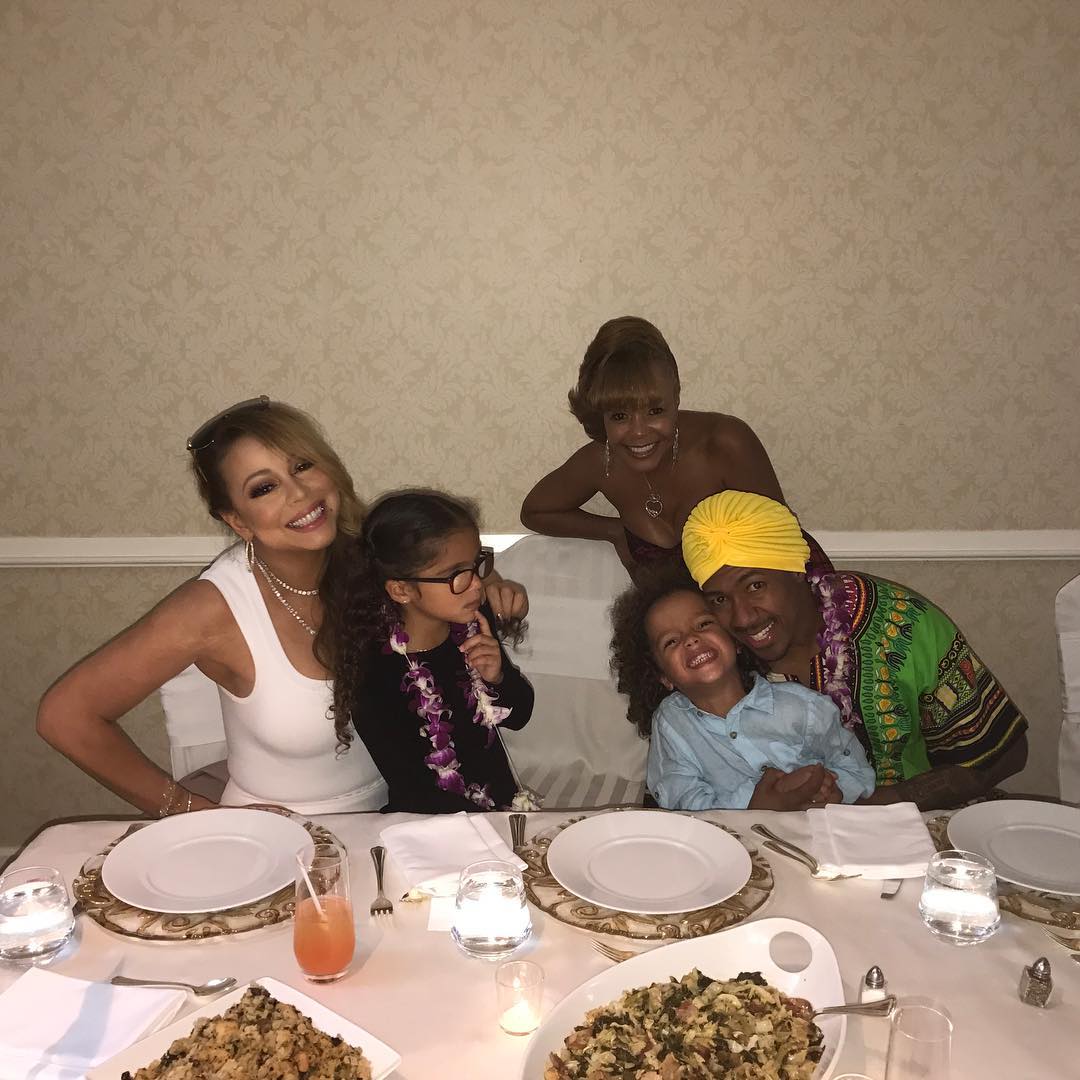 Mariah Carey, Nick Cannon and their twins in November 2016
Carey is not setting a good example for her 5-year-old twins. She is still married to their father, Nick Cannon, who is not setting a good example for them either, having knocked up another woman during the marriage (by the way, he cheated on Carey with her as well). The children have seen their mom date both James Packer and Bryan Tanaka, getting affectionate with them in the kids' presence, rather than Cannon, which is confusing to a child.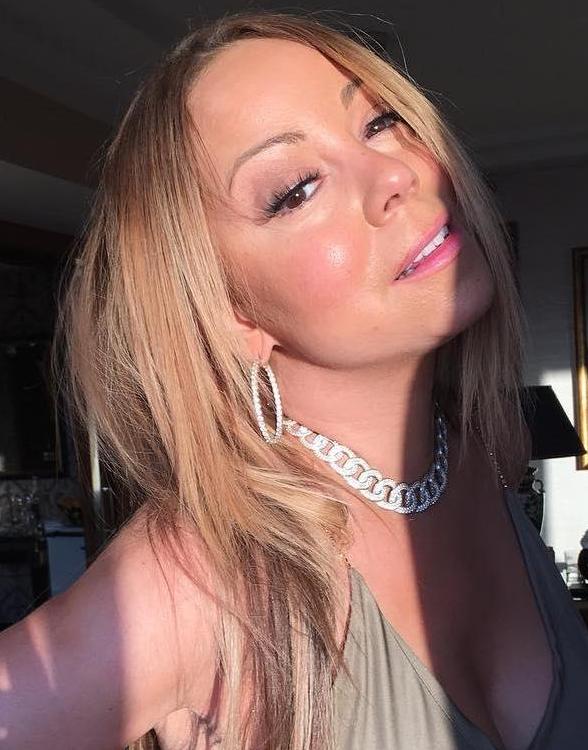 Mariah Carey looking worse for wear
Mommy is no longer kissing daddy, but two different men, months a part. It is not psychologically healthy for the children to be exposed to their parents chronic dating confusion. It is also unhealthy for her kids to be constantly moving from house to house, while Carey tries to figure out what she is going to do with her life. Kids need stability.
RELATED ARTICLES
Mariah Carey Looks Back On Wedding Dress From Cancelled Engagement With Sadness After Being Dumped By Billionaire James Packer While Her Current Husband Knocks Up Aspiring Star
'Mariah's World' A Real Snoozefest Giving Audiences More Of The Same Old Stuff That Puts Mariah Carey In A Bad Light
Mariah Carey Lied About Sex With Ex-Fiance James Packer Who Dumped Her