Megan Fox Had Sex With Shia LaBeouf
June 28. 2011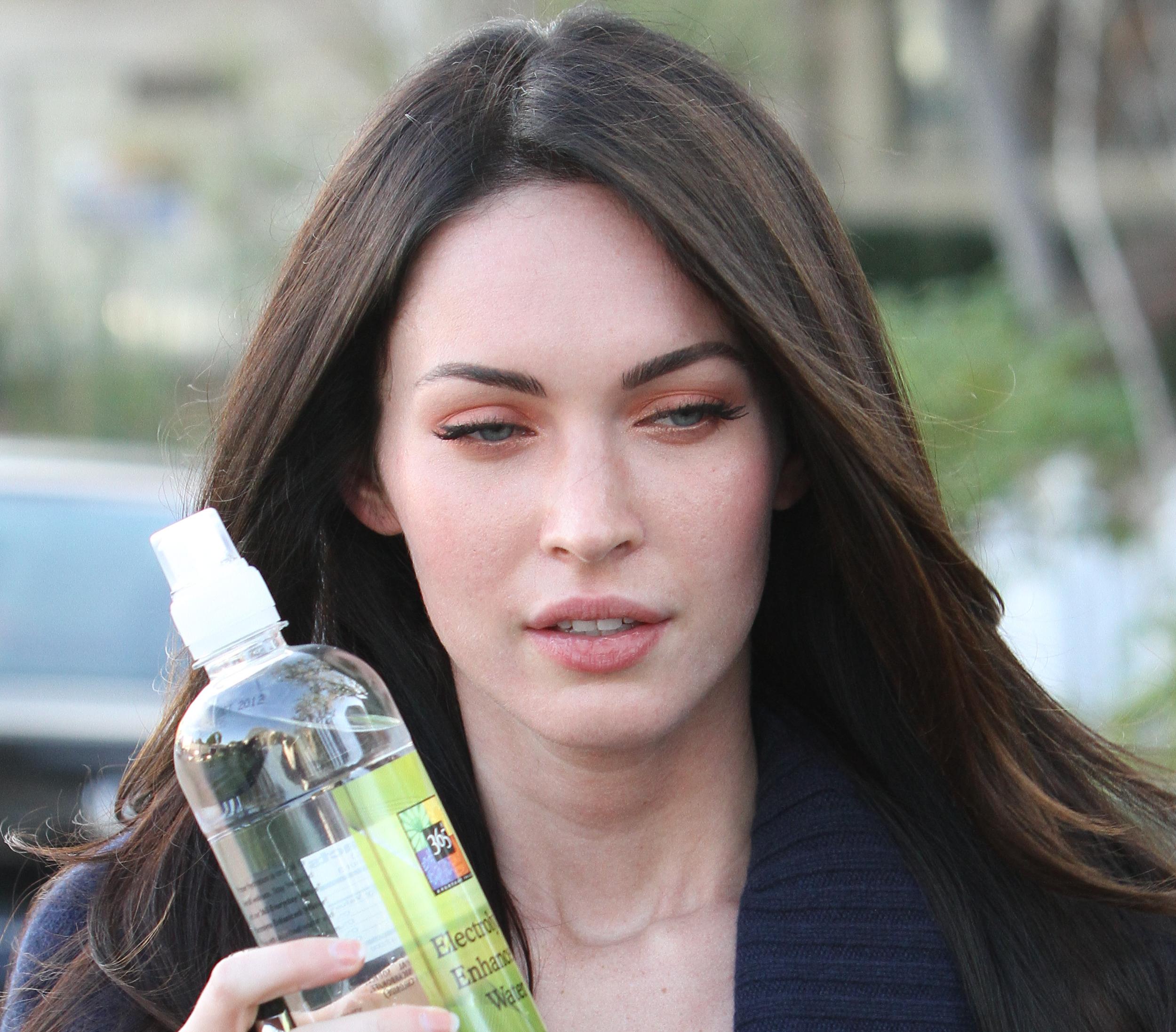 Megan Fox: uh oh!
"Transformers" actor, Shia LaBeouf, admitted today that he had sex with Megan Fox and during the time she was dating Brian Austin Green, who later became her husband in 2010. In the July 28, 2008 article "Actor Shia Labeouf Arrested On DUI Charges" the Judiciary Report rhetorically asked regarding Fox and Labeouf, "I wondered before why those two never dated...or did they."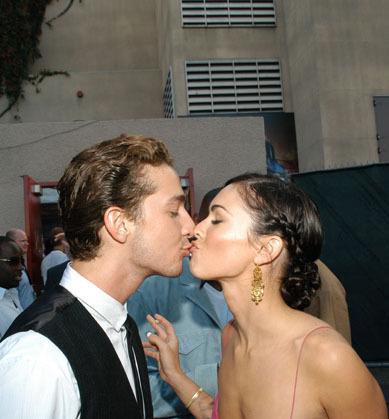 Shia LaBeouf and Megan Fox kissing in 2008
Months later, reports surfaced of Fox leaving LaBeouf's home very early in the morning, which led other websites to write they were having sex. During Fox's relationship with Green, he cheated on her as well. Hollywood is so promiscuous.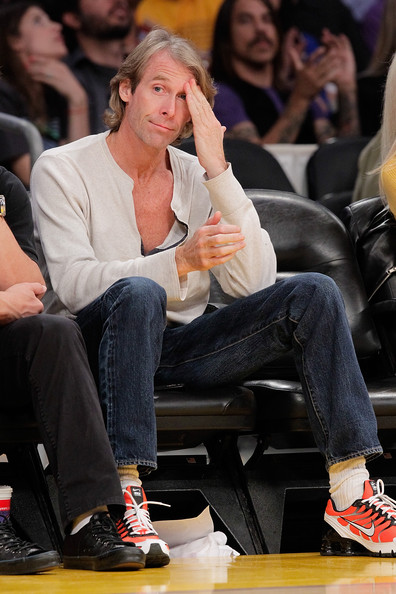 Michael Bay regarding Shia LaBeouf's admission: I'm going to break his legs!
Fox recently claimed she's practically a virgin, who's only had sex with two men - her high school sweetheart, Benjamin Leahy and her husband, Brian Austin Green. Yet, when LaBeouf made claims today of previously having sex with her, she issued a "we have no comment" in response to press inquiries on the matter. Previously, I told you she was lying about the number of men she slept with (Megan, What About David Gallagher).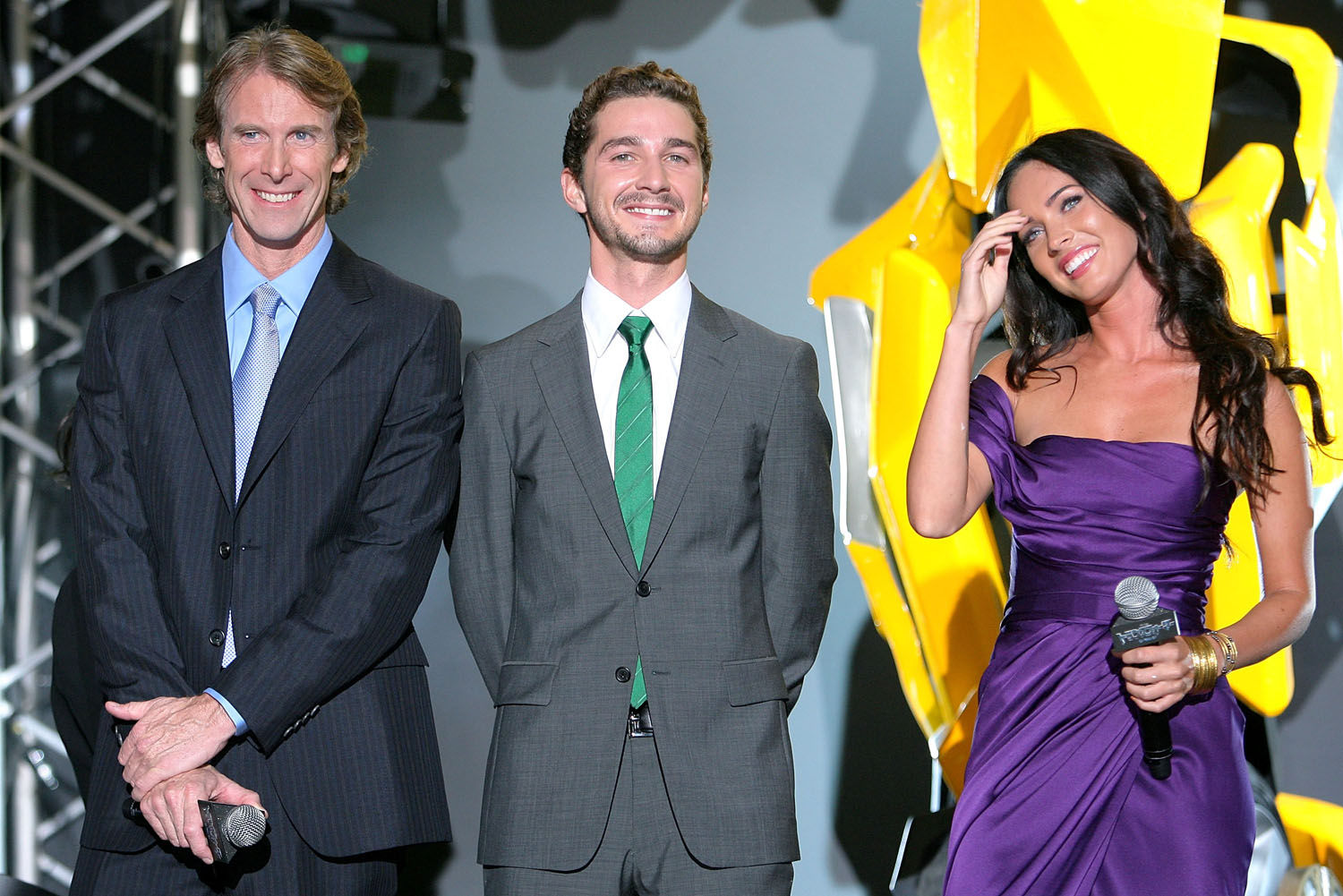 Michael Bay, Shia LaBeouf and Megan Fox in 2009
LaBeouf conveniently waited to release this information, regarding sleeping with Fox, until days ahead of "Transformers 3" hitting theatres and when he is well out of director Michael Bay's reach on a film set, having stated this was his last sequel in the franchise. Fox was fired on Steven Spielberg's order, for calling fellow Jewish director, Bay, "Hitler" in Wonderland magazine.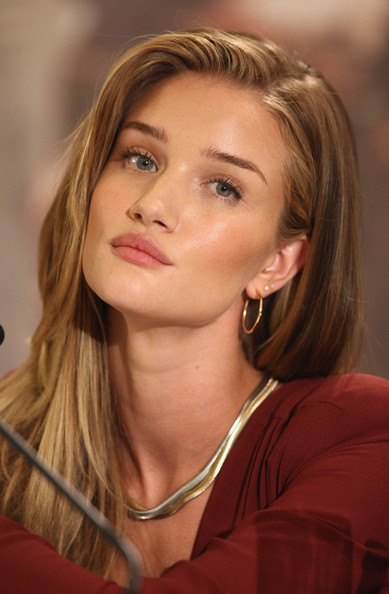 Rosie Huntington-Whiteley: why do they say I can't act. I read Acting for Dummies.
Bay became obsessed with Fox and had Labeouf's admission come during film, he would have dipped Shia in hot wax, claiming it was integral to the part, doing so secretly as a means of punishing him. Speaking of that, Bay likes torturing women.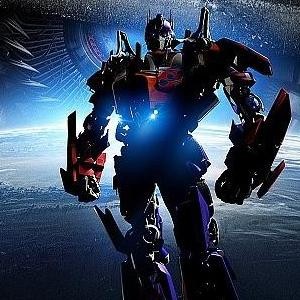 Optimus Prime: I slept with Megan too
His new leading lady, Victoria Secret model, Rosie Huntington-Whiteley, stated this week that he made her walk through hot sand for over 10 minutes, in extreme temperatures, whilst wearing very high heels, all for his amusement, when it wasn't even related to work. Bay has serious issues.
RELATED ARTICLE
Rosie Huntington Whiteley Is Receiving Bad Reviews For Transformers