Rosie Huntington Whiteley Is Receiving Bad Reviews For Transformers
Surprise! Surprise!
June 28. 2011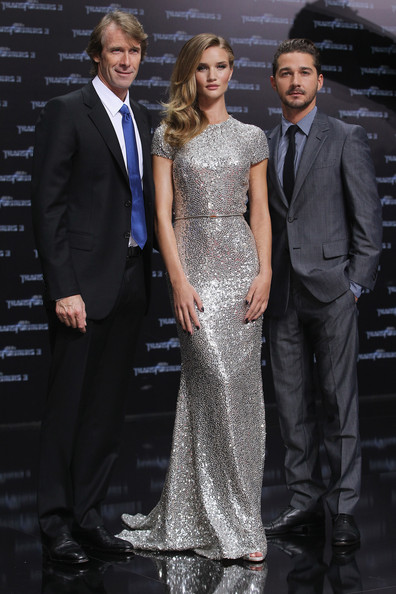 Michael Bay, Rosie Huntington-Whiteley and Shia LaBeouf
Reviewers are slamming Megan Fox's replacement in the "Transformers" film, Victoria Secret model, Rosie Huntington-Whiteley. The reviews are not pretty. The main one comes from the Daily Mail in Whiteley's home country of England. However, the review isn't exactly groundbreaking. The Daily Mail stated two days ago that Whiteley is no Winslet, while three months ago, the Judicial Report stated she is no Weiss.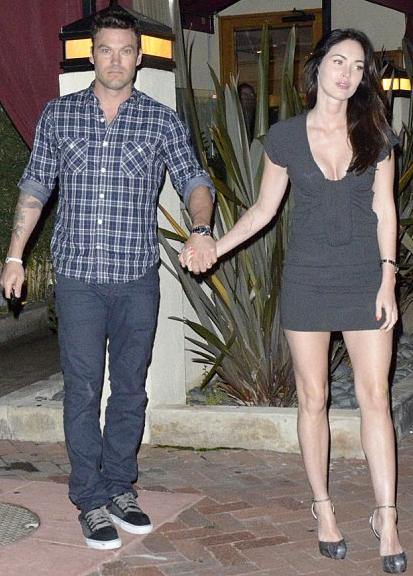 Megan Fox was seen sporting a depressed look on the eve of the Transformers 3 premiere (Photo Credit: RPA)

I could have told director, Michael Bay, this would happen. Oh wait, but I did...last year (Megan Fox Replacement Looks Uncomfortable On Set

). I write screenplays and have filmed items as well. One look at Whiteley's expressions in the pre-release stills had me giggling. She had the same expression I do when I see my bank statements (confused and used):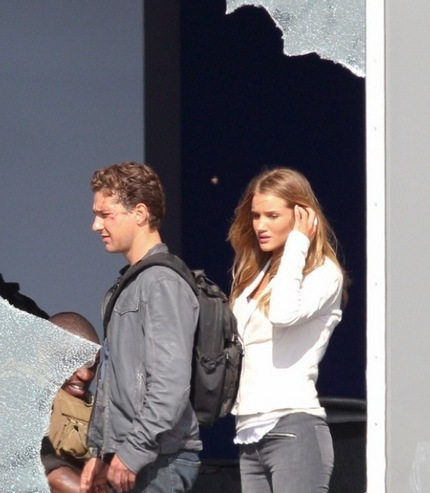 Shia LaBeouf and Rosie Huntington-Whiteley last year, looking confused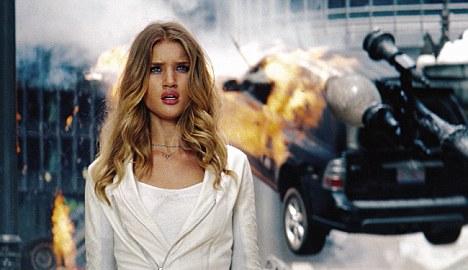 In other pre-release stills, Whiteley had an off topic dumb blonde expression, even though she is not.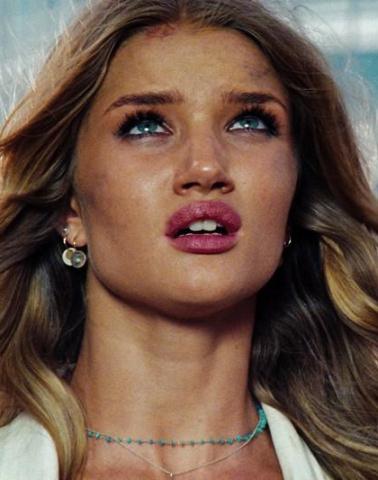 This still didn't help Whiteley's case either, as she looked like she was in over her head
Then I saw the first trailer a few weeks ago and she looked even more confused (and the giggling continued). No so much at Whiteley, but at Bay for being an unprofessional, horny toad that directs with his penis (there are other directors out there just like him). This is why his films are so superficial and full of explosions - it's because of what's going on in his pants.
Side Bar: Didn't they screen test Whiteley. Where is her screen test? Oh wait, that's right, she showed up in see through underwear and got the job via said method, making her screen test x-rated and not safe for respectable viewing audiences.
RELATED ARTICLES
Michael Bay Slams Megan Fox As A Small Speed Bump
Will Steven Spielberg Break His Silence About Having Megan Fox Fired
Megan Fox Mum On Transformers Cast Allegations About Her Firing
Rosie Huntington-Whiteley Thinks Megan Fox Is Not A Rival
Steven Spielberg Ordered Michael Bay To Fire Megan Fox
Megan Fox Replacement Looks Uncomfortable On Set
STORY SOURCE
Transformers 3: Dark of the Moon review
Transformers 3: First reviews slate model Rosie Huntington-Whiteley
Rosie Huntington-Whiteley Slammed in First Transformers 3 Reviews