Michelle Obama Slammed All Over Social Networking For Calling Singer Beyonce A Good Role Model
September 7. 2015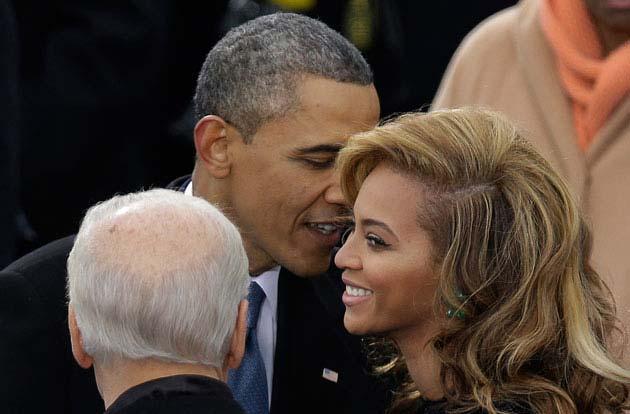 Barack Obama and Beyonce
U.S. First Lady, Michelle Obama, is being slammed all over social networking for referring to explicit, lewd, chronic copyright stealing singer, Beyonce, as a good role model for girls. Mrs. Obama's Twitter page was flooded with tweets slamming her, after making the statement in a happy birthday wish to the disgraceful singer, who is an outright thief, in what has become a common topic of online discussion.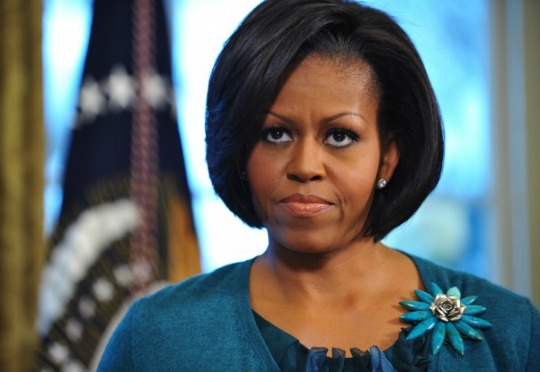 Michelle Obama
Mrs. Obama continues to defend Beyonce in what is a defiant stance against critics reproving her for choosing such a poor role model and it is making her look unbalanced. It is damaging her name as First Lady, as Americans and international citizens online are questioning her judgment. As a representative of the United States government, she should make more careful choices.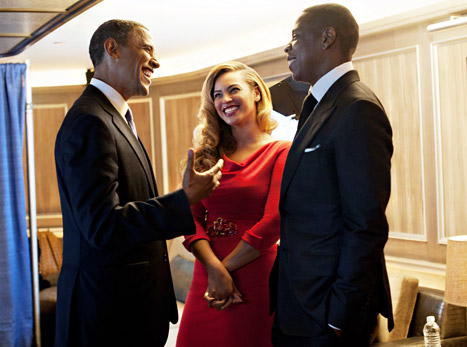 Barack Obama, Beyonce and Jay-Z
Not to mention, the rumors going around among insiders in Washington continues to indicate President Obama and Beyonce engaged in inappropriate conduct. What an awful way to repay her trust. In a sad way, they are making a fool of the First Lady, who keeps going to bat for them. However, one day the truth will come out. As the saying goes, "There is nothing kept secret that will not come to light" and "the truth will set you free."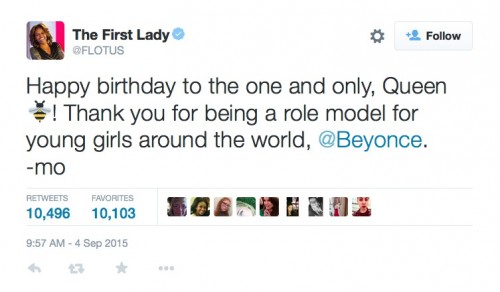 Michelle Obama calling Beyonce "the only and only Queen" is also a slap in the face to legendary singer Aretha Franklin who is called the Queen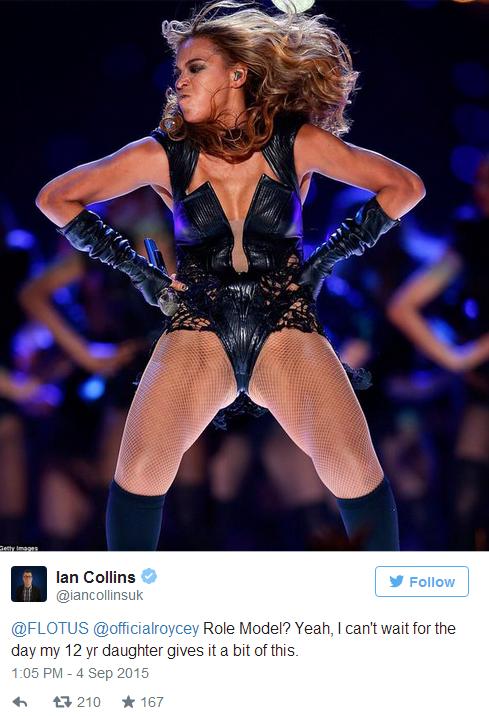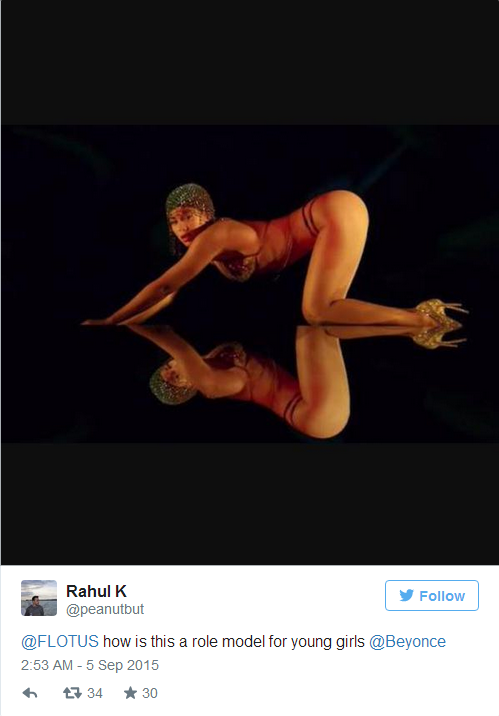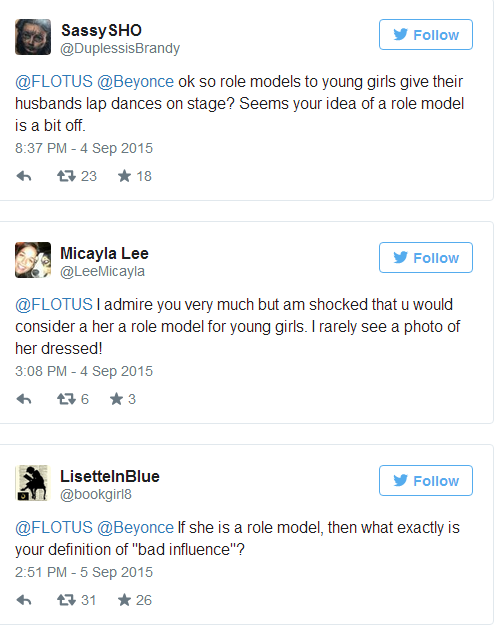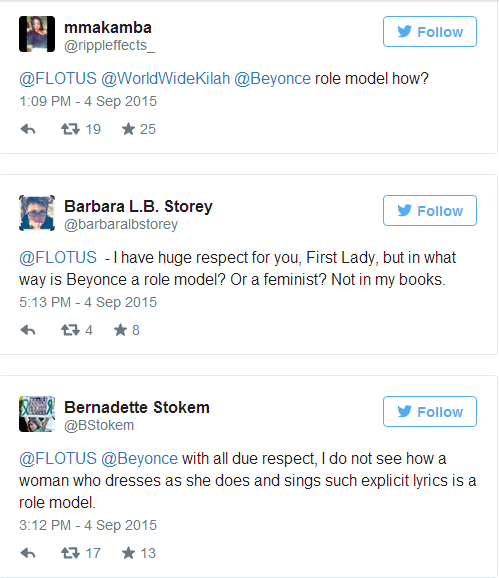 STORY SOURCE
Michelle Obama's Birthday Tweet to Beyonce Includes Extra Message That Rubs a Few Folks the Wrong Way
Sep. 5, 2015 8:51pm Dave Urbanski - Editor's Note: Content warning: Some readers may find the two Twitter photos in this story offensive. You can't exactly fault first lady Michelle Obama for sending superstar R&B singer Beyonce a happy birthday tweet — the pair do go back a ways. But Obama's birthday tweet to Beyonce on Friday included an extra message that thanked her "for being a role model for young girls around the world" ...

RELATED ARTICLES
Madonna, Jay Z, Beyonce, Rihanna, Rita Ora And Jessie J Sued Over Copyright Infringement, Invasion Of Privacy, Commissioned Criminal Harassment And Assault Via The Kabbalah Center
Drake's Team Call Jay Z A Liar For Blaming Apple Music And A $20,000,000 Lawsuit For Not Being Able To Stream Concert Performance On Failed Tidal
Jay Z Accused Of Threatening And Trying To Physically Attack A Journalist Who Asked Him About The Failure Of His Tidal Music Streaming Company
Serial Copyright Thieves Beyonce And Jay Z Sued For Stealing 'Drunk In Love' And Even Including A Clip Of The Original Artist's Voice On The Track
Apple Lunches Its Music Streaming Service With Drake As The Face Of The Product That Is Set To Crush Jay Z And Madonna's Tidal
Beyonce Steals Again But This Time From Sam Cooke, En Vogue And A European Artist
Beyonce Steals "Countdown" Music Video From European Artist's Work